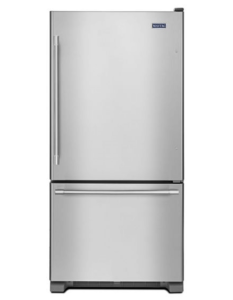 The Maytag Corporation goes back to 1893, when it began making farming goods. However, in 1907, founder Fred Maytag brought in the first Maytag washing machine. Soon, Maytag became a giant in the washing and dryer industry. This eventually spread to them producing other kinds of American-made appliances. Plenty of kitchen equipment was in the mix, including ovens, dishwashers, and refrigerators.
However, they've made strides in other areas. During World War II, Maytag put all of their appliance manufacturing on hold to join the war effort. They exclusively made parts for military items. In 1949, after the war's end, they introduced automatic washers. Their wartime contributions resumed during the Korean War. However, they were still making appliances.
In 1986, The Maytag Corporation was officially created. Expansion in the 1980s led to Maytag increasing their reach through international business efforts and acquisitions of companies such as Chicago Pacific Corp., which included Hoover among its subsidiaries. However, the recession of the early 90s hit them hard, though they did see a turn for the better in the mid-90s.
In 2005, Whirlpool, a competing appliance brand, bought Maytag for $1.7 billion. Despite the acquisition, the Maytag name persists, but are their appliances still made in the USA? We did the research to find out. Our verdict is below.
Verdict: Are Maytag Appliances Made in the USA?
Only some Maytag appliances are still assembled in the USA, and pretty much all Maytag appliances have some parts that are sourced from around the world.
Maytag shares a lot of its manufacturing facilities with its parent company, Whirlpool, which we've investigated before (link below). The company has a few factories in Ohio, Tennessee, and Massachusetts that they jointly use to engineer and assemble appliances for all of its brands.
Fall River, Massachusetts – Assembles commercial washing machines
Clyde, Ohio
Findlay, Ohio
Marion, Ohio
Ottawa, Ohio
Tulsa, Oklahoma
Cleveland, Tennessee
While not all Maytag appliances are assembled in the USA, we appreciate Maytag's transparency on their website. All appliances that are assembled in the USA are clearly marked with "American Pride" or "Designed, Engineered, and Assembled in the USA" in the product details, like the example shown below.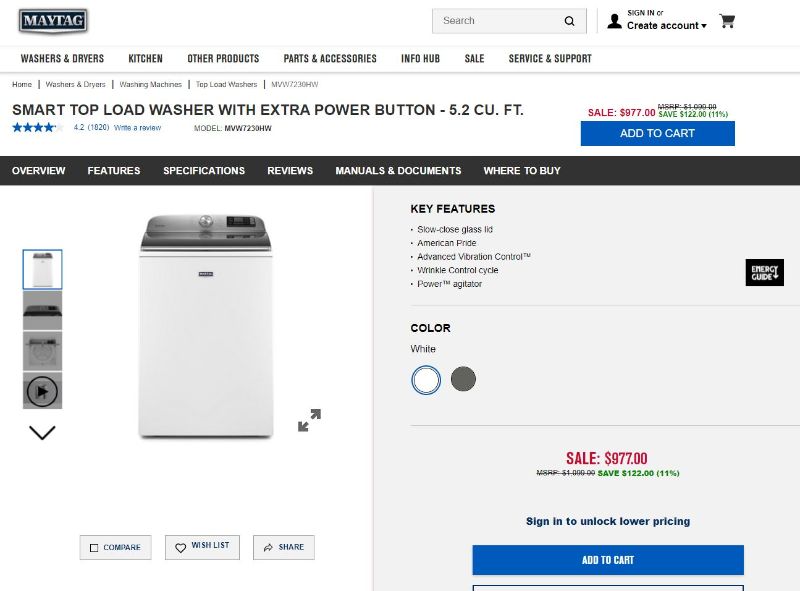 However, as we said, not all Maytag appliances are made in the USA. Maytag will try and fool you with this message in the specs of their product pages for globally manufactured appliances.

Let's get into more details on which ones are assembled here vs. elsewhere.
Popular American Made Maytag Appliances (Only Assembled Here)
Top Load Washing Machines – Clyde, Ohio
Stackable Front Load Washing Machines – Clyde, Ohio
Stackable Electric Vented Dryers – Marion, Ohio
Electric Ranges with True Convection
Single Wall Ovens with True Convection
Gas Ranges with a 5th Oval Burner, Air Fryers, and a few other models
Bottom Mount Refrigerator – This is a great purchase if you're looking for a fridge that holds more and does more. You can fit in plenty of beverages, jarred foods, condiments, produce, and frozen foods. It's one of our favorite fridges assembled in the USA.
Popular Maytag Appliances Not Made in the USA
Top Control Dishwashers (example product model ID: MDB8959SKW)
Stainless Steel Tub Dishwashers (example product model ID: MDB4949SKZ)
Mount Range Hoods (example product model ID: WVI75UC6DS)
Countertop Microwaves (example product model ID: UMC5225GZ)
Related Articles