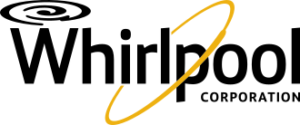 Either you own Whirlpool appliances in your home or know someone who does—a neighbor, co-worker, or family member. Whirlpool was founded in 1911 in Benton Charter Township, Michigan and is still headquartered there to this day. Since that day, they have grown to over 100,000 employees and are the largest home appliance manufacturer in the world. They make everything from dishwashers to fridges and everything in between. They have dozens of manufacturing and technology research centers around the globe, but are their products made in the USA? We did the research to find out for you.
Verdict: Is Whirlpool Made in the USA?
Yes. Whirlpool has eight main manufacturing facilities where they make their products: Cleveland, TN; Findlay, OH; Marion, OH; Amana, IA; Greenville, OH; Ottawa, OH; Tulsa, OK; and Clyde, OH. According to Whirlpool, they employ around 28,000 Americans to run their manufacturing process and day-to-day operations.
However, Whirlpool also manufactures some of their products with partner facilities overseas. It's unclear what the exact percentage of international products is, as Whirlpool keeps this information fairly vague on their site and when we spoke to several representatives.
Whirlpool also owns several other brands that are also manufactured in the states, Maytag being the most popular among them. Others include: KitchenAid, Roper, Gladiator GarageWorks, and Consul, among others.
Popular American Made Whirlpool Appliances
Whirlpool WRB322DMBM Refrigerator
Whirlpool WOS92EC0AH Wall Oven
Whirlpool Cabrio WTW8500DW Top Loader Washer
Whirlpool Cabrio WTW8500DW Top Loader Washer
Popular American Made Products From Their Other Brands
Amana ABB2224WE Refrigerator
KitchenAid KDTM354DSS Dishwasher
Maytag MEW9530AW Oven
Maytag MET8885XS Stove Range
Amana AZC31T15DW Chest Freezer
KitchenAid Professional 6500 Design Series Stand Mixer
Related Articles