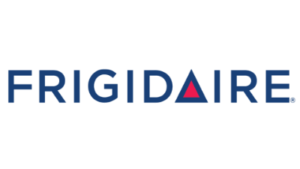 The kitchen is a gathering place for families. Not only do your loved ones congregate here, but so do your appliances! And Frigidaire considers its customers family members.
Frigidaire paved the way for the self-contained refrigerator over 100 years ago. Besides refrigerators, the company also produces all manner of household appliances. Dishwashers, washing machines, microwaves, and ranges; you'll find it all.
The company changed hands a few times, first owned by General Motors, then bought by Electrolux, who owns the company today. Electrolux employs over 52,000 people around the world and has offices in over 60 countries.
Frigidaire is based out of Memphis, TN. Now, let's find out where they manufacture all those fancy appliances.
Verdict: Is Frigidaire Made in the USA?
Yes and No. Frigidaire manufactures their appliances in various locations, including the USA, Mexico, Italy, and China. 
The Frigidaire website largely focuses on their product. There isn't an informative About page, company history, or details about any manufacturing processes. One page, titled "Transparency in Supply Chains," ironically is quite opaque. Merely listing off general goals, aspirations, and blasé terms about accountability, it still never tells us where products are being made. 
A link to a Sustainability Report leads to the Electrolux website and continues along the theme of rattling off generalized statements of how important sustainability is and how much of an industry leader they are. So helpful to the consumer, isn't it?
To get started on our investigation, we connected to their virtual chat to speak with an agent. Here is that conversation:
AA: hi there 🙂 I'd like to know where the appliances are manufactured?
Charise: Which appliance are you speaking in reference to?
You: All of them? I want to know if anything is made in the US
Charise:
​Ranges Springfield, TN 
​Built-In Cooking Memphis, TN 
​Microwaves China 
Top Mount (under 20 cu ft) Anderson, SC 
​Top Mount (over 20 cu ft) ​Juarez, Mexico Side-by-Side ​Juarez, Mexico
​French Door Bottom Mounts Juarez, Mexico
​All Freezer (Twins) ​Anderson, SC
​Large Upright ​St. Cloud, MN
​Stainless Tub dishwasher ​Solaro, Italy
​Plastic Tub dishwasher Kinston, NC
​Laundry Center ​Juarez, Mexico
Charise: Is there anything else I may assist with today?
Have you ever met a more helpful customer service assistant?! Thank you, Charisse, for knowing your stuff. May this be an example to other businesses out there that refuse to educate their employees or inform their customers. 
The downside is that this information isn't glaringly obvious from the product pages, nor is it filterable from the website search system. When manufacturing location plays a big role in your decision-making, a searchable feature is truly invaluable. 
A website search for "Made in USA" reveals 51 products. Although you cannot see where an item was made from its product page, from the categories we were given by the customer service rep, the search seems pretty accurate.
So, if you're looking for US made appliances from Frigidaire, stick to the categories listed above. Still, considering the company's altered definition of transparency, it would be best to double-check with a customer service agent if a product is indeed made stateside. 
Popular American Made Frigidaire Products
Frigidaire Gallery 30" Freestanding Induction Range with Air Fry
Frigidaire 30" Induction Cooktop
Frigidaire 16 Cu Ft Upright Freezer
Popular Frigidaire Products Not Made in the USA
Frigidaire 1.8 Cu Ft Over The Range Microwave
Frigidaire Electric Washer/Dryer Laundry Center – 3.9 Cu Ft Washer and 5.5 Cu Ft Dryer
Frigidaire Gallery 24" Built-In Dish Dishwasher
Related Articles