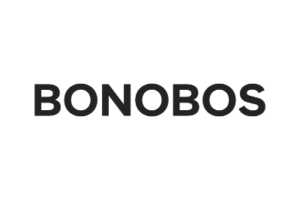 It's hard to find quality menswear, especially looking for a brand that is made in the USA. We did some research on Bonobos to learn more about the company and figure out where they manufacture their products.
Bonobos was founded by Brian Spaly while he attended Stanford Business School. Born in the early 2000s, the brand laser-focused their clientele on suave businessmen looking for tailor-fit clothing. They grew wildly and quickly expanded from a solely online retailer to brick-and-mortar shops.
In most recent news, Bonobos was sold to a mega-corporation we all know very well, Walmart. No, you're not likely to see the Bonobos brand on your next trip to Wally World. After purchasing the menswear line for $310 million, the corporation decided to continue selling the clothing online and in specialty shops.
Being owned by Walmart isn't exactly the best sign when it comes to domestically made goods. Read on to find out more about Bonobos' manufacturing practices.
Verdict: Is Bonobos Made in the USA?
The vast majority of Bonobos goods are manufactured in India and Vietnam. There is one niche exception: some neckties are made in the USA.
We began our investigation on the company's About page. Besides learning zilch about how Bonobos really started, there was, likewise, nothing to be found about the manufacturing location.
On the product pages, you'll see a simple detail of "imported" under the Fabric & Care section.
This information from the Rec Short product page:

Every item we opened had this "imported" tag. Though this is telling of a likely outcome, it's possible that Bonobos has a few American made items. Turning then, to the Live Chat, we started a conversation with customer service to inquire further.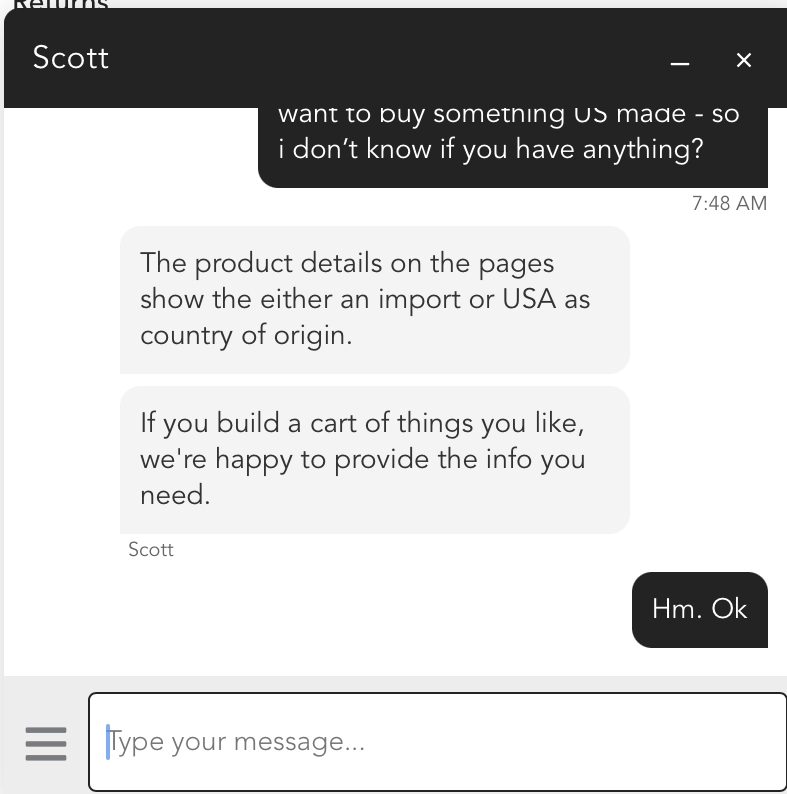 Scott was marginally helpful. And by marginally, we mean "not at all." He tried to rectify his measly job, but with feeble effort.
Again, we're left in the lurch. A website search for American-made terms yielded nothing. At this point, it'd be safe to estimate that Bonobos doesn't make any of their products in the US. If they did, they'd be more willing to disclose their manufacturing information, wouldn't they?
Relentless as usual, we tried another avenue of approach and sent Bonobos an email asking the same questions. A few days go by with no response, so it's back to the chat box to try again. This time, we actually got some answers.
All American: I would like to know where your products are made?
Bonobos: It depends unfortunately it's different for items, some items are made in India, some in Vietnam and other places
AA: Ok – is there anything made in the US?
B: Let me check give me one moment
B: Unfortunately it looks like the only US made product we have at the moment are our Ties
AA: Oh that's really helpful – thank you! Is that all your ties?
B: For most of them yes, some colors however are not. This can be found on the Fabric & Care section of a product page while you're checking out different colors/styles
Per the customer service rep (the one that was actually helpful), the only products that Bonobos manufactures in the US are some of their ties. You can find manufacturing info under the Fabric & Care section of each product page.
Below is info from the Cotton Necktie Made With Liberty Fabric: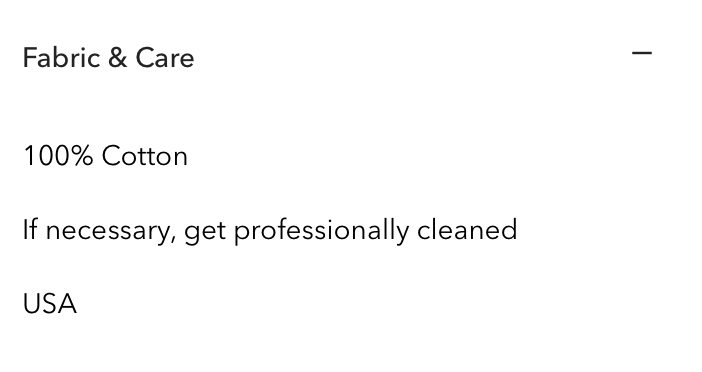 Popular American Made Bonobos Products
Most ties, but double-check under the Fabric & Care section on the product page.

Cotton Necktie Made With Liberty Fabric
Premium Necktie
Necktie
Popular Bonobos Products Not Made in the USA
The Rec Short
Jersey Everyday Shirt
Flannel Lined Chinos
Related Articles