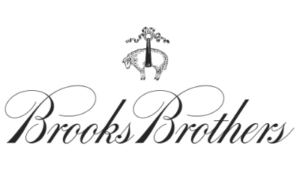 Hailing from the great state of New York, Brooks Brothers got its start in the year of 1818. Marketing as a company that owned every aspect of their supply chain, from sewist to seller, they quickly made a name for themselves in a young America.
There aren't many companies that have been around since the US had only 20 stars on the flag. Brooks Brothers is one of them. They pioneered the "ready-made suit," meaning, a fellow didn't have to visit a tailor and wait on a custom item.
Brooks Brothers also introduced the button-down polo shirt collar, a comfortable travel suit, and wrinkle-free fabric. A timeless relic in American men's fashion, the brand was historically seen on the likes of Scott Fitzgerald and President Kennedy.
In 1980, they opened up a shirt factory in Garland, North Carolina. Though that was only 30 some years ago, a lot can change for a company in that amount of time. Has their growing business continued to manufacture in the US?
Verdict: Is Brooks Brothers Made in the USA?
Mostly, no. Brooks Brothers products are manufactured internationally.
Sadly, the company only makes two items in America. A conversation with a customer service representative led the way to find this information.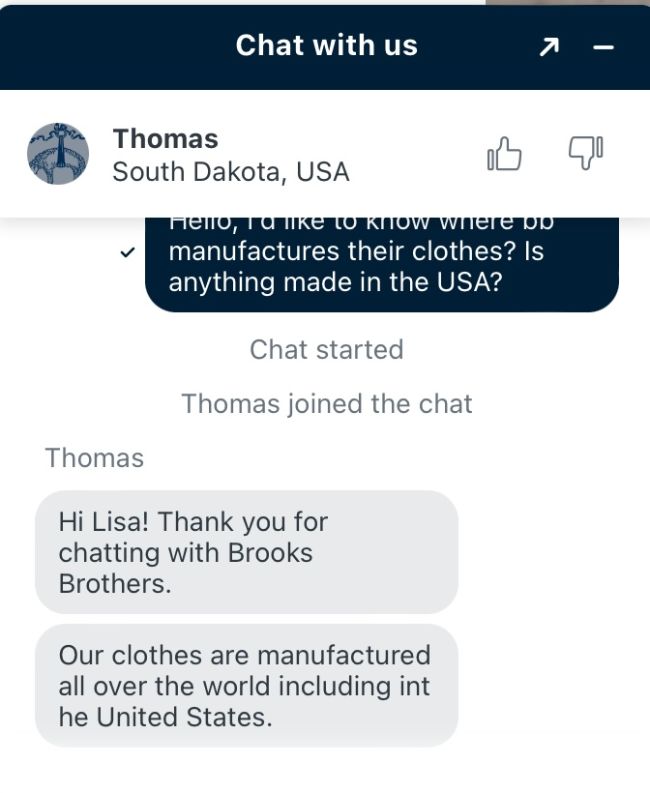 Of course, we wanted to know exactly which items were US made. The rep pointed us toward just two shirts. We double-checked with a site search for "USA" and it yielded the same product duo. Easily enough, the two shirts include the term "American-Made" in their names as well. And what do you know, those colors are Red, White, and Blue.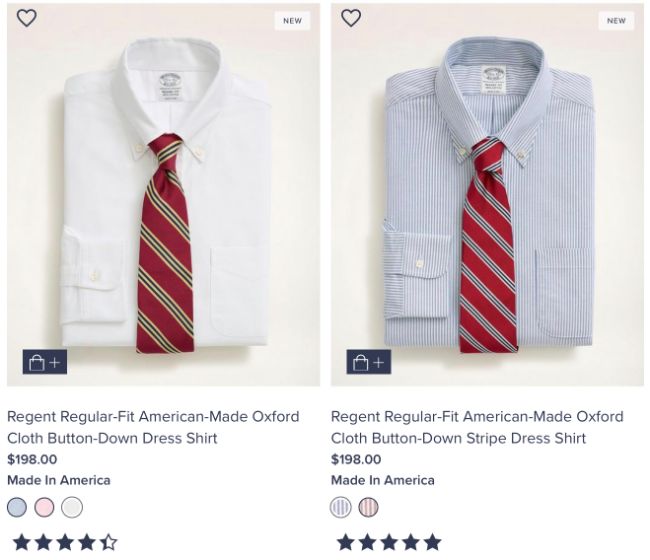 We've got our most important answers, but just for fun, we wanted to know where the rest of the Brooks Brothers line was manufactured. Again, the same service contact was helpful in providing this information.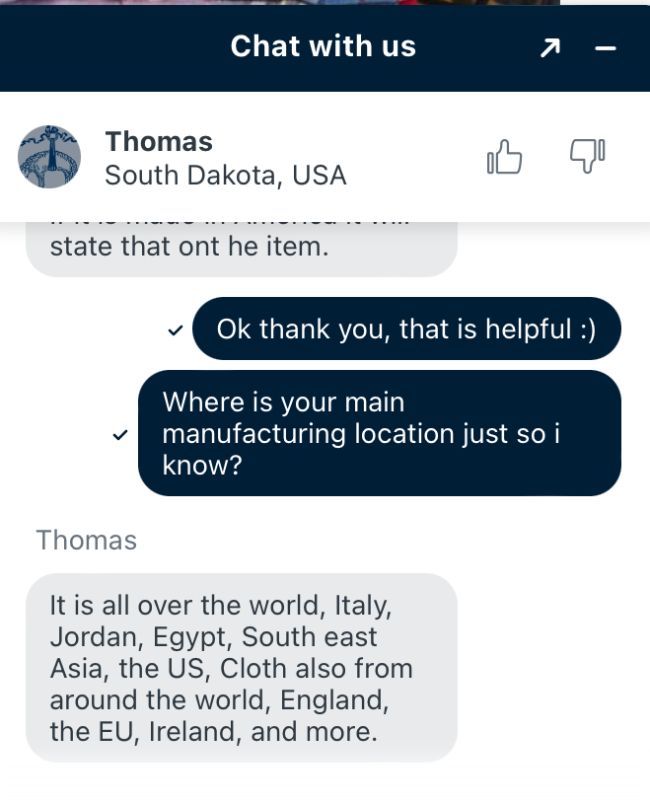 Brooks Brothers manufactures all over the world. It's disheartening that this company, so steeped in American history, imports most of its products. Considering their local origin of a domestic supply chain and the shirt factory in North Carolina, the company was there. At some point, they lost their way.
It's true that American-made companies don't always remain so. What begins domestically often jumps abroad, propelled by expansive growth and, dare we say, sidelined values. Though we appreciate the ease that the manufacturing information was given, we'll say that Brooks Brothers remains an American company only fractionally.
Popular American Made Brooks Brothers Products
Regent Regular-Fit American-Made Oxford Cloth Button-Down Dress Shirt
Regent Regular-Fit American-Made Oxford Cloth Button-Down Stripe Dress Shirt
Popular Brooks Brothers Products Not Made in the USA
Brushed Wool Sweater
Stretch Milano Slim-Fit Dress Shirt, Non-Iron Pinpoint Spread Collar
Plaid Sequin Dress
Related Articles