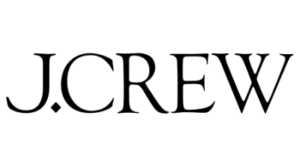 J. Crew stores are located in nearly every mall across the nation. They promote classic American prep style for men, women, and children. But are they American to the core? We found out.
This million-plus dollar company began back in the 1940s, then known as Popular Merchandise. They made the good decision to change their name in the 1980s, opened their first retail store, and saw exponential growth. It's in this decade that the brand considers they truly originated.
The typical product from J. Crew includes coats, blazers, and pants. They consider their style "heritage" yet "signature." On their website, you can reach out to a J. Crew Stylist for guidance on putting together the most J. Crew-ist of outfits.
The brand had a rocky go of things, changing CEOs a number of times after the early 2000s. In their history, they've filed bankruptcy a few times, made massive cutbacks, and ultimately opened a line to cell on Amazon.
Now, let's find out what you came here to know. Do they manufacture any of their products in the US?
Verdict: Is J. Crew Made in the USA?
No, J. Crew is not made in the USA. The brand has partner factories across the globe.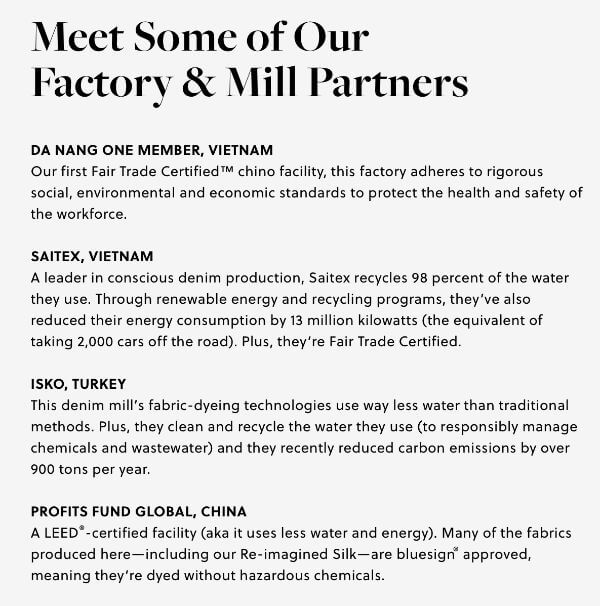 Though they do not manufacture in the US, J. Crew provides a decent amount of information about their partners on their website. From their Social Responsibility page, you can read about a "some" of the factories they work with.
This was helpful, but we wanted to know if the company makes anything stateside. We reached out to their Live Chat service to speak with a representative. Don't get excited, it wasn't very helpful.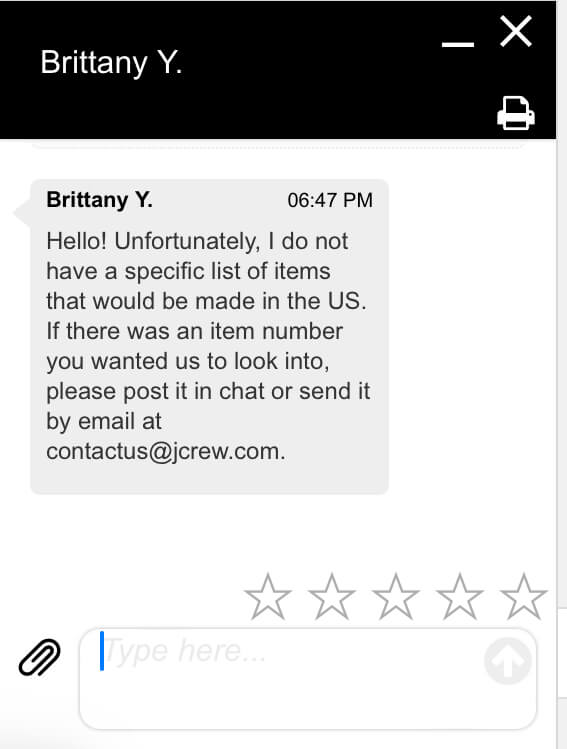 The rep stated that there "may" be items that are USA made, but she had no idea which ones they were. Starting from scratch, we did a search on the website to see if we could dig up some more info.
Turns out, there are a few items sold by J. Crew that are indeed made in the USA. It was actually quite easy to find, making our previous conversation with customer service even more disappointing.
This information from the Made-In-The-USA "Sun Salutation" T Shirt: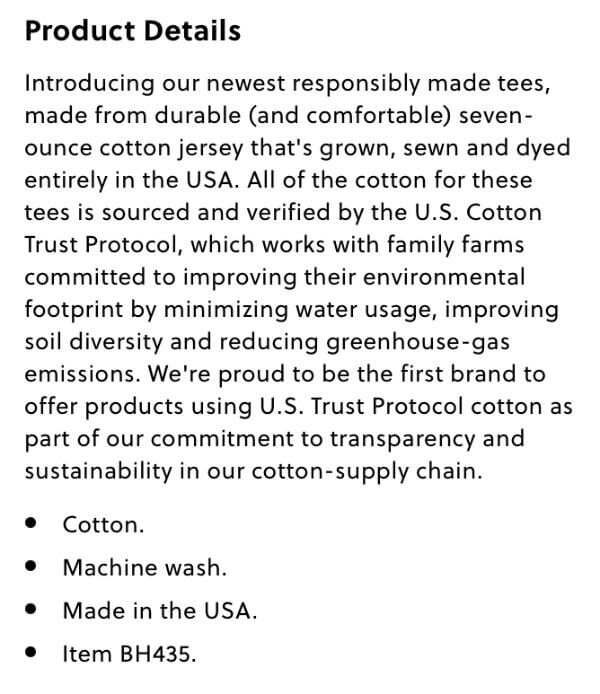 A few other items are included in this Made in the USA line, mostly t-shirts and pullovers. It's nice to see that their National Park shirts are American made. It just wouldn't be right if they weren't, would it?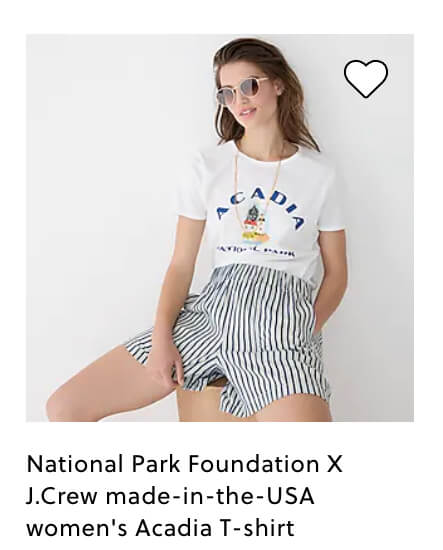 Likewise, when an item is not made in the USA, you can see that listed in the item's details via the product page. A simple tag of "import" delineates that the clothing was made overseas.
This information from the 484 Slim-fit pant in corduroy: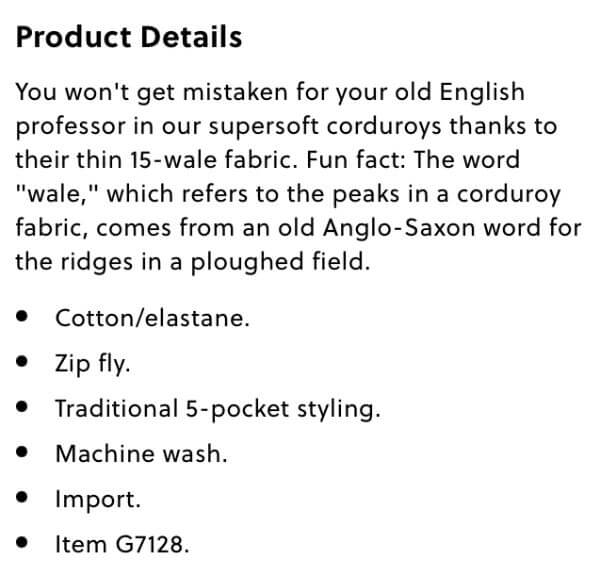 In conclusion, J. Crew's website (not their customer service) was helpful in finding which items they sell that are made in the USA. Most products are not, but a quick site search of "USA" will yield a full page of options for you.
Popular American Made J. Crew Products
Made-in-the-USA "Sun Salutation" T-shirt
Made-in-the-USA long sleeve T-shirt
Made-in-the-USA painted floral t-shirt
Popular J. Crew Products Not Made in the USA
484 slim-fit pant in corduroy
Secret Wash cotton poplin shirt
Broken-in short-sleeve T-shirt
Related Articles