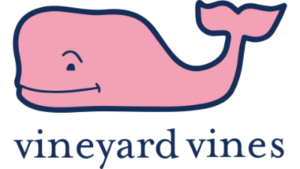 Vineyard Vines, a clothing maker of polos, fleeces, and more, was created by two brothers, by business and blood. In 1998, they quit their corporate jobs and started a clothing company named after their summer vacation spot, Martha's Vineyard.
At first, they simply made ties. Their customer service email today still starts with "tieguys." Booming success (apparently, there was a real demand for ties back then) led to the expansion of the company.
Today, they are based out of Stamford, Connecticut, and sell all manner of clothing, for kids and adults alike. One thing is consistent, though: their preppy casual style. Vineyard Vines is the type of dapper dresser you would find on a polo field, Sunday brunch, or private school PTA meeting. In fact, they're the "Official Style" of the Kentucky Derby.
The brand has collaborated with Crocs, the NFL, Corkcicle, Collegiate branding, and more. If you are on the golf team at the University of Florida, you can sport a Vineyard Vines polo with the gator logo. The same goes if you are a Texas Longhorn.
So, if you're interested in going preppy-chic for your next sailboat weekend cruise, you might be looking into Vineyard Vines. Before you hit "purchase" on that cart of crisp denim and quarter-zips, let's find out where these clothes are made.
Verdict: Is Vineyard Vines Made in the USA?
No, Vineyard Vines is not made in the USA. Their clothing is made in Peru, Vietnam, and other countries. A good long look at the website helped inform this simple answer. Every single product we scoped had an "imported" tag under the details.
Here's what that looks like – The following information from the Boys' Marine Air Vest: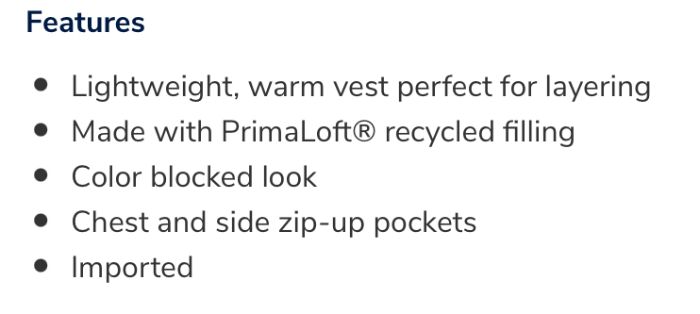 A search for "Made in USA" reveals no products. It's good to have this upfront information to let us know that most, if not all, items are not made domestically. But, it still doesn't tell us where exactly the clothing is made.
When the website keeps secrets, it's time to do a little secret shopping and search for tag photos. Not surprisingly, a few clicks later and the truth is revealed. Vineyard Vines clothing comes from locations such as Peru and Vietnam.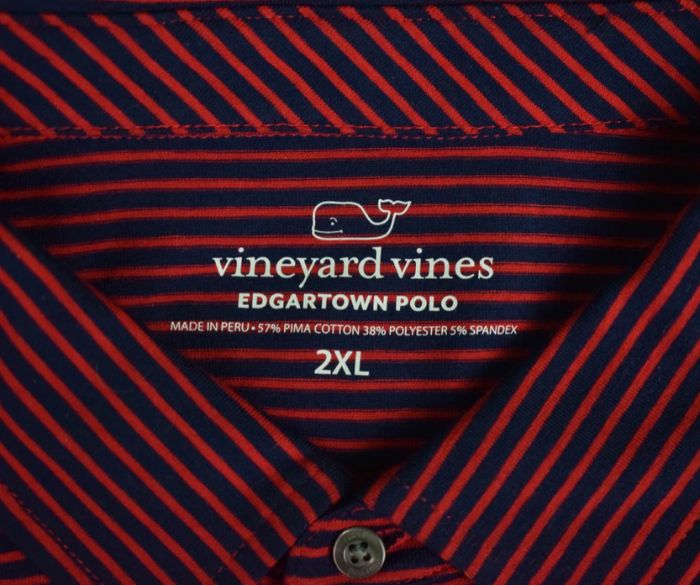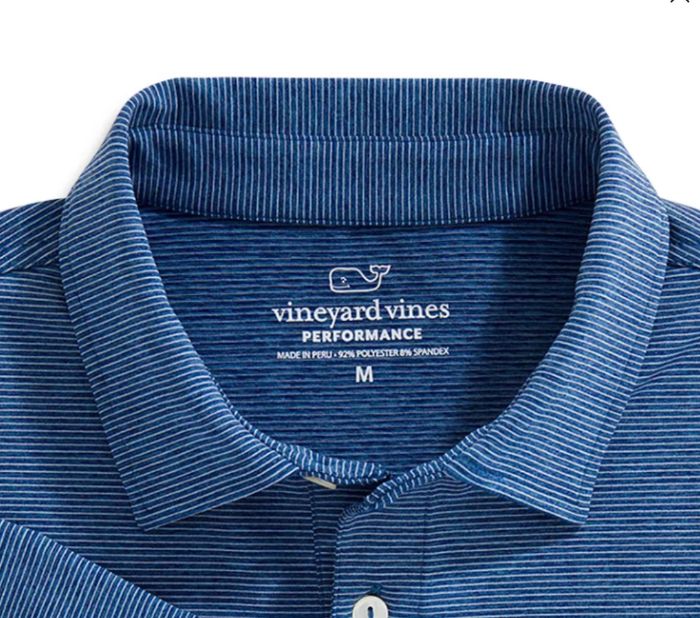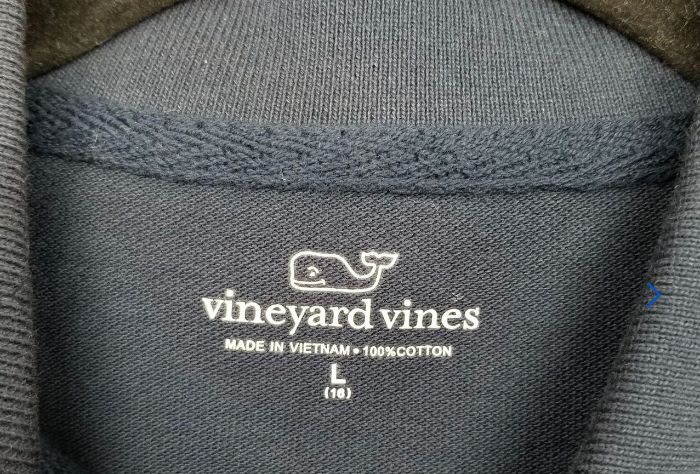 Even the seemingly vintage-age items were sourced from Peru. See this photo here of a Women's top with an outdated logo: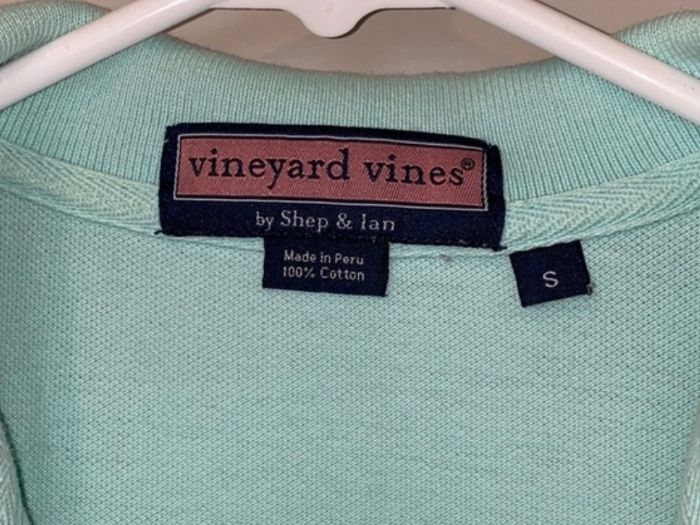 Vineyard Vines was founded in Stamford, Connecticut. But were those original ties ever made domestically? We may never know. But what does it really matter, as their products certainly aren't made in the US today. It's disappointing to see a brand in the heart of New England…the coast that welcomed our forefathers…outsourcing their work. Come on, Vineyard Vines. We'd suggest getting on board the US-made train. Martha would be proud.
The answer is simple: Vineyard Vines clothing is not made in the USA. As New England posh as they claim to be, those tags tell the truth.
Popular American Made Vineyard Vines Clothing
Popular Vineyard Vines Clothing Not Made in the USA
Flannel Herringbone Plaid Workshirt
Seaspun Cashmere Striped Sleeve Crewneck Sweater
Boys Plaid Island Twill Shirt
Related Articles