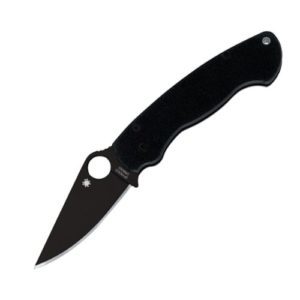 The Spyderco company began in 1976 when Sal and Gail Glesser founded it. It initially started with the manufacturing of sharpening stones, and then in 1981, the couple pivoted to producing knives. The company's first product, the Tri-Angle Sharpmaker, was first debuted at trade shows and fairs across the nation.
Spyderco was determined to set its products apart right away. The company was a pioneer with a folding knife that contained a hole in the blade for one-handed use and opening. There is also a handle that you can carry towards the top of the pocket. Spyderco knives deliver an aggressive cutting solution that helps enhance your performance no matter what the project is.
The company has developed itself into a significant player in the cutlery industry. Backed by numerous patents, the company has built trust with its avid fans and customers in the space. But are their pocket knives still made in the USA? We dug in to find out. Here is our verdict.
Verdict: Are Spyderco Knives Made in the USA?
Only some Spyderco knives are still made in the USA. They now have manufacturing locations in the United States, Taiwan, Italy, Japan, and China.
This is definitely saddening news, but we're glad that Spyderco is still maintaining some U.S. manufacturing in their Golden, Colorado facility.
Thankfully, they are super transparent on their website about where each knife is manufactured. You can find "USA-Made" as a filter option in any of their product categories (screenshot below of the Locking and Folding section).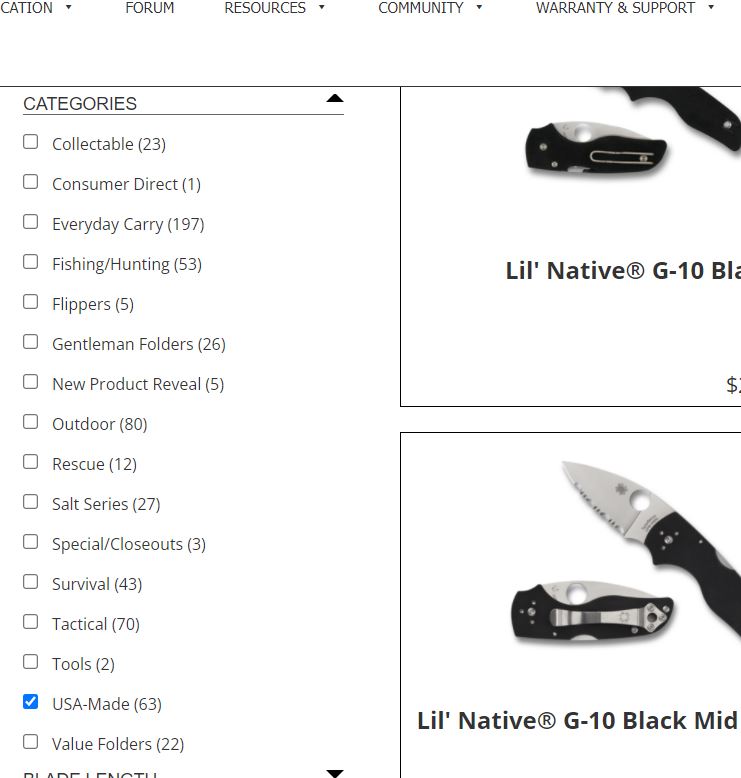 We did an analysis of their entire online store and found 76 products total that are made in the USA and confirmed this with their team. There are over 300 product SKUs available in their online store when we checked though, so that means that the majority of their knives and other products are made overseas.
You can also find the country of origin in the technical specs of their product pages, as shown below.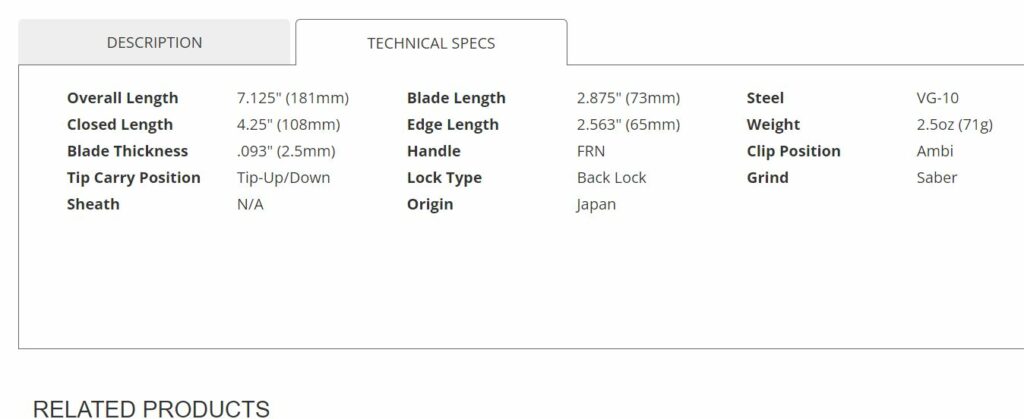 Here are some popular Spyderco knives and where they are made.
Popular American Made Spyderco Knives
Para Military 2
Manix 2
Most Native models
Popular Spyderco Knives Not Made in the USA
Delica – Japan
Tenacious – China
Sage – Taiwan
Chaparral – Taiwan
Dragonfly – Japan
Related Articles