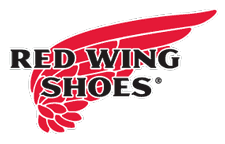 Red Wing Shoes has been around for a long time – they were founded by Charles Beckman in 1905! Headquartered in Red Wing, Minnesota, they ramped up operations quickly after inception, producing more than 200,000 pairs of boots per year by 1915, primarily for American soldiers fighting in World War I (they were also the primary boot manufacturer for World War II). Red Wing is well known for their heavy leather work boots, but has recently expanded their product offering to more athletic style boots and boots for more specific job applications like mining and the service industry. Red Wing has long been associated with American manufacturing, but do they still make all of their products here? We dug in to find out. Our verdict below.
Verdict: Are Red Wing Boots Made in the USA?
According to Red Wing, over 60% of their boots are manufactured right here in the USA. This percentage is quite impressive compared to other shoe and boot manufacturers who have moved the large majority of their production overseas. Most of their American manufacturing takes place in their plants in Potosi, Missouri and Red Wing, Minnesota.
We decided to test this 60% claim. We took a look at every single work boot style available on the Red Wing website and where they are made. Here is a breakdown of their origin, according to the website.
Made in USA – 25.8%
Made in the USA with Imported Materials – 18.7%
Assembled in the USA with Imported Components – 1.0%
Made in Cambodia – 15.2%
Made in China – 28.8%
Made in Vietnam – 10.6%
Although we did not look at Red Wing's entire set of products, our results are rather disappointing with only 25.8% of work boots being fully made in the USA. If you'd like to take a look for yourself, Red Wing lists the country of origin in the "About" section of each of their product pages (screenshot below).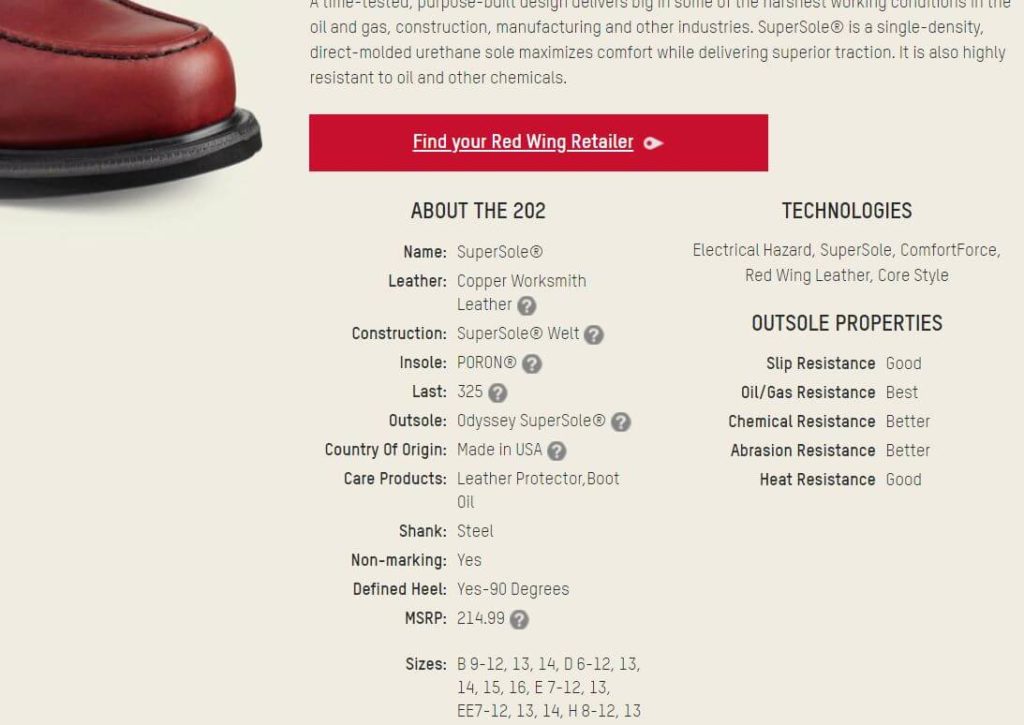 Popular American Made Red Wing Products
Men's SuperSole 6-Inch Boot
Men's LoggerMax 9-Inch Logger Boot
Men's TruWelt Chukka
Men's SuperSole 2.0 6-Inch Boot
Men's Traction Tred 9-Inch Pull-On Boot
Popular Red Wing Products Not Made in the USA
Men's King Toe Oxford – Cambodia
Men's FlexForce 6-Inch Boot – China
Men's Traction Tred 6-Inch Boot – Vietnam
Men's King Toe 6-Inch Boot – Cambodia
Find an American Made Alternative
Related Articles