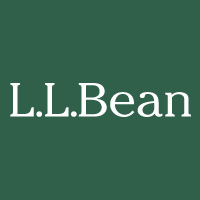 LL Bean is an American manufacturer of clothing and outdoor equipment. It was founded in 1912 by Leon Leonwood Bean in the town of Freeport, Maine where the company is still headquartered today. LL Bean is a household name in the world of boots. After all, it's the product that started it all. When the company started, Bean was a one-room operation making a single product – the iconic Maine Hunting Shoe, or duck boots as most of us call them. Fast-forward to today, LL Bean has over 5,000 employees, 55 retail stores, and is selling their boots and other products worldwide. They've come a long way since those first days in Freeport, but is LL Bean still making their products in America? We dug in to find out. Our verdict is below.
Verdict: Is LL Bean Made in the USA?
Yes, LL Bean still manufactures 425 products in the USA that are available in their online store. However, 425 is only a small percentage of LL Bean's entire product line (over 5,000 product SKUs), which makes their American made products less than 10% of their overall portfolio.
Unfortunately, this doesn't surprise us given the rapid growth of the brand in the apparel industry, which has seen so many large companies take their production internationally.
LL Bean's American made products include their iconic duck boots and several other popular items, listed below. Home goods (blankets, chairs, tables, etc.) make up the biggest portion of their American made products at over 47%. Footwear is 21% of their American made product line. Most of their American made items come out of their factory in Brunswick, Maine and they also partner with other manufacturing facilities in New York, North Carolina, and other states.
A huge portion of their product offering is made overseas, however. LL Bean has known factories in China, Vietnam, India, El Salvador, Turkey, Bangladesh, Mexico, and Korea.
If you still want to shop at LL Bean, you can pretty easily find their products that are made in the USA, which we appreciated. Just visit this page and you can filter by product type and other features (screenshot below).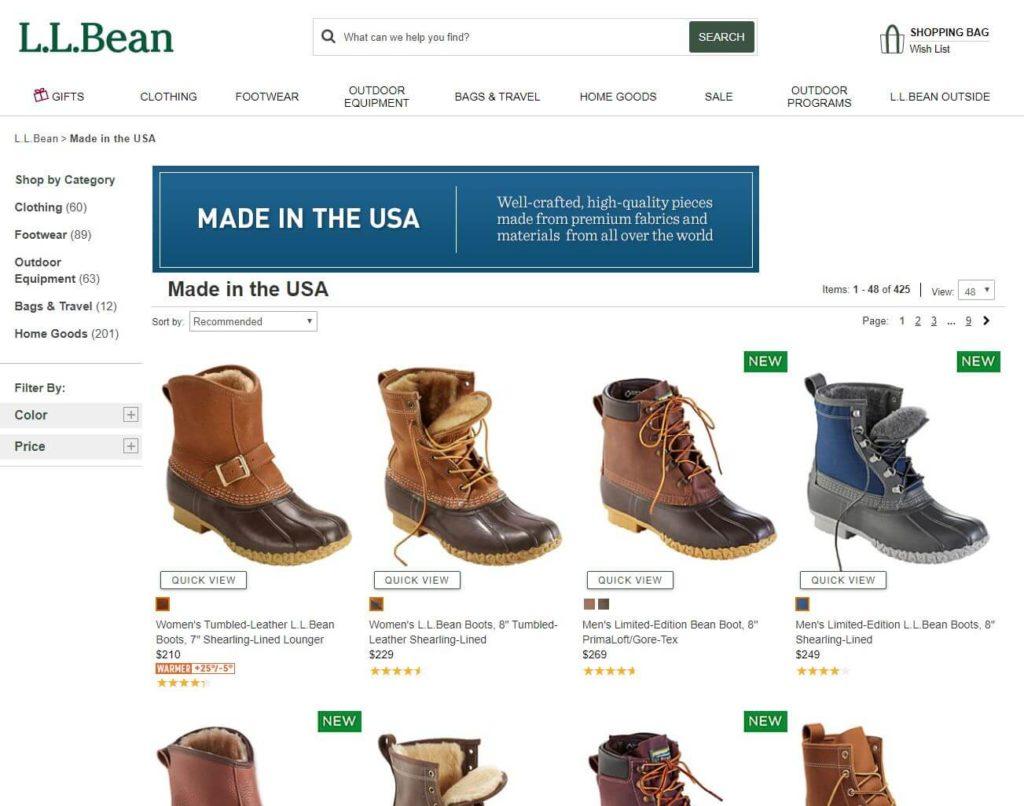 Popular American Made LL Bean Products
8″ Men's LL Bean Boots – Brunswick, Maine
8″ Women's LL Bean Boots – Brunswick, Maine
Men's Rubber Moc LL Bean Boots – Brunswick, Maine
Women's Rubber Moc LL Bean Boots – Brunswick, Maine
Speaking more towards their classic duck boots – For more than a century, L.L. Bean has had a loyal following for its classic boot, which is made in the same style as the original 1912 model. The Maine-based family-owned business hasn't seemed keen to change the boot over the years since it functions so well as a warm, waterproof boot. One pair of these durable boots will last a lifetime, so buying a pair is an investment for plenty of winters to come.
Popular LL Bean Products Not Made in the USA
Logo T-Shirt – China
Stowaway Backpack – Vietnam
Hooded Sweatshirts – India
Tassel Loafers – El Salvador
Chino Pants – China and India
Related Articles