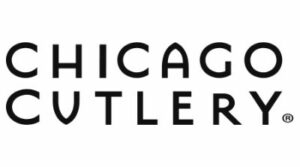 Chicago Cutlery is a very well known brand in the kitchen knives industry and dates back all the way to 1930 when the company began as a knife sharpening service for butchers in the Chicago stockyards. Fast forward to the 1960s and they started producing their own knives available in homes across the country. Today, they are owned by a much larger kitchen products conglomerate – Corelle Brands (also referred to as Instant Brands, which they merged with in 2019). Corelle Brands also owns household names like Pyrex, Snapware, CorningWare, and others. The Chicago Cutlery brand has a storied history in the area – but are any of their knives today still made in the USA? We did the research to find out. Our verdict is below.
Verdict: Are Chicago Cutlery Knives Made in the USA?
No, Chicago Cutlery knives are not made in the USA – they are made in China.
This news isn't all that surprising to us for two reasons. One, they are owned by a huge kitchen products conglomerate which are notorious for squeezing every last penny of profit out of the business (cheaper labor and materials overseas) at the expense of supporting American jobs and our economy. Two, Chicago Cutlery is firmly in the budget category of kitchen knives. You can get a 15-piece block set of knives for close to $50 which is a tell-tale sign that they are not using high quality steel or paying fair American wages to workers.
What is more upsetting though is Chicago Cutlery's lack of transparency around the country of origin for their products. Given the local flavor of their name, I bet many folks actually think their products are made in the USA, so the brand name is inherently misleading. That country of origin information is nowhere to be found on their product pages or disclaimers on their website. While it is not required to be there (only required on the product or packaging), it is still disappointing.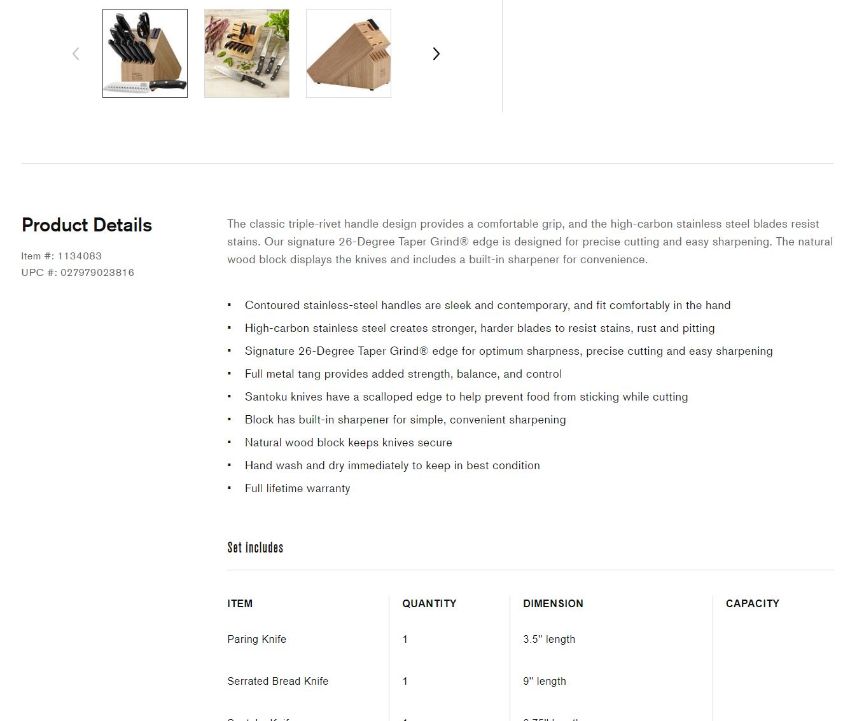 Anyways, their knives aren't even that good either. They aren't the sharpest and they are not full tang either (blade extending entire length of the handle), so they are prone to breaking easily. If you're on a budget, I would recommend the Rada Cutlery starter set. Made in America and in the same price range. Check out our kitchen knives research below as well for more recommendations and our YouTube video on the topic.
Popular American Made Chicago Cutlery Products
Popular Chicago Cutlery Knives Not Made in the USA
Insignia Steel 13-piece Block Set – China
Burling 14-piece Block Set – China
Armitage 16-piece Block Set – China
Precision Cut 4-piece Steak Knife Set – China
Essentials 5-piece Knife Set – China
Related Articles