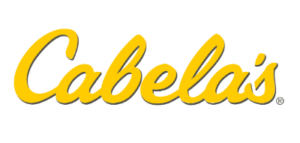 Cabela's is a staple in American retail for outdoor enthusiasts. They were founded by Richard N. Cabela in 1961 and are based in Sidney, Nebraska. When they first started, Cabela's was just a mail-order catalog, but they quickly grew from there and opened up their first retail stores in the following decades. Cabela's now sells everything from hunting and fishing gear to boating, camping, shooting gear, and tons of clothing and accessories. What some folks don't know is that Cabela's was bought by their similar rival, Bass Pro Shops, in 2016 for $5.5 billion. Bass Pro Shops continues to operate Cabela's retail stores independently.
Cabela's is a bit different than the brands that we typically talk about because they are a retail store with thousands of SKUs from different brands, but they are a popular destination and have some Cabela's branded products and a wide selection variety that we want to talk through. So, does Cabela's carry any products that are made in the USA? We did the research to find out. Our verdict is below.
Verdict: Are Any Cabela's Products Made in the USA?
Most of the SKUs that Cabela's carries are not made in the USA. However, they carry a selection of products under their brand name and from other brands that are made domestically (867 SKUs based on our calculations).
This news isn't incredibly surprising given the wide range of brands that Cabela's carries in their stores. What is a bit disappointing though is that they aren't transparent about the country of origin for the vast majority of products in their online store. You can certainly do some secret shopping as we did in their stores, but with more people shopping online, that level of transparency would be a nice addition.
However, Cabela's notes when products are made in the USA in their product descriptions on the website. So, we did an analysis on their entire online store and found 867 products (roughly 7% of their total SKUs at the time of writing) that are labeled as made in the USA.
You can find the "Made in USA" label by clicking "Show more" in the product details section of their product pages. Here's an example from their Polar Cap Equalizer 40-Quart Cooler, which is made in the USA.

Anyways, buyer beware when shopping at Cabela's. The vast majority of the products they carry are from brands that are made in China and other countries, but you can find some gems if you search hard enough.
Popular American Made Cabela's Products
Cabela's Polar Cap Equalizer Coolers – Excellent coolers than can last you for up to seven days while you're outdoors.
Some of the American Furniture Classics and Best Home Furnishings collections – Sofas, sectionals, and other furniture.
Boss Buck Automatic Deer Feeders – A few models available.
Leatherman OHT Multi-Tool – A couple small components are imported, but otherwise Leatherman multi-tools are made in the USA.
Cabela's Dry-Storage Ammo Box – Very affordable option.
Popular Cabela's Products Not Made in the USA
Most Cabela's branded clothing
Most Redhead products
Carhartt products
Minn Kota motors
Most other products sold
Related Articles