Lilly Pulitzer is an iconic clothing brand founded in Florida in 1959. It is named for Lilly Pulitzer, a socialite whose husband owned several citrus groves. She used his produce to open a juice stand in Palm Beach, squeezing the oranges, lemons, limes, and pink grapefruit herself. The juices got on her clothes, so she asked her dressmaker to create a uniform that would camouflage the stains. The result was a sleeveless cotton dress with splashes of bright pink, green, yellow, and orange.
Pulitzer's customers loved her dresses, so she left the juice stand to start a new venture. She became president of her own company to design and sell "Lilly" dresses.
The brand got a big boost when Pulitzer's former classmate, First Lady Jacqueline Kennedy, was featured in Life magazine wearing a Lilly shift dress.
Lilly Pulitzer, Inc. shut down in 1984. Sugartown Worldwide, Inc., purchased the rights to the brand in 1993. Oxford Industries, Inc., purchased Sugartown Worldwide in 2010 and remains the parent company of the Lilly Pulitzer brand to this day.
When Lilly Pulitzer, Inc. was first launched, its main factory was located in Miami, Florida. The fabric was also produced in the Sunshine State by the Key West Hand Print Fabrics company. But is Lilly Pulitzer clothing still made in the USA? We dug in, see our verdict below.
Verdict: Is Lilly Pulitzer Made in the USA?
No. In response to our question about where their clothing is manufactured, a Lilly Pulitzer representative sent us an email stating they have different manufacturers abroad and the clothing tag indicates where the item was made due to the material being sourced being based on the type of material used in the garment.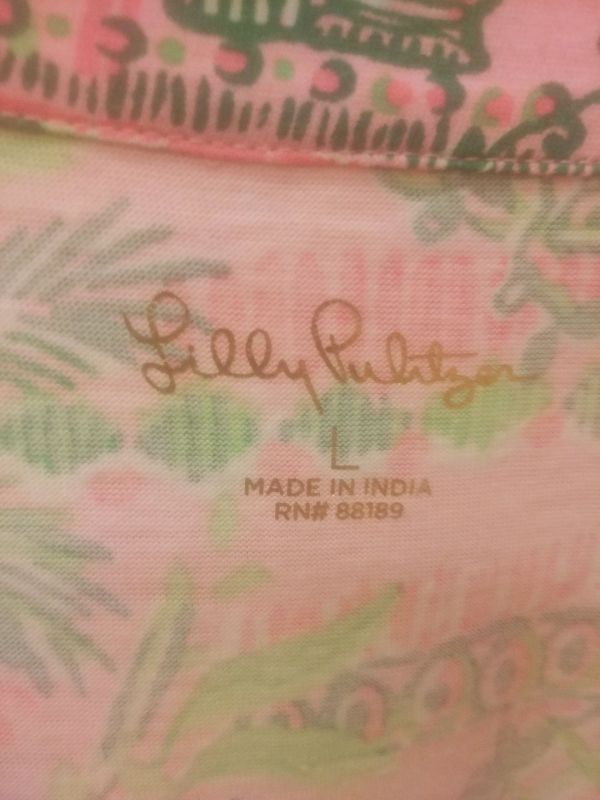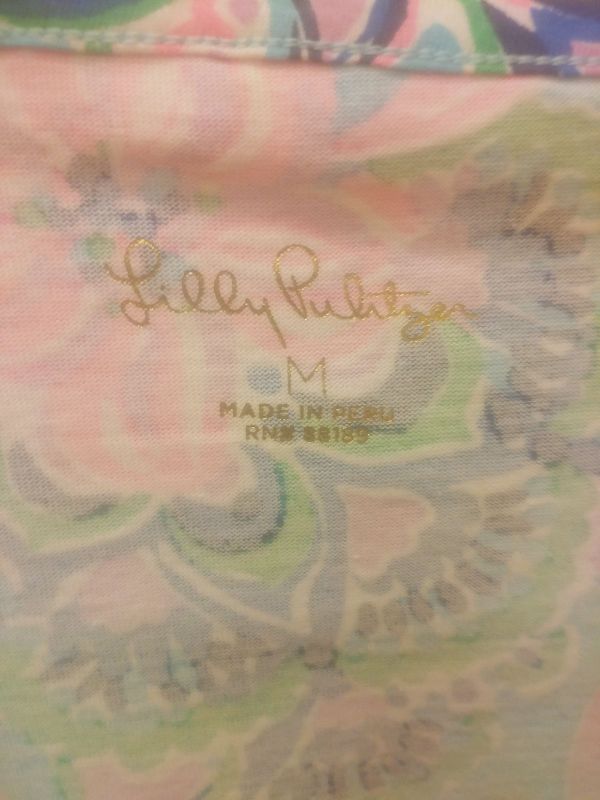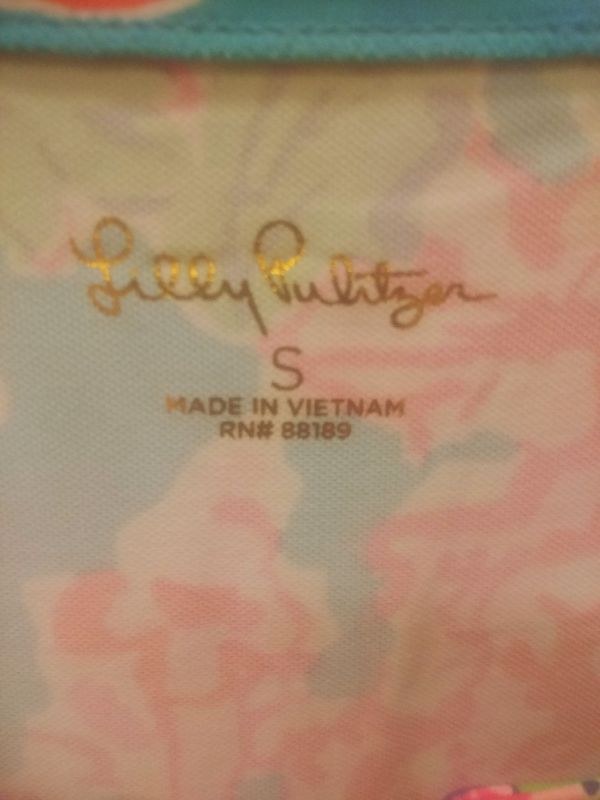 As you can see above, we went to a department store carrying Lilly Pulitzer items to look at the tags. We didn't find information on the country of origin there, but the info was printed on the reverse side of the fabric itself.
Popular American Made Lilly Pulitzer Products
Popular Lilly Pulitzer Products Not Made in the USA
ChillyLilly Dress – Made in Vietnam
Lorina Dress – Made in India
Etta Dress – Made in Peru
Related Articles