Coffee has been around for centuries. Mr. Coffee, American brewing machine brand, has been around since 1970. Founded in Cleveland, Ohio, by two business partners, the brand paved the way for automatic coffee makers. 
Four short years later, the business has sold over one million units for home use. Since then, Mr. Coffee has been producing appliances of various factions, but continues to focus on the Joe. They've evolved from simple home brewers to now offering semi-automatic espresso machines and tea makers.
Now, Mr. Coffee is owned by Newell Brands, which is headquartered in Atlanta. This mega-corp owns a truck ton of other companies too, like Coleman, Marmot, Rubbermaid, Sunbeam, and more. Sunbeam, a pain-relief appliance brand based out of Boca Raton, Florida, is responsible for distributing the Mr. Coffee appliances.
Mr. Coffee has been passed around a number of times, something we really don't recommend doing with your mug. Founded in Ohio, now managed by Sunbeam out of Florida, let's find out where these machines are really coming from.
Verdict: Is Mr. Coffee Made in the USA?
No, Mr. Coffee is not made in the USA. The brand builds its products out of China, not to much surprise.
We couldn't easily find this information offered by the company on their website. The FAQs led nowhere, and there is no decent informational page for the company to be found on the Mr. Coffee, Newell, or Sunbeam websites. 
People like to know who they are buying from. Without any brand context, there's nothing really to stand on…or put in your cup…is there?
Sometimes websites will include a section on their product pages for item-specific questions. It's very common to find inquiries about the manufacturing location. Why? Because people want to know these things!
Alas, Mr. Coffee didn't offer product question forms. However, they do link to the owner manuals under each item. It's here we discovered the answer to our question. Every page we opened told the same story: Made in China.
Here's a snippet from the owner's manual of the Personal Beverage Warmer: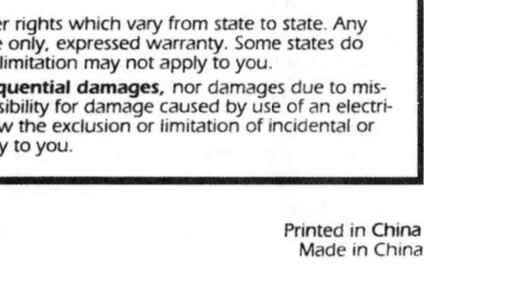 And the owner's manual of the Mr. Coffee 4-Shot Steam Espresso, Cappuccino, and Latte Maker with Stainless Steel Frothing Pitcher: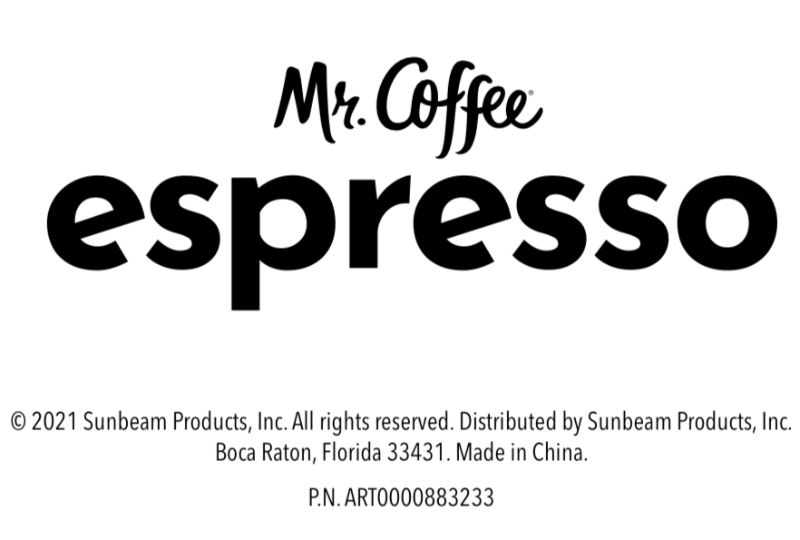 And here's the label on their standard drip coffee maker from some secret shopping of our own: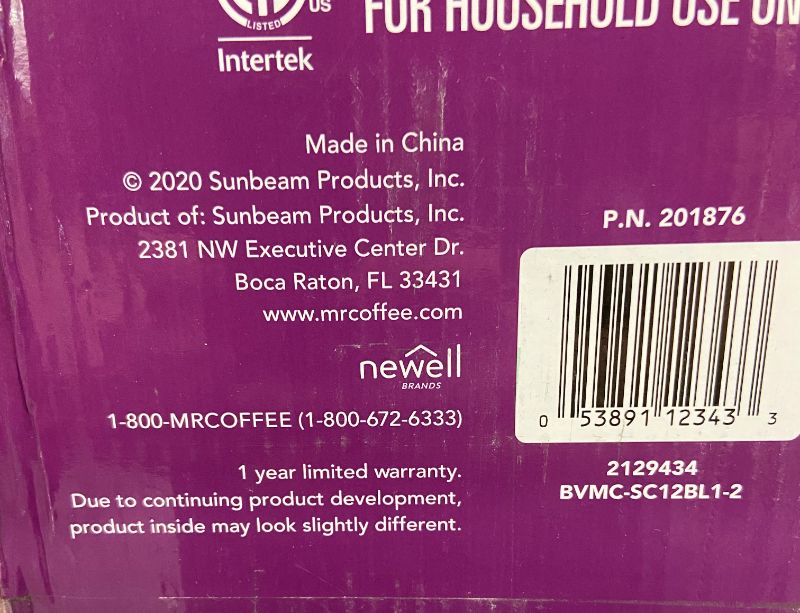 Host brand, Newell, has faced criticism on several counts. From having employees work in unsafe conditions during COVID to shifting manufacturing locations to China, they're no strangers to corporate turmoil. 
Though it is a bit of a maze to get there, it's a simple answer: China. A coffee maker company formed in Ohio, sold to Atlanta, and distributed out of Florida. But, it's made in China.
Popular American Made Mr. Coffee Products
Popular Mr. Coffee Products Not Made in the USA
Mr. Coffee Simple Grind 14-Cup Coffee Grinder
Mr. Coffee 5-Cup Coffee Maker, 25 oz. Mini Brew
Mr. Coffee Cafe Barista
Related Articles