The history of Leupold Scopes began over one century ago. In 1907, two brother-in-laws joined together in business, and at the start, they made surveying equipment and they made it by hand.
As the company evolved and took on more partners, they expanded their offering range to water level recorders and stream gauging equipment. Innovation and development has been a key part of the Leupold mission since the beginning.
The turn to manufacturing scopes didn't occur until the 1940s. A descendant of the original founders decided he could make a better version of the scopes that were on the market. So, he did! From there, Leupold took on a key focus, working to develop equipment for professional and recreational uses.
Through all of that change and progression, the nucleus of Leupold remained: family. The family still runs the company today, five generations later. Today, Leupold is based out of Beaverton, Oregon. And their manufacturing? Read on to find out.
Verdict: Are Leupold Scopes Made in the USA?
Yes, Leupold Scopes are made in the USA…but some of their other products are not. Leupold manufactures all of their scopes at their headquarters factory in Beaverton, Oregon.

In fact, they've been working out of the Beaver State since 1968. American at heart, they began supplying tactical optics to the US Military in 1985 and continue the relationship today. But were all of those optics manufactured in the US?
In 1992, Leupold made the move to switch their binoculars manufacturing location to the US….but only some of their binoculars. On their webpage infographics, they state that Leupold scopes and golden ring binoculars are made in the USA. But the company makes a lot more products than that.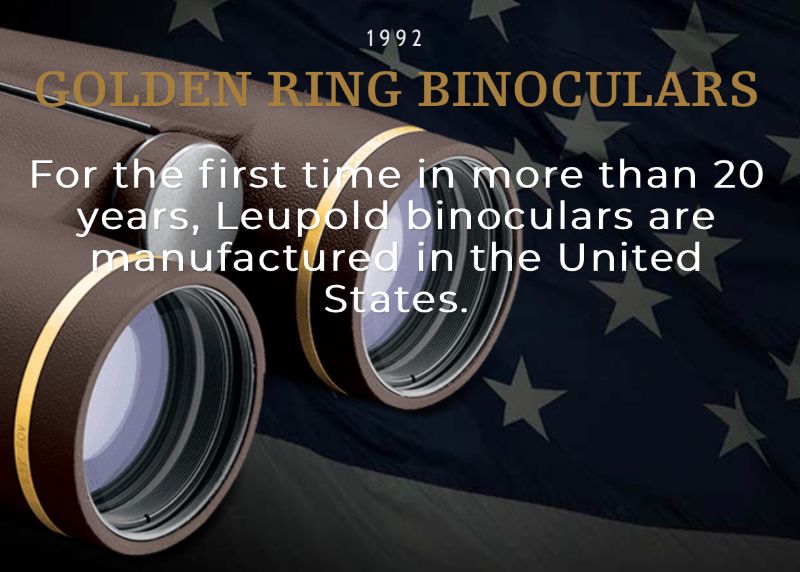 We contacted Leupold to inquire about the manufacturing location of their other items. Here is the response we received:

To sum it up, Leupold makes their scopes and some other gear in the USA. The majority of their non-scope items are manufactured overseas, namely, in China.

Here are some of their most popular products and some related reading.
Popular American Made Leupold Scopes
VX-6HD Rifle Scope
FX-II Handgun 4X28 DU-PLEX Handgun Scope
VX-3HD 6.5-20X40 EFR CDS-T Fine Duplex
Popular Leupold Scopes Not Made in the USA
STD Remington 700 Long Range 15 MOA RH-LA 1-pc Silver Range Finder
SX-2 Alpine HD 20-60x60mm Angled Spotting Scope
Related Articles