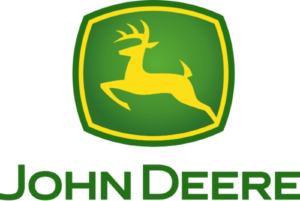 It doesn't get much more American that John Deere. The company was founded in 1837 in Grand Detour, Illinois by a man of the same name and has grown to become a household name in the heavy equipment industry. Today, they are headquartered in Moline, Illinois and have more than 74,000 employees across the organization. They produce equipment and machinery for all types of sectors: agriculture, construction, forestry, home lawn care, and more. In 2019, John Deere ranked 87th on the Fortune 500 list of America's biggest corporations by annual revenue. That's certainly a lot of growth over 180+ years. They say "Nothing Runs Like a Deere," but do they still manufacture all their machinery in the USA supporting the American workforce? We dug in to find out. Our verdict is below.
Verdict: Are John Deere Tractors Made in the USA?
Unfortunately, only some John Deere tractors and other machinery are made in the USA. They have 15 main manufacturing facilities in the USA and 17 factories in other countries. However, they do continue to manufacture a large majority of their tractors (like the 7R, 8R, and 9R series) in Waterloo, Iowa and Grovetown, Georgia.
This news is a tough pill to swallow, especially for larger farming equipment that is the backbone of the American workforce. However, we do like that their compact tractors continue to be made primarily in America. John Deere is a huge public company now with sales all over the world, so the desire to have facilities closer to some of their main foreign markets makes sense. They also support over 30,000 American jobs in their workforce – slightly under half of their total employee count.
To find out where a specific model is made, you'll have to call their customer service line at 1-800-356-9033. We tested it out and the staff is very knowledgeable. Unfortunately, they don't list manufacturing locations on the equipment model pages of their site. Below is a breakdown of John Deere's American and international facilities, including the location of each and what they produce.
American John Deere Factory Locations
East Moline, Illinois – Large combine harvesters
Moline, Illinois – Hydraulic cylinders and planting equipment
Grovetown, Georgia – Small commercial and agricultural tractors
Ankeny, Iowa – Cotton harvesters, sprayers, tillage equipment
Davenport, Iowa – Articulated dump trucks, motor graders, wheel loaders, wheeled forestry equipment
Dubuque, Iowa – Backhoes, crawlers, skid-steer loaders, tracked forestry equipment
Ottumwa, Iowa – Hay and forage equipment
Waterloo, Iowa – Tractors, assembly operations, drivetrain operations, foundry operations, service parts operations (they have two factories in Waterloo, the second one makes power systems and engines)
Coffeyville, Kansas – Planetaries, pump drives, transmissions
Thibodaux, Louisiana – Cane harvesting equipment and scrapers
Fuquay Varina, North Carolina – Golf equipment and mowing
Valley City, North Dakota – Planting equipment
Greeneville, Tennessee – Lawn care equipment
Horicon, Wisconsin – Lawn care equipment
International John Deere Factory Locations
Brazil (3 factories) – Tractors and harvesters
Granadero Baigorria, Santa Fe, Argentina – Tractors and combine harvesters
Joensuu, Finland – Forwarders and wheeled harvesters
Fleury-les-Aubrais, France – Power systems
Mannheim, Germany – 6000 series tractors
Zweibrücken, Germany – Harvesting equipment
India (4 factories) – 5000 series tractors and harvesters
Monterrey, Mexico – Tractors and construction equipment
Torreon, Mexico – 6- and 4-cylinder engines, heavy-duty axles
Horst, The Netherlands – Agricultural sprayers
Related Articles