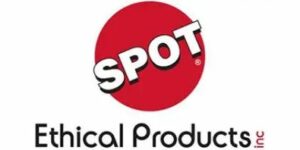 Ethical Products, Inc., was established by Joe Zelinger in 1952 as an importer of pet accessories. Today the company, based in Bloomfield, New Jersey, focuses on providing dog and cat toys, dishes, and waste management products under the SPOT brand. Ethical Products also has separate divisions for marketing dog apparel and natural dog chews.
According to the company's website, the name Ethical Products was selected because of its mission to be ethical in all interactions with customers, suppliers, employees, vendors, pets, and the environment. The company uses recycled fill in its toys and beds. Ethical Products says it never tests any of its products on animals in a harmful manner to those animals.
In 2008, Ethical Pets introduced the first stuffing-free dog toy line to the market under the name Skinneeez. Over the years the company has won new product awards at the Global Pet Exposition Show. Its brands also have been cited as leaders in the industry by Pet Age magazine.
In 2010, Ethical Pets converted its Bloomfield facility to 100% solar power.
Sounds great, right? But are Ethical Pet Toys made in the USA? We've dug in, see our verdict below.
Verdict: Are Ethical Pet Products Made in the USA?
No, Ethical Pet Products are not made in the USA. Although the corporate offices and distribution center are located in Bloomfield, New Jersey, Ethical Pets products are manufactured in China, according to an email from a company representative.
Here is a screenshot from one of our wonderful researchers confirming they are made in China.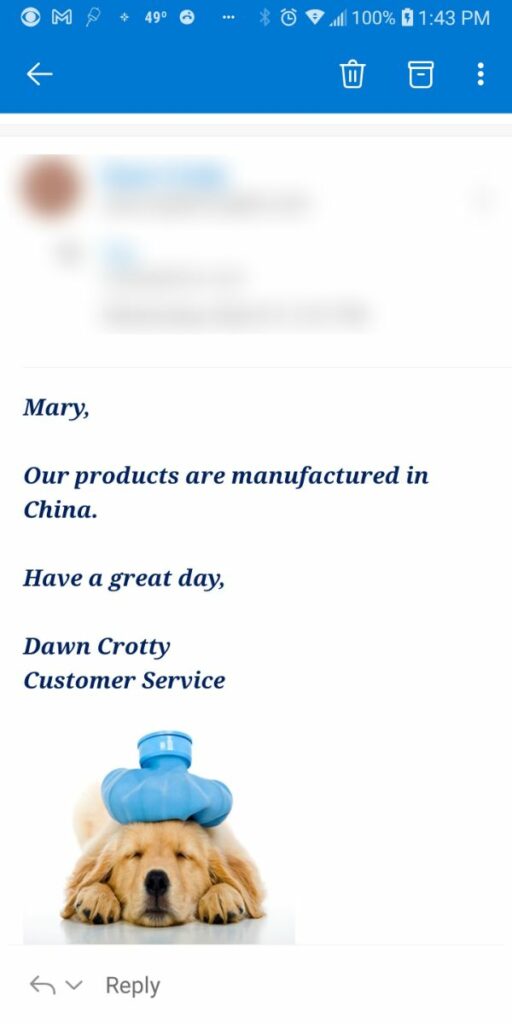 The company's website does say all its products are produced in factories that adhere to ethical guidelines as far as working conditions, wages, and employee housing. But…ethical? I don't think so.
If they really wanted to be ethical with pets, they would manufacture safer products in the USA. If they really wanted to be ethical with the environment, they would reduce their carbon footprint by sourcing and manufacturing their pet products locally. But no, they chose the cheap route and manufacture with China, just like so many other big corporations these days to cut costs.
What's worse is that there is zero indication of the country of origin on their website product pages. Of course, you can see it on the packaging when you're shopping at your local pet supply store, but so many folks are shopping online these days that it would be nice if an "ethical" company like them would be more transparent.
Anyways, there are better options for pet products, which I've linked below.
Popular American Made Ethical Pet Products
Popular Ethical Pet Products Not Made in the USA
Skinneeez Dog Toy – China
Play Strong "S" Bone Dog Toy – China
Interactive Seek-A-Treat Shuffle Bone Toy Puzzle – China
Sponge Soccer Balls Cat Toy – China
Related Articles