Fido deserves the best! That means quality toys, preferably made in the USA. We researched the Kong Toy brand to find out more about their manufacturing practices.
The founder of Kong was inspired by, you guessed it, his dog! There's nothing like a power chewer to make you realize that those "normal" dog toys just don't cut it. One day, in 1976, he tossed out a piece of his VW Bus' suspension…it was bouncy and shaped like a snowman. His dog went nuts and his company started from there.
Today, Kong has headquarters all over the world, from the US to Germany. They offer all kinds of toys and treats in addition to the classic rubber snowman that started it all. We'd like to know where they base their manufacturing of their products. Let the investigation begin.
Verdict: Are Kong Toys Made in the USA?
The majority of Kong Toys are made in China, with some exceptions that are manufactured in the US (although, many are made with globally sourced materials).
Through a basic Google search of this inquiry, you'll receive all sorts of contrasting information. "Kong toys are made in the US"… "Kong toys are made in Colorado" … it's confusing, to say the least.
We had to dig a bit deeper to find out more. Combing through their limited website, it's difficult to locate any information on manufacturing locations. Instead, we reached out to their customer support team to ask a direct question. This is the response we received:
Per the information from customer support, most of the Kong toy product selection is manufactured in China. The exceptions are their natural rubber products and all dog treats. The Kong classic bouncer is made of natural rubber and manufactured in the US, although uses imported materials (clearly stated on the label).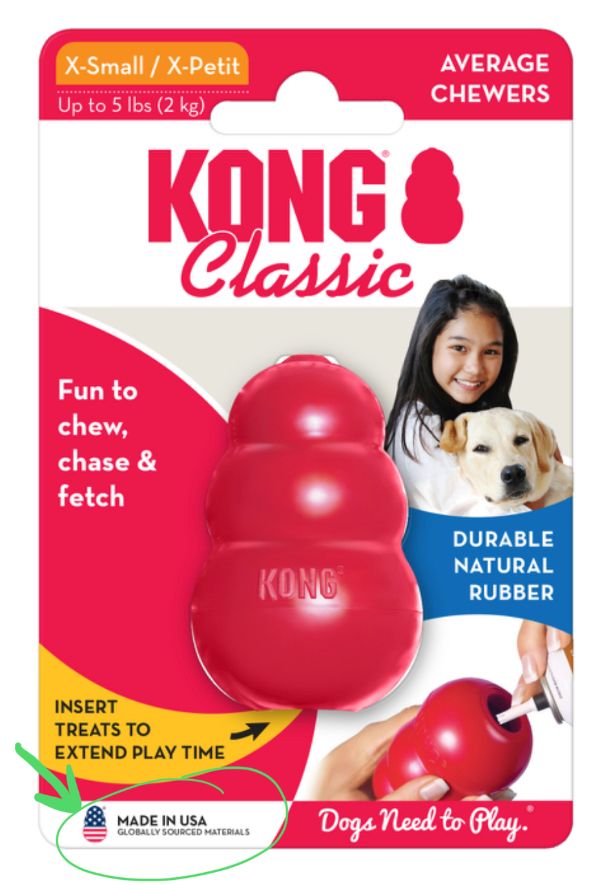 Taking a look at their website, you can scroll through the products they offer. Every single one of their edible items reports that it is made in the USA, as stated by the customer service rep we spoke to.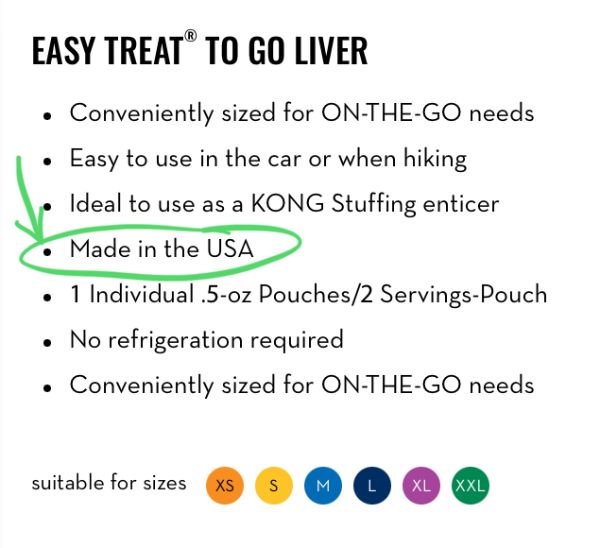 The findings are simple: Kong toys are made in China, but a few are made in the US. Bottom line, if you're shopping for US made Kong items, opt for their natural rubber toys or edible treats.
Popular American Made Kong Toys
Kong Classic
Kong Senior
Easy Treat Liver
Popular Kong Toys Not Made in the USA
Corestrength Bamboo Bone
Airdog Fetch Stick with Rope
Beezles Tug
Related Articles