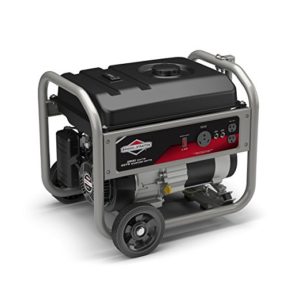 Since 1908, Briggs & Stratton has been a leader in the power industry, developing and implementing innovative technology to revolutionize home power. Their business began over 110 years ago, with a partnership between Stephen F. Briggs and Harold M. Stratton. Originally, Briggs served as the inventor, while Stratton provided financial backing.
Headquartered in Milwaukee, Wisconsin, Briggs & Stratton is now one of the largest distributors of portable generators in North America. In addition to generators, they specialize in lawnmowers, pressure washers, snowblowers, and other engine-powered tools.
As pioneers in engine technology, Briggs & Stratton offers machines supported by a rich history, considerable power, and durable construction. But are their generators still made in the USA? We did the research to find out. Our verdict is below.
Verdict: Are Briggs and Stratton Generators Made in the USA?
Only some Briggs and Stratton standby home generators are assembled in the USA with domestic and imported parts. Other products, namely their portable generators, are made overseas.
In addition to their U.S. facilities, Briggs and Stratton has production in these countries:
Australia
Brazil
Canada
China
Mexico
The Netherlands
Their U.S. facilities are in:
Auburn, Alabama
McDonough, Georgia
Munnsville, New York
Murray, Kentucky
Poplar Bluff, Missouri
Statesboro, Georgia
Wauwatosa, Wisconsin (headquarters)
It's encouraging that Briggs and Stratton is still assembling their home backup generators (the ones that kick on in the event of a power outage) in their Wisconsin and Alabama factories. However, we are a bit disappointed that their portable generators aren't made here too since they have such a large manufacturing footprint for their other generator models in the USA.
Despite that split, Briggs and Stratton seems to be doubling down on their American manufacturing efforts and supporting American workers by bringing back more jobs from overseas and expanding their facilities to produce and assemble more standby generator engines.
In 2017, they announced that they were moving production of V-Twin Vanguard engines from Japan to their plants in Statesboro, Georgia and Auburn, Alabama. Then in 2021, they announced plans for more expansion in the Auburn plant.
If you're searching and wondering which models are assembled in the USA, those are clearly marked on their product pages in the Features section.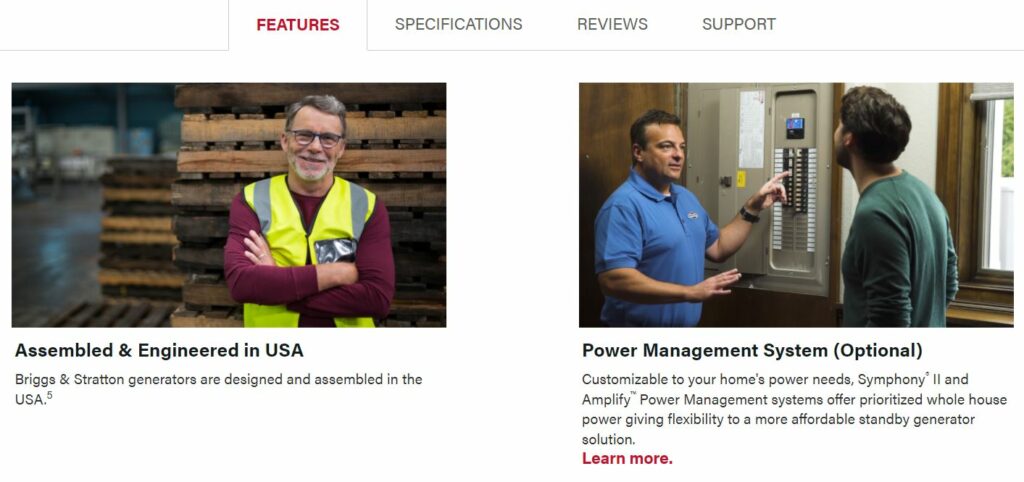 While we like that transparency, Briggs and Stratton is being a bit sneaky on their FAQ page about the country of origin for all of their products. They have an FAQ answering "Where are Briggs & Stratton Standby Generators Made?", but no similar FAQs for their other products that are made internationally.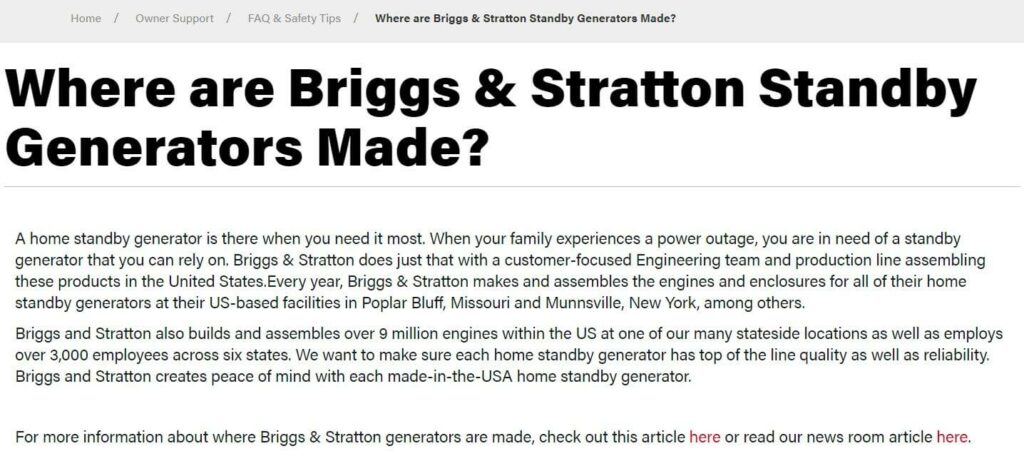 It seems like we'll just have to wait and see if they bring portable generator production back to the states.
Popular American Made Briggs and Stratton Generators
PowerProtect Standby Generators*
PowerProtect DX Standby Generators*
*Only assembled in the USA with domestic and global materials
Popular Briggs and Stratton Generators Not Made in the USA
All basic portable generators
PowerSmart Series Generators
Inverter Generators with CO Guard
Related Articles