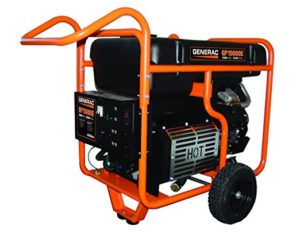 Robert Kern founded Generac in 1959 in Wales, Wisconsin. Although the company started with only five employees, it now encompasses a range of other well-known power engine companies worldwide, including Motortech, Selmec, DR Power Equipment, Powermate, and Pramac.
In 1989, Generac became the first company to offer affordable home standby generators. Along with this milestone, they also released the first engine designed for generator use. Today, they own the broadest array of power products of all manufacturers. Their range includes portable, residential, commercial, and industrial generators.
Generac sets itself apart from other companies through its commitment to sustainability. They focus on developing manufacturing procedures that reduce environmental impact. They aim to minimize the number of materials used and emissions produced.
In 2019, Generac celebrated 60 years of success and now looks forward to serving its customers with all of their future power needs. Today, they are the #1 manufacturer of home backup generators. But are they still made in the USA? We dug in to find out. Our verdict is below.
Verdict: Are Generac Generators Made in the USA?
Only some Generac portable generators are assembled in the USA. Many of their parts and engines (and sometimes the entire generator) are made in China and other countries.
Getting more specific on parts, the Generac G-FORCE and OHVI engines are "designed and manufactured" at their Wisconsin facility, but not all parts are sourced locally, as you can see from the screenshot on their product detail page below. The Generac OHV engines are not made or assembled in the USA.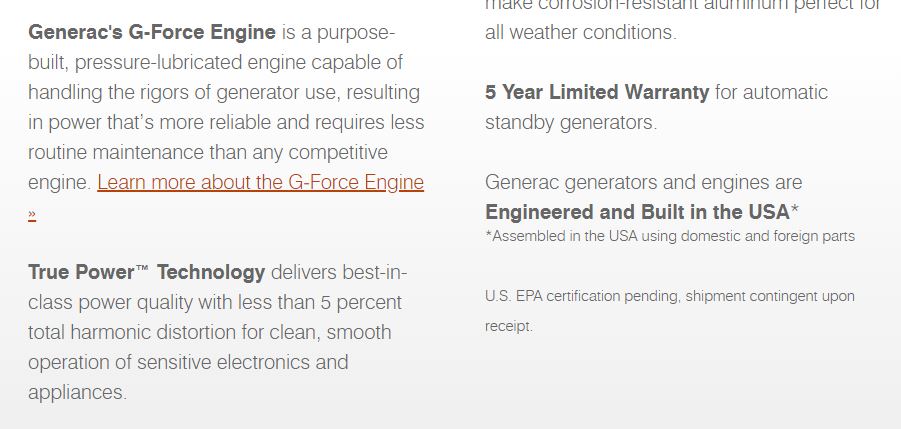 The worse news is that most Generac portable generators contain the OHV engine, so there are virtually none that are made in the USA. The G-FORCE engines are mostly in their home backup power units. If you're having trouble locating the engine type on the product page, just click the link to the spec sheet and you should see it there, like the one shown below (OHV engine model on the left side).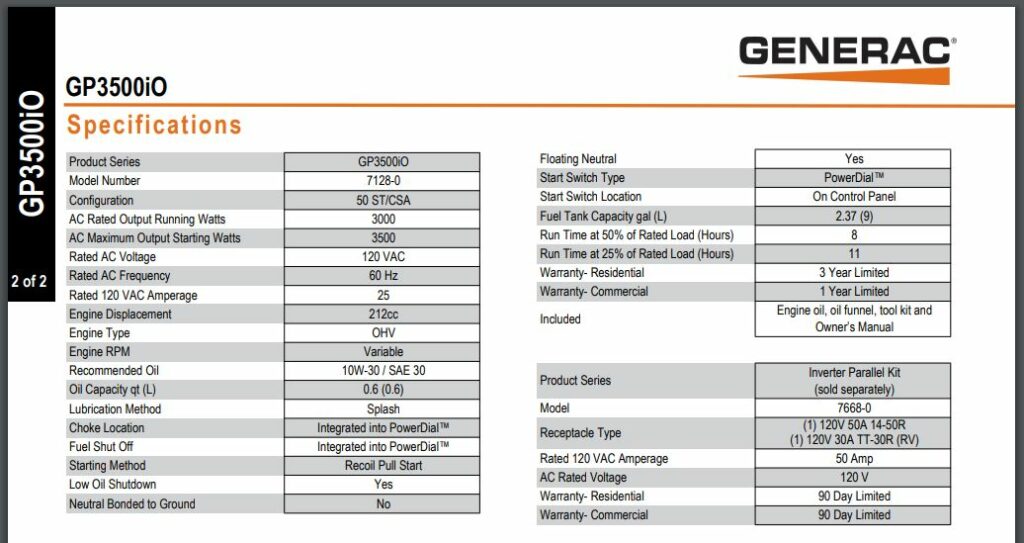 Generac also sells other large power appliances for homeowners. Looking into their popular pressure washers, those are not made in the USA either.
While we appreciate their (slight) transparency on the website (we called to confirm too), it's sad that more and more power systems companies like Generac are moving their production overseas these days. Champion is another example that we dug into, which you'll find the link to below. There are only a few remaining portable generator companies that have a lot of their assembly and production in the states.
Popular American Made Generac Generators
Guardian Home Backup Generators*
PowerPact Home Backup Generators*
EcoGen Home Backup Generators*
*Only assembled in the USA using domestic and foreign parts
Popular Generac Generators Not Made in the USA
iQ3500
GP2200i
GP2500i
GP3500iO
GP3600 49ST/CSA
GP6500 COsense
GP3250
XT8000EFI
Related Articles