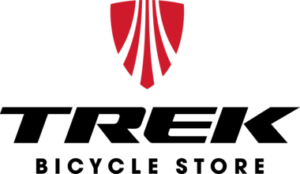 Founded in 1975 by Richard Burke and Bevil Hogg, Trek is a staple in the bicycle industry – they are the largest U.S. bicycle company. Those two started it all in Waterloo, Wisconsin, which is where the company is still headquartered today. Since then, Trek has absolutely exploded, selling nearly 1.6 million bicycles annually nowadays. They have also brought a number of brands under their roof over the years. Bike brands like Gary Fisher, LeMond Racing Cycles, Klein, Bontrager, Diamant Bikes, and Electra Bicycle Company are all part of the Trek family now. With all this growth since the 1970s, is Trek still true to its American manufacturing roots and producing their bikes here? We did the research to find out – our verdict is below.
Verdict: Are Trek Bikes Made in the USA?
Unfortunately, there are no more Trek bikes that are fully made in the USA. They used to produce a small number of bikes in their U.S. facilities in Waterloo and Whitewater, Wisconsin (about 20,000 bikes per year), but that came to a halt in December 2017, according to a source we have inside the Trek engineering team.
Trek's last remaining American made bikes was their carbon fiber collection, where they used to get carbon fiber from Salt Lake City and make the molds in their main facility in Waterloo, Wisconsin. Now those high end carbon framesets are produced in Asia, and shipped to Wisconsin for painting and assembly. Most other models are manufactured in countries like the Netherlands, Germany, and China. This also holds true for most of their subsidiary brands like Gary Fisher and LeMond Racing Cycles. Gary Fisher has not been produced in the U.S. since about 2014 and LeMond Racing Cycles has not been American made since 2010.
Unfortunately, this move overseas is a pretty common trend in the bicycle industry. Ever since Schwinn went to China in the 1980s, other major manufacturers have followed suit. If you want to find American made bicycle makers, you really have to look small at the boutique shops.
Popular American Made Trek Bikes
Popular Trek Bikes Not Made in the USA
Mountain bikes
Road bikes
Steel frame bikes
Carbon fiber frame bikes
American Made Alternatives to Trek Bikes
Related Articles