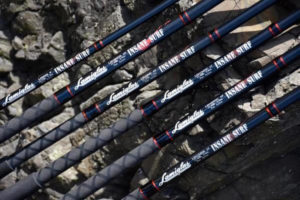 Lamiglas, Inc. has been in the fishing business since 1949. They are a family-owned and operated company based solely out of the United States, although their products can be found worldwide. They produce equipment and gear for all types of fishing, specially designed for various species and water types.
For over 70 years, Lamiglas has paved their way as a significant player in the fishing rod industry. Their designs have been consistently effective and innovative. Although they began as a manufacturer of top-quality fiberglass blanks, they quickly expanded their line into rods.
Lamiglas is known for designing fishing rods that are tailored to specific techniques. They use a variety of materials, choosing the best for each design, from graphite to fiberglass, or a composite of the two. Because of this, Lamiglas has always been on top of the fishing industry through development that is rapid in response.
The company began with an 11′ fiberglass surf blank that soon took off in the market. They have since specialized in 1-piece blanks, producing models for saltwater, freshwater, and fly fishing.
Today, their Boeing engineers continue to produce blank designs, building products that have never been seen before. This focus on innovation has led to some amazing changes in the industry, and, unlike many manufacturers, they're not afraid to take risks and try new things. For this reason, Lamiglas is often emulated by companies all over the world. Are they still made in the USA though? We dug in to find out. Our verdict is below.
Verdict: Are Lamiglas Rods Made in the USA?
Only some Lamiglas fishing rods are made in the USA. Ten of their most popular models are manufactured in their Woodland, Washington facility and the rest are produced overseas.
While it's certainly disappointing that Lamiglas doesn't make all of their fishing rods in the USA, we are encouraged that some of their best-selling rods are made here (listed below).
If you're shopping on their website, you can see their American made products clearly marked in the product description, which should be obvious on the product or packaging if you're shopping in-store as well.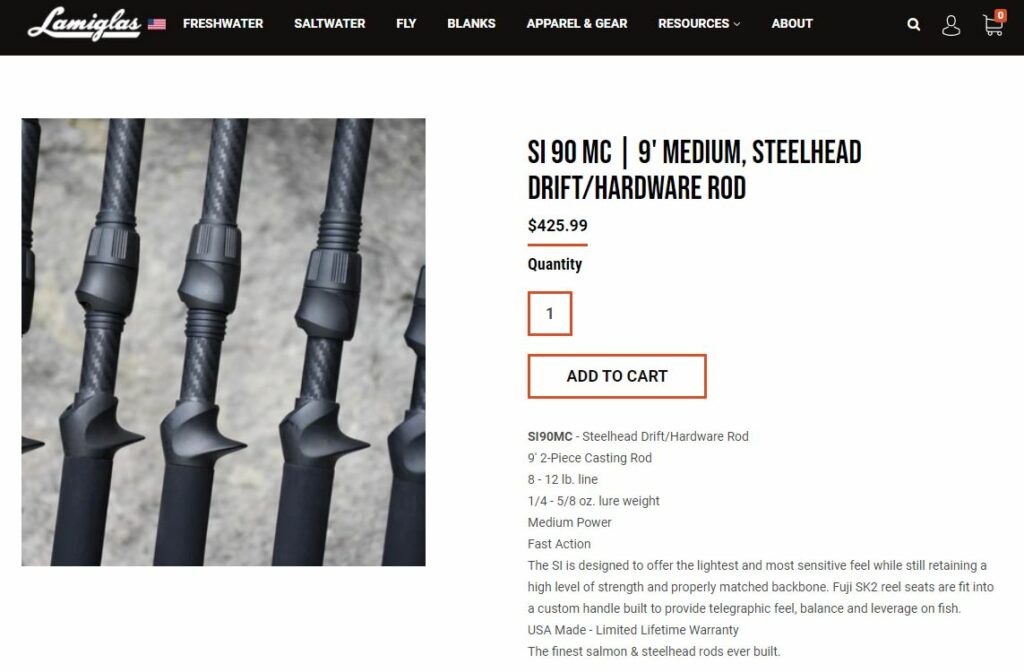 Lamiglas markets themselves as the "USA Fishing Company" (you can see that phrasing in big, bold letters on their homepage), so it's a little disappointing that not all their rods are made in America (you could argue that messaging is a bit deceiving). Anyways, here are the Lamiglas products that are made in the USA and some popular rods that are not. Lamiglas made our list of recommendations for the best fishing rods (link below), and we've also included some links to a few related fishing research articles we've published.
Popular American Made Lamiglas Rods
The Closer Centerpin
G1000 Pro
G1000 Pro Fly
GSB
Infinity Series
SI Series
SuperSurf 2G Pro
Tri-Flex
XCC (Kwik) Series
XCC Bait & Troll
Popular Lamiglas Rods Not Made in the USA
The Assassin Series Freshwater Rods
Walleye Freshwater Rods
XP Bass Series Rods
Black Inshore Rods*
Bluewater Rods
Big Fish Offshore (BFC) Rods
Insane Saltwater Rods
Redline Series Rods
X-11 Fly Series Rods
*Only "designed and engineered" in the USA
Related Articles