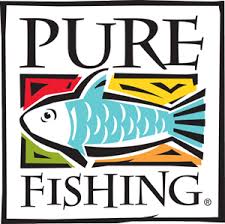 Pure Fishing is a huge multi-brand conglomerate of several popular fishing tackle brands like Berkley, Fenwick, Pflueger, Penn, Shakespeare, Ugly Stik, Stren, and several others (full list below). They have roots all the way back to 1874 and are now headquartered in Columbia, South Carolina. They've grown organically with their own brands and through acquisition over their long history, most recently buying Van Staal and Fin-Nor in 2020. Pure Fishing has also been through their fair share of acquisitions over the years. They were owned by a company called Jarden that sold to Newell Brands in in 2015 and then Newell Brands subsequently sold Pure Fishing in 2018 to their current owner, Sycamore Partners (a private equity group). So, with all those brands and all those acquisitions, are Pure Fishing brands made in the USA? We break it all down for each of their tackle brands below.
Verdict: Which Pure Fishing Tackle Brands Are Made in the USA?
Only some Pure Fishing tackle brands are made in the USA. This isn't a huge surprise since they have such a wide variety of tackle brands and all of them are not U.S.-based.
Below is a breakdown for each of their major product lines.
Abu Garcia: Originally named AB Urfabriken, Abu Garcia is a Swedish brand, many of their reels and other tackle are still made in Sweden.
Berkley: This company originated in Iowa in 1937. Some of their fishing lines are made in the USA (only a few of the Trilene brand). Tough to find Powerbait and other tackle made domestically.
Chub: This company is based in the UK and focuses on Carp fishing products.
Fenwick: Very popular fishing rods, unfortunately most are made in Taiwan.
Fin-Nor: A popular fishing reels brand recently acquired by Pure Fishing. However, not many of their reels are made here.
Greys: This company is based in the UK and makes a lot of fly fishing gear.
Hardy: Also an English company that focuses on fly fishing tackle.
Hodgman: Makes popular waders, unfortunately they are not made in the USA (confirmed with the Hodgman team).
JRC: Carp fishing tackle and accessories, based in the United Kingdom.
Mitchell: Famous for their spinning reels, based in Marignier, France.
Penn: Only a few reels made in the USA, most are made overseas. Full article on Penn reels here.
Pflueger: Fly fishing and spinning tackle, most is not made in the USA.
Sebile: French owned fishing tackle company.
Shakespeare: Founded in Michigan, popular option for kids fishing tackle. Unfortunately not much tackle made here anymore and has had recall issues.
SpiderWire: Popular braided fishing line with lots of made in the USA options. I recommend the Ultracast Fluoro-Braid Superline.
Stren: Well known fishing line company, lots of made in the USA options.
Ugly Stik: Nope, most of these popular fishing rods are made overseas now.
Van Staal: Reels mostly for saltwater anglers. Some components sourced from China, but does some manufacturing in Tulsa, Oklahoma. Tread carefully.
For more recommendations on American made fishing tackle, check out our research below. Also make sure to watch our YouTube video on American made fishing gear.
Related Articles