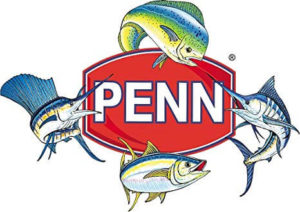 Penn is a staple in the fishing tackle industry. They were founded in 1932 by Otto Henze in Philadelphia, where he made the first two reel designs (F and K) while working for a bigger fishing reel manufacturer at the time. 1936 was really when the company started to take off though – the year they introduced the iconic Senator reel, which is responsible for many historic records in landing challenging big game fish. They've gone through a couple of acquisitions during their history, the latest one in 2007 when they were acquired by K2 Sports. Today, they are headquartered in Spirit Lake, Iowa and manufacture over 220 different reel models. But how many of those models are still manufactured in the USA? We dug in to find out.
Verdict: Are Penn Reels Made in the USA?
Penn only makes a few of their reel styles in the U.S. – their Senator and International series being the most popular. Everything else is manufactured overseas. Those two styles make up only a small fraction of the total reels produced by Penn every year.
For their American made products, Penn mostly operates out of their Philadelphia plant, which is one of their few remaining U.S. facilities. Their American factory footprint has shrunk over the last few decades as cost pressures have forced them to go international and shut down plants across Pennsylvania.
Luckily, American made Penn reels are pretty easy to spot. Those made domestically have "Made in the USA" stamped right on the box, and their overseas products don't have any confusing language on them – most just state the country of origin in plain sight on the packaging.
Check out all the details below on which models are American made and some good made in the USA alternatives. Also be sure to watch our YouTube video on how to find fishing gear made in the USA.
Popular American Made Penn Reels
Popular Penn Reels Not Made in the USA
Jig Master
Power Stick
Tuna Stick
More American Made Fishing Gear