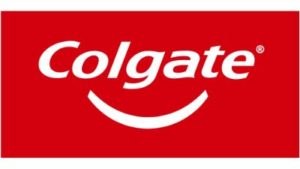 If you don't currently have a tube of Colgate toothpaste in your medicine cabinet, chances are that you did at one time. It's a massively popular toothpaste brand, and for good reason.
Colgate has been around since the 1800s. Founded by its namesake, William Colgate, the brand first started selling toothpaste in glass jars. Pure apothecary style!
Known globally for their dental care products, the Colgate-Palmolive company grosses in the multi-billions in net sales.
Surprisingly eccentric for a mega-corporation, Colgate markets toothpastes that are unexpected. Like those containing hemp seed oil, cannabidiol, vegan formulas, and a recyclable toothpaste tube!
It's not all about the money for Colgate, either. They have billions of it, afterall. Colgate openly shares their technology for the recyclable tube, because, as they state, "this project isn't about us, it's about something bigger."
Now, let's continue learning about the brand and find out where they manufacture their products.
Verdict: Is Colgate Toothpaste Made in the USA?
Colgate toothpaste is made in both the US and Mexico. 
We chatted with customer service through their website to answer our questions. The rep was quick and thorough in response. In other words, he knew his stuff.
All American: Hello 🙂 I'd like to know where your toothpaste is made? Are any made in the US?
Colgate: Hello. Thank you for contacting Colgate Palmolive. We would love to assist you today with your inquiry. Our toothpastes are made in the US and Mexico. There are two ways to know which location the toothpaste you have is from.
Colgate: First on the packaging if it's made outside the US it will state on the box "Made in Mexico" If it only says Distributed in the US than it is made in the US.
Colgate: Second the lot code. The lot code is stamped on the flap of the box (Example 0127US3666C)
Colgate: The US in the middle of the code means it was made in the US
Colgate: If you see a MX that would mean Mexico.
Colgate: Is there anything else we can assist you with today ?
AA: That's awesome! Thank you for that thorough response! As far as ingredient sourcing goes – do you know where most ingredients come from?
Colgate: We would not be able to disclose in sourcing we do apologize for the inconvenience.
Is there a specific reasoning you are searching for?
Looks like it's very easy to find out if your Colgate toothpaste is made in one of two locations, the US or Mexico. But that information is only available on the box, not the toothpaste tube. So, be sure to check the packaging before tossing it in the recycling.
Here's a snippet of what those origin labels look like on the box: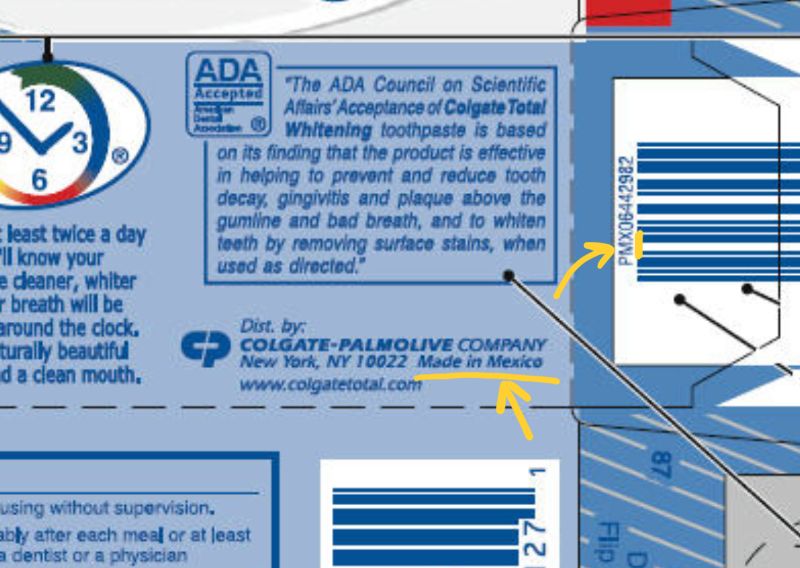 The manufacturing location is easy enough to find, but as seen in the chat conversation, Colgate isn't willing to discuss its ingredient sourcing. 
Keep in mind, you may see one product that is manufactured in the USA, but that it is always susceptible to change. Colgate is a large company, and it's not uncommon for manufacturers to rotate based on tariffs and supply chain. Let the box labels guide your way, and you'll be golden.
Popular American Made Colgate Products
Colgate Optic White Advanced Teeth Whitening Toothpaste
Colgate Charcoal Teeth Whitening Toothpaste
Colgate Max Fresh with Whitening Toothpaste with Mini Breath Strips
Popular Colgate Products Not Made in the USA
Colgate Total Whitening Toothpaste
Colgate Cavity Protection Toothpaste with Fluoride
Colgate Baking Soda and Peroxide Toothpaste
Related Articles