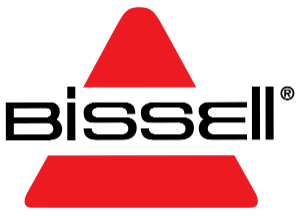 Do you know who America's first female CEO was? The answer is Anna Bissell of Bissell Vacuums. Her husband and then-CEO, Melville Bissell, died early in the company's history. Anna stepped in and not only made history, but made the Bissell company a roaring success.
Melville invented his first vacuum in 1876. After everyone and everybody wanted in on the revolutionary new house cleaner, the Bissell Vacuum company was born. When Anna took over, she expanded marketing to Europe and even gained Queen Victoria as a customer.
Bissell has spent nearly 150 years making cleaners and vacuums. Still today, they are a family-owned business. Growing from their customer base came a passion for pets. The company founded the Bissell Pet Foundation to rescue homeless pets. According to their website, they've helped save over 215,000 animals from shelters!
The company is based out of Walker, Michigan. Their revenue is nearly $1 billion annually, with over 2,500 employees. Aside from shelter pets, Bissell also sponsors a pro cycling team.
They continue to focus on cleaning products like vacuums, steamers, sweepers, and more. Let's open up the filter on Bissell and find out where they manufacture those vacuums today.
Verdict: Are Bissell Vacuums Made in the USA?
No, Bissell vacuums are not made in the USA. They are manufactured in the Netherlands, Amsterdam.
In the 1800s, when the company began, their cleaners were made right out of their home base in …. As the company grew and the shift to manufacturing abroad took place, Bissell rode that train overseas. Unfortunately, they haven't returned stateside.
We couldn't find any blatant information while searching the website. Though their About page featured a nice snippet of Bissell's history, there weren't any details on manufacturing practices. To quickly swipe the dust away, we began a chat with their customer service.
Here is that conversation: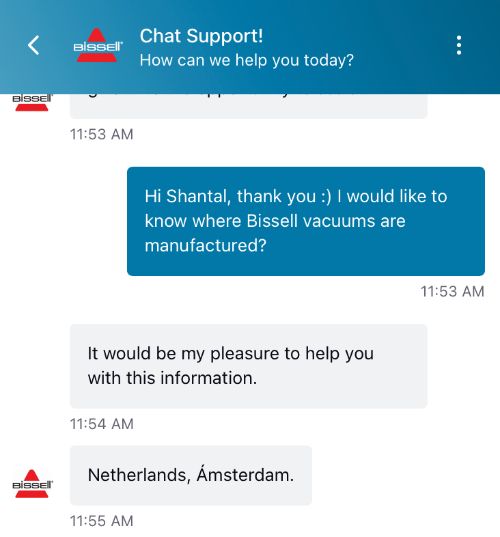 Although it wasn't surprising that their products were made abroad, we were still curious if anything at all was made in the USA. We also wanted to know why the company operated out of the Netherlands of all places. We didn't exactly get the answers we wanted from that: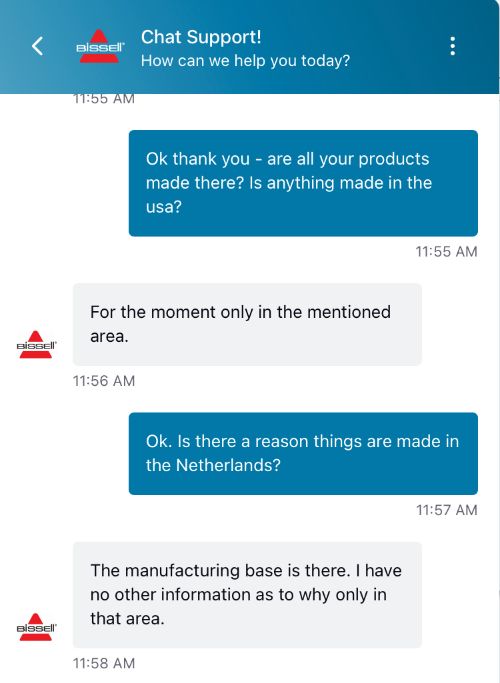 So, from Bissell, it's a big ol' shrug. At least we know that none of their products are made here in the USA. There does seem to be some impressive innovation coming from the Dutch in the field of vacuumery. But for now, there aren't many great options for American made vacuums. We'll keep searching.
Popular American Made Bissell Vacuums
Popular Bissell Vacuums Not Made in the USA
CrossWave Hard Floor Expert 3831
Bissell TurboClean Hard Floors Cleaner
Revolution HydroSteam Pet 34249
Related Articles