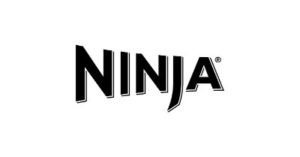 Ninja Kitchen products are very popular, especially their blenders. In fact, many users substitute the word "blender" for "ninja" without question.
Ninja Kitchen brand is a subsidiary of SharkNinja Operating LLC, makers of all sorts of appliances like vacuums and other household electronics. The company was founded in 1994 in Montreal, Canada, but now resides in Needham, Massachusetts.
A few brand names probably come to mind when you think of vacuums. Guarantee that Shark is one of them. Under the ownership of SharkNinja are Shark Cleaning products and Ninja Kitchen products. Starting with the upright vacuum in their early years, SharkNinja evolved to offer kitchen appliances by 2014.
Specifically, the Ninja Kitchen label includes all goods made by SharkNinja that are intended for the kitchen. This covers blenders, air fryers, cookers, cutlery, and more.
You've seen the infomercials and heard the testimonies; whether it is Shark or Ninja, the name has gotten around. Today, the larger brand is worth multi-billions. Now, we want to know, where are they manufacturing their kitchen appliances? We did the research to find out. Our verdict is below.
Verdict: Are Ninja Kitchen Products Made in the USA?
No, Ninja Kitchen Products are not made in the USA. They manufacture their products in China.
It doesn't come as much of a surprise that a company built on infomercials and cheesy marketing outsources its manufacturing.
As expected, this information was not easy to find. Clearly, making your products in China is not a good selling point. Brands that use this process tend to sweep it under the rug…then slide some furniture on top of it.
The Ninja Kitchen website was a dead end. The About page simply stated that Ninja was headquartered in Massachusetts and featured a headshot of their CEO and infomercial star. The SharkNinja FAQs proved empty as well. It's very likely that our question would qualify as an FAQ, but why go through the trouble of answering that if it's just going to lose you sales?
Finally, we found our answer on…Facebook. It's not a standard find, but unfortunately, it was the only place the information was posted directly from the company. Although Ninja Kitchen did answer the question, it was posed years ago.

Though it is clear and likely hasn't changed since then, trusting ten-year-old information is a risk. So, we reached out to the brand directly to verify what we learned.
All American: Hello, I was calling to ask where your products are manufactured? Is anything made in the USA?
Ninja: Oh, no, our products are made in China.
AA: Ok, so there isn't anything made in the USA or North America?
N: No, sorry. Everything is made in China.
Turns out, big companies like to keep things the same…especially when it comes to cheap manufacturing.
SharkNinja definitely goes for a vibe. The high energy, top predator, turbo-speed vibe. That's all good, but the one we prefer would be made in the USA.
Popular American Made Ninja Kitchen Products
Popular Ninja Kitchen Products Not Made in the USA
Ninja Woodfire Pro Outdoor Grill with Built-in Thermometer and Premium Package
Ninja Professional Plus Kitchen System with Auto-IQ
Ninja 12-in-1 Double Oven with FlexDoor
Related Articles