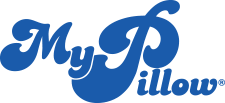 From a troubled past can come great success. This can be seen in the history of the MyPillow company and its founder, Mike Lindell. Not only can you buy his popular pillows from the website, but you can also purchase his autobiography "What Are the Odds? From Crack Addict to CEO."
In 2004, Mike beat those odds, developed his pillow concept, and got his big start at a local Home and Garden show. He hopped around the nation from there, selling his pillows at trade shows. As the demand for the MyPillow increased, Mike took out ads, made infomercials, and even starred in a documentary about his success story. 
One thing is for sure about MyPillow – it's more than just a comfy sleeping aid. MyPillow is a story. An American story about a person with a dream. So much about the business revolves around its founder and his journey. Customers don't just enjoy the pillows, they enjoy believing in the brand.
Today, the company has 15 stores, over 1600 employees, and has sold millions of pillows. Let's put this story to rest and find out the most crucial detail – where are MyPillow products made?
Verdict: Is MyPillow Made in the USA?
Yes and no. MyPillow offers items made in both the USA and abroad in countries like Cambodia and Pakistan.
When you visit the website, it's a bit of a kaleidoscope of colors, products, and deals. But, make your way to a product page, and you'll easily find manufacturing information for each item. The following information is from the Classic/Premium MyPillow:

Thankfully, the MyPillow website makes it very easy to search for US made items! Simply enter "Made in USA" in the search bar, and you'll be presented with two pages of products. It's not a perfect search, as some items that come up are made abroad, but with US materials. So, if you use this method, be sure to double-check the details.
The following information is from the Platform Bed Foundation, which is not only made in the US, it is constructed with US-sourced wood:

For products not made in the USA, some reveal the country of origin (like the Bath Mats that are made in Pakistan with USA cotton), and others simply state that the item is "imported" but don't offer details as to where it came from. We also found several items that didn't include any sourcing details. It's best assumed that these items are made abroad. 
The following information is from the MyPillow Percale Bed Sheet Sets: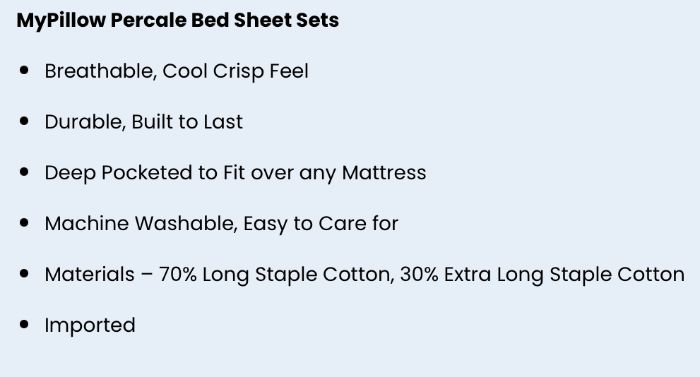 Our search of the MyPillow website found items made in various countries like Cambodia, Pakistan, and the USA.
In summary, MyPillow does offer a good selection of USA-made items. Use the website search to filter the products and double-check those details to ensure the item is made locally. 
Popular American Made My Pillow Products
Classic/Premium MyPillow
Platform Bed Foundation
MyPillow Deluxe Mattress Pad
Popular My Pillow Products Not Made in the USA
MyPillow Percale Bed Sheet Sets
Bath Mats
Women's Moccasin MySlippers
Related Articles