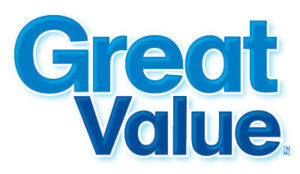 Has there ever been a store as widespread as Walmart? With over 10,500 retail locations worldwide, it's doubtful. The company is clearly doing something right…if capitalism is your jam, that is. 
Walmart opened its doors in 1962 and was created by and named after its founder, Sam Walton. Only a decade later WalMart was a national store. In 1988 the first Walmart Supercenter opened, and in 1991, the company went global when it opened its first international store in Mexico City. 
Among many name brands, Walmart stocks items under the title Great Value. It started in 1993 as a way to sell grocery items at a lower price, and today it is the store's most successful brand. Under the Great Value label, you can find food items, food packaging and storage, laundry detergent, and more. 
There are thousands of products under the Great Value line. A simple web search or visit to your local Wally World will tell you that much. But, Walmart isn't exactly known for its environmental friendliness or small-business appreciation. We'd like to know how they value the American market when it comes to sourcing products for their Great Value line. 
Verdict: Are Great Value Products Made in the USA?
Only some Great Value products are made in the USA. Walmart sources its Great Value products globally, including some suppliers in the USA.

As stated in the image above, most of the food products under the Great Value name are sourced from within the US.
On their website, you can filter a search for Great Value products. Fortunately, most product photos include an image of the back of the packaging, where all the information is located. Mostly, they state "Distributed by Walmart, Bentonville, AR" without listing a country of origin. That's because there is no legal reason to list a country of origin when it came from this country. 
According to the US Customs and Border Protection bureau, "Every article of foreign origin entering the United States must be legibly marked with the English name of the country of origin."
So, when a product does come from overseas, legally, it must be labeled as such. For example, see this Great Value Classic Alfredo Pasta Sauce, which was made in Canada: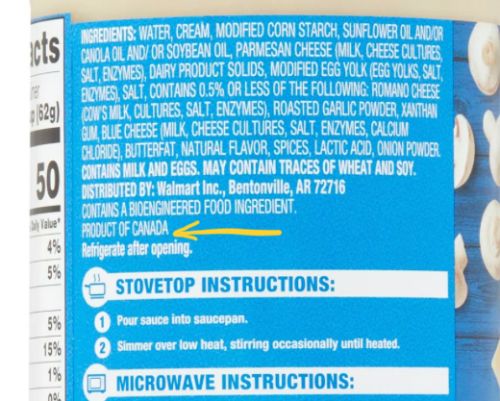 And see also this Great Value Chunk Light Tuna in Water, which is a product of Thailand: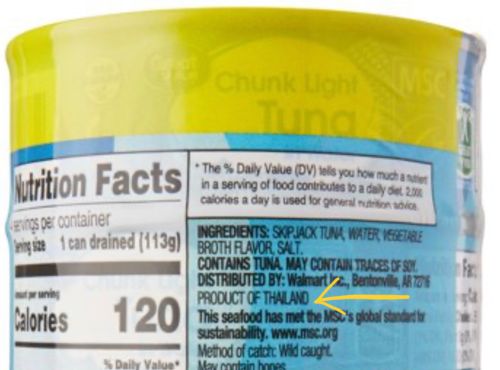 Some of those American made products even feature the handy little badge pictured below. It offers a slightly quicker information gain on where a product was made versus searching the tiny text on the back of a box.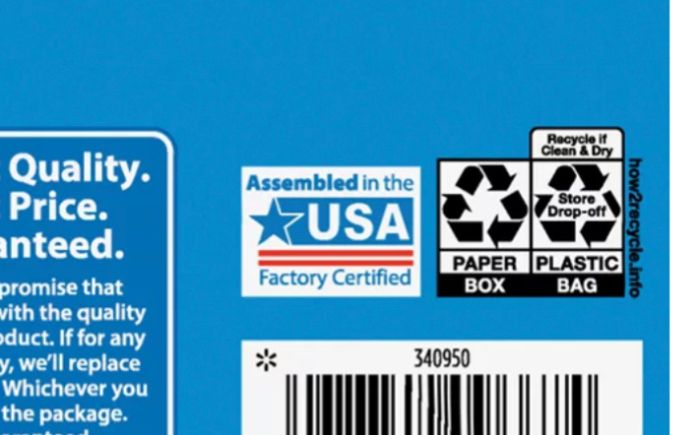 Walmart keeps its virtual doors sealed shut. What we mean by that is there is no Contact Us button on their website. Their general customer service phone line, only found through their corporate website, won't transfer you to an agent unless you have placed an order or are searching for store hours. It does make sense, as Walmart is such a massive company. With 26 million employees, can you imagine what their customer base count is? That's a lot of potential questions to field. 
There is good news for Walmart USA… the company is making an effort to invest more in American businesses, creating more jobs, less emissions, and building the US economy.

For now, check those back labels for a country of origin. If you don't see one, it's made in the good old USA.
Popular American Made Great Value Products
Great Value Chewy Granola Bars Variety Pack
Great Value Hickory Smoked Bacon
Great Value Mozzarella String Cheese Sticks
Popular Great Value Products Not Made in the USA
Great Value Classic Alfredo Pasta Sauce
Great Value Chunk Light Tuna in Water
Great Value Canned Pineapple Chunks Canned in 100% Pineapple Juice
Related Articles