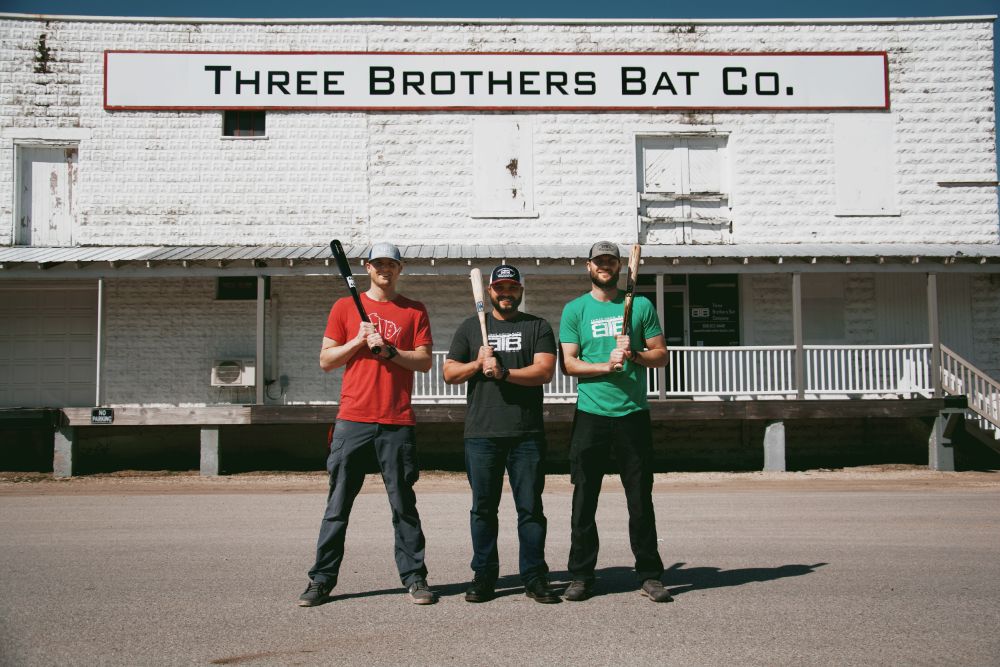 If you're interested in getting a TBB bat, be sure to use our exclusive discount code ALLAMERICAN10 for a 10% discount on your order!
Over the last couple of years, we've done our fair share of research on baseball and other sports equipment. Recently, we got introduced to a handmade bat maker out of Wisconsin that we are incredibly impressed with: Three Brothers Bats. The company was founded by the Schneider brothers (who you'll meet shortly) in 2015 and are located in West Salem, Wisconsin. After comparing their bats to the competition and hearing a little bit about their history and batmaking process, we knew these guys were special. Three Brothers Bats are made in their West Salem facility with a maniacal focus on quality, rivaling some of the biggest batmakers in the country. Over the past few months, we've had the pleasure of getting to know Tim, Dan, and the rest of the Three Brothers Bats team a lot better, so we asked them to share their story with y'all.
As you'll read, Three Brothers Bats is truly a family business, rooted in the tradition of American baseball. Our conversation with them is below! Our questions are marked with "AAO" and Three Brothers Bats responses (scribed by Dan) are marked with "TBB". We hope you enjoy their story as much as we did.
History of Three Brothers Bats
AAO: Give us a look into the history of Three Brothers Bats. How did you grow into the company you are today?
TBB: The Schneider family has always been a big baseball family. Our mom and dad (Phyllis and Robert) had all of us siblings (Amanda, Tim, Greg, Dan, Sarah – oldest to youngest) playing out in the backyard for as long as we can remember, and we started playing competitively as soon as we were able to join tee ball. That probably started around 1986 or so, a few years after Amanda was born, and to be honest we haven't really stopped since then.
Amanda, Sarah, and Greg all played some softball/baseball through high school, and Tim and Dan both played baseball in college and are still playing for an amateur league to this day. Thinking about it now – it would be interesting to see how many baseball games our parents have attended over the years. They haven't had a summer without baseball since 1986, and neither Tim nor Dan have plans to hang up the cleats any time soon. So, their summers are going to stay busy for the foreseeable future. All that to say — baseball is ingrained in us. It only seems natural that we've made it part of our working life as well, and it's been that way since 2015 when Tim bought a lathe and decided he wanted to try his hand at batmaking.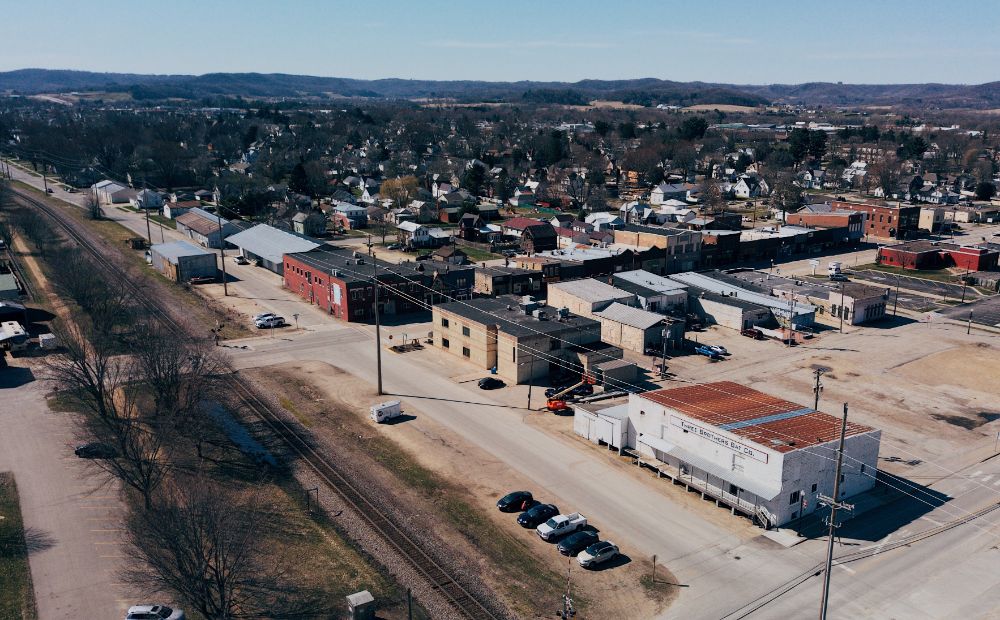 And that's how Three Brothers Bat Company was born. Ironically though, it was our sister Sarah who came up with the name. Since 2015 we've operated out of a number of locations, starting with our parents garage in West Salem, Wisconsin; briefly moving to the basement of a house that the brothers purchased in nearby La Crosse; then for a few years out of an old one-room schoolhouse that was built in the late 1800s; and finally we made our way back to West Salem in 2019 when we purchased a building in the downtown area that has more than enough space to house our full operation. That brings us to present day, where we look to continue to grow the business and make it a source of pride for the community and region that we've always called home.
AAO: What made you want to get started?
TBB: We've had a number of family and friends that have supported us and helped us grow the business, but make no mistake – this is Tim's company. There would not be a Three Brothers Bat Company if Tim hadn't made the decision to pursue a new hobby that has now become a passion. But what really started it all was a great love for baseball and a simple desire that Tim had to start making his own baseball bats, and over the years that desire has transformed from making bats for himself and his teammates, into making some of the best bats in the world, for the best players in the world.
AAO: Talk to us about your team. Who makes the magic happen behind the scenes?
TBB: If it wasn't evident enough just by the name, we are a true family company. Every member of our family, along with a handful of close friends, has played a role in getting the business to where it is today.
Our parents have been an incredible source of support, both morally and financially as our primary investors. David, a close friend of Tim's, has also stepped up as an investor and a great resource for us. We're very grateful for his support and friendship. Close friends Joe and Jesus have helped with website and media. The ladies of the Schneider family all enjoy coming up with ideas and designs for our apparel and promotional items. Greg and family friend Mike have helped us with our finances and accounting. Dan has taken the lead on sales & marketing.
Our dad, in addition to all the other support he's provided, has become Tim's right-hand man when it comes to the production of the bats and managing operations of the entire facility. And Tim, the founder and primary batmaker, has his hands in just about every aspect of the business. To date, none of us have taken a paycheck from the company, and every dollar we've made has gone back into the business. Obviously the hope is that will change in the future as the growth of the company allows for it, but for now we are fully committed to the business, which is all about the customers who join our family, and the products and service we provide for them.
AAO: Why do you choose to manufacture in the U.S.?
TBB: Quite simply, in our opinion, there are few things that are more American than baseball, so there's no other place we'd rather be, and no other place we'll ever be.
Our Favorite TBB Bats
TBB: A couple of our favorite bat models are Model T20 (Tim's model that he created for himself) and Model DGE17 (our most popular model). That being said, every player is different, and should swing a bat that feels right to him/her. Every model we carry has a description on our website, so you can pick and choose a bat based on your style as a player.
Model T20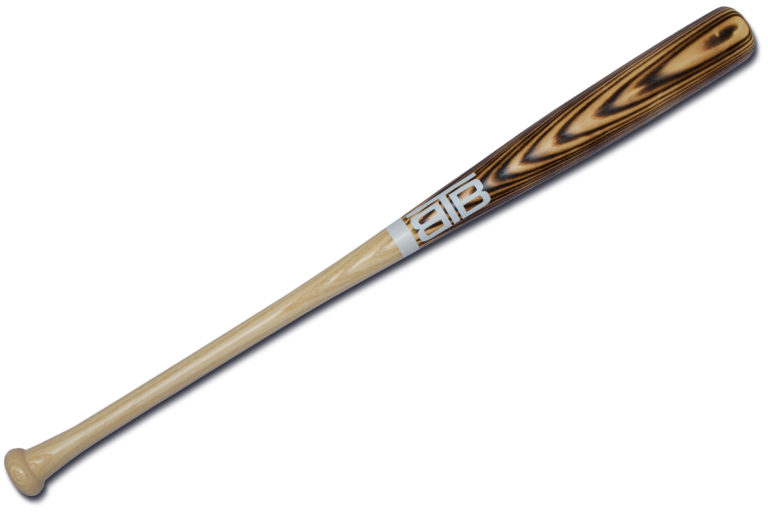 Tim's favorite handmade model. A classic shape and feel with a flame treated barrel and natural handle.
Model DGE17
Their most popular model, a great gap to gap power bat. It has a semi-flared knob, medium handle, and large barrel.
This was also the model that we tested out.
For The Love of the Game, From a Baseball Family
AAO: What do your customers love most about Three Brothers Bats and your baseball bats?
TBB: The fact that we are a true family business, and knowing the products are made by baseball players who first and foremost love and respect the game of baseball. We have extremely high standards for our products and want every customer to have trust and confidence in the bat they are swinging.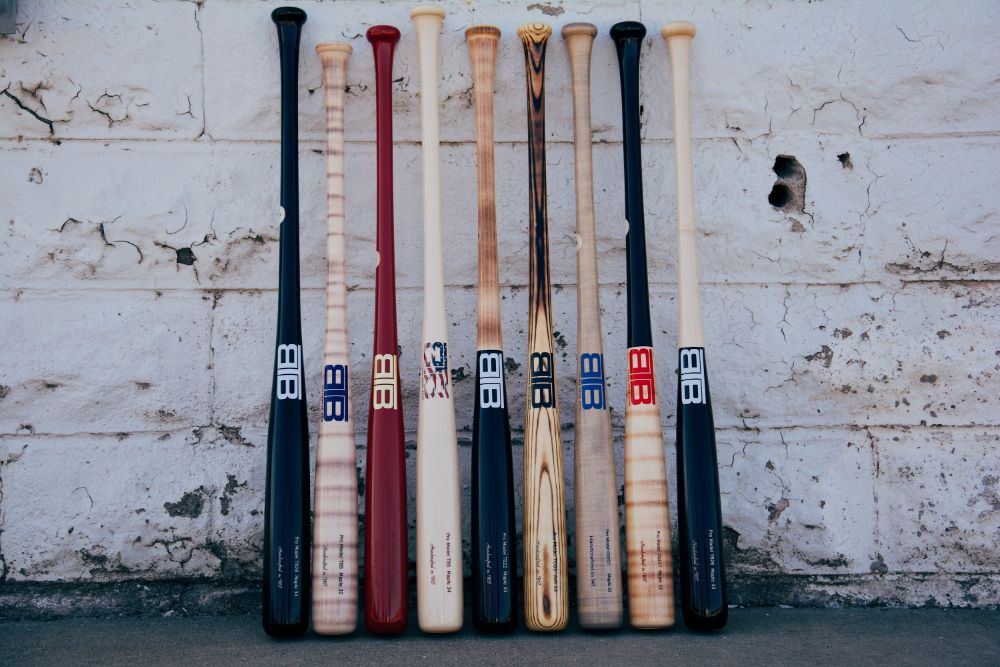 AAO: What makes your bats unique vs. the competition?
TBB: After hand-making over 800 bats during the first 4 years of operation, we learned what it takes to make a truly great bat. When we were finally able to upgrade to a CNC machine to expedite production, we chose our favorite 15 bats out of those hand-turned models and that's what we offer to our customers. Those models are proprietary to our company, and were handmade to the exact specifications of the players we crafted them for. And although we have moved the first part of our production to a CNC machine, the vast majority of the work is still done on a hand lathe after the CNC carves out the rough shape of the bat based on the model selected.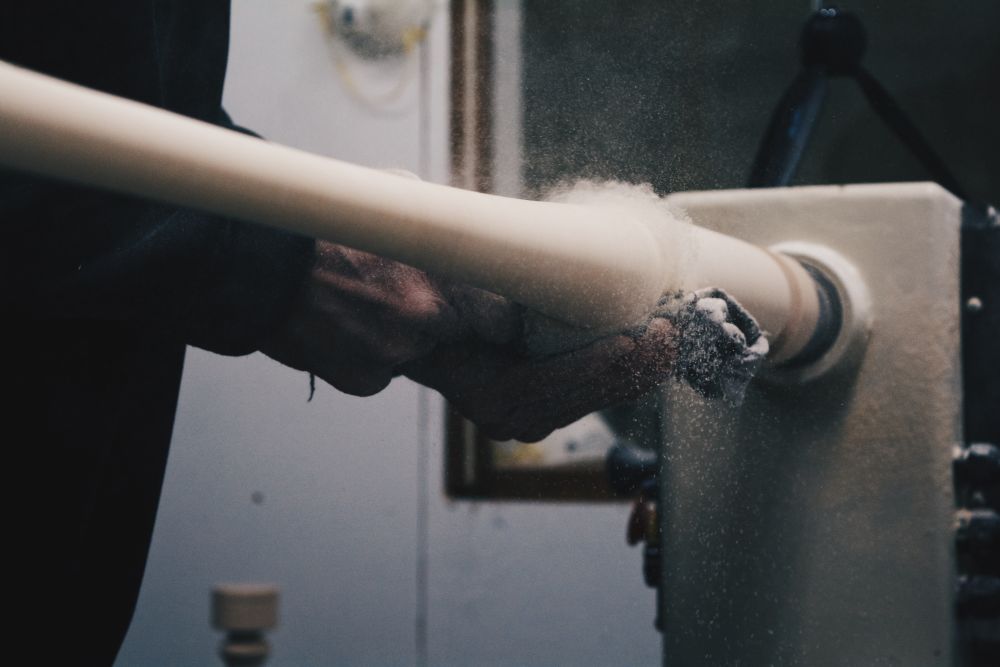 Another thing we do is keep the same standards for our youth bats as we do for the pro-grade game bats, all the way down to the MLB required ink dot testing. We made a decision as a company to purchase only premier grade wood, so we do not offer different levels of quality like many other companies do. We want any bat we put our sticker on to be the finest quality on the market, regardless of who's swinging it. This allows our customers to be certain that when they buy a game bat from Three Brothers Bat Company, the quality standards for that bat will be no different than the standards for a bat we'd send to a professional player.
The Future
AAO: What gets you excited about the future of Three Brothers Bats? Where are you headed?
TBB: The vast majority of the business we've had to date has been through referrals and simple word-of-mouth spread. We are just starting to dip our toes into marketing and really going out and selling our products, so we feel there is huge potential for growth. Ultimately, the goal is to get our bats into the highest levels of baseball (MLB, and hopefully someday the World Baseball Classic, which is our all-time favorite baseball event), and to become a staple in our hometown and to be able to give a great deal back to the community we work in, which is also the same community that we grew up in.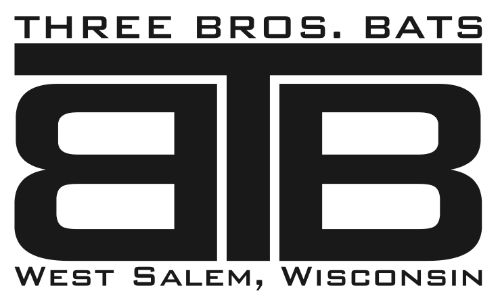 We have really enjoyed getting to know Tim, Dan, and the entire team at Three Brothers Bats – their story is inspiring and we wish them the best of luck in the future! If you're a serious baseball player, do yourself a favor and check out their bats.
Use our exclusive discount code ALLAMERICAN10 for a 10% discount on your order!
Make sure to check out our recent YouTube video on Three Brothers Bats too!