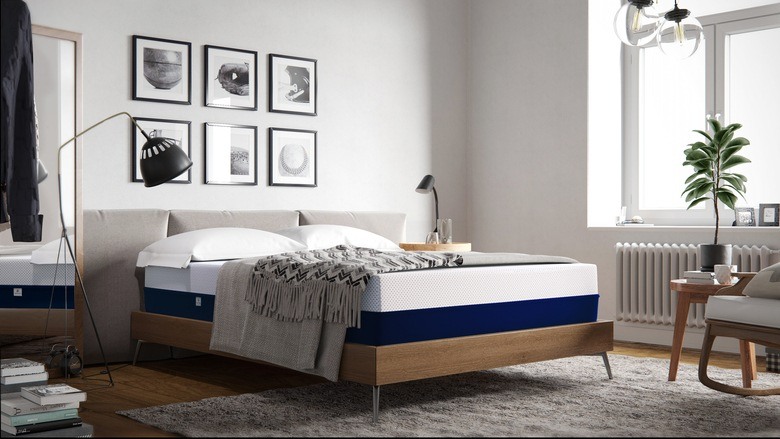 We first came across Amerisleep while doing the research for our list of American made mattresses. We featured their versatile AS3 mattress (more on that in a bit) and wanted to reach out to the company to learn more about them. Our questions are marked with "AAO" in front of them and the Amerisleep responses are marked as "AS". We really enjoyed getting to know Amerisleep and hope you do too.
History of Amerisleep
AAO: Can you tell us a bit about the history of Amerisleep?
AS: Firas Kittaneh, Moe Kittaneh, and Joey Holt first got their start in the mattress industry in 2006. After years of research, development, and testing, they founded Amerisleep in 2010 and became a pioneer in direct-to-consumer mattress sales. From its inception, the mattress producer is focused on providing customers with an eco-friendly, high-performance, and USA-made mattress at a manageable price.
This was at a time when the world was experiencing an ecommerce revolution. Consumers were just beginning to purchase products online and many were still reluctant to buy a mattress sight-unseen. However, through in-depth customer education and favorable return, exchange, and shipping policies, Amerisleep found itself delivering better sleep for a better tomorrow to hundreds of thousands of satisfied sleepers around the world.
Additionally, we took a unique approach to our product line. Unlike many other mattress brands, we decided to produce five distinct models at different firmness levels to accommodate every type of sleeper. All of our Amerisleep mattresses come equipped with the most innovative materials (from cover to core) and are engineered with targeted support and pressure relief (based on more than a decade of data) for the best sleep possible. We don't upsell you to an expensive upgrade for our "best" models. Instead, we've designed the ideal range of mattresses to perfectly suit your individual needs.
In 2017, we made our first move into physical retail and we've designed our space to be unlike any other mattress store. As one of the first mattress companies to vacuum seal memory foam mattresses and ship them in boxes direct-to-customers, we know that customer education and technology are at the core of our business. So, we developed showrooms that feature 6K resolution TV Walls, touchscreen displays, Dream Suites (our dedicated nap rooms), and interactive content to educate the customer and help them make the right purchase decision. We reimagined the mattress retail experience from the ground up by employing sleep ambassadors who are trained in sleep science and by allowing customers to shop in-store but online at the same time. Every purchase is shipped straight to your door. So rather than having to buy a mattress only to have to figure out how to bring it to your home later, we solve that problem for you. Purchasing accessories? Great. We'll ship them to your home too, so you can walk around comfortably after your visit. This is a smart shift in how retail is done. Customers come in and, even after a purchase, they can walk out empty-handed, free to go about their day. Our showrooms marry the best things about shopping online and offline for ultimate convenience and comfort.
Since then, we've scaled our retail presence quickly. Currently, we have showrooms in the U.S., Australia, and South Korea. And we're planning further domestic and international expansion in the coming years too.
AAO: What made you want to get started?
AS: When we launched Amerisleep back in 2010, we noticed that the traditional mattress industry was broken. Logistics were a nightmare, customers were poorly educated, salespeople had selfish incentives, and the product was just too expensive given its quality. People hated shopping at mattress stores. Sleep was a category that desperately needed innovation. And we saw that as a welcome challenge.
So, we pursued a direct-to-consumer model, vacuum sealed our beds in a box to make shipping easier, incorporated smart fabrics, eco-friendly materials, and proprietary manufacturing processes, and created educational materials to help consumers buy a bed that was right for them (and not simply our most expensive model).
On Being in the U.S.A.
AAO: How many U.S. based employees do you have and in what locations?
AS: Amerisleep has over 50 employees with locations in Oregon, Texas, Colorado, and Arizona.
AAR: Why do you choose to manufacture in the U.S.?
AS: We choose to manufacture our mattresses in America for three reasons:
Locally, we are better equipped to produce more eco-friendly products. In fact, our mattresses are certified by CertiPUR-US®, making Amerisleep a guilt-free purchase.
We've also thought carefully about how to minimize our carbon footprint through the full product lifecycle, and two of the things that facilitate that are only possible in the U.S.. That includes our clean manufacturing process that produces virtually zero-emissions and shorter delivery routes which save on fuel.
Finally, we're proud to create domestic jobs and support local communities. With a majority of our customers in the U.S., it's our responsibility to reinvest in the American economy.
The Products
AAO: What do your customers love most about you and your products?
AS: Customers respond positively to Amerisleep's use of eco-friendly materials, supportive foams, and clinically-proven zoned support.
Plus, customers love that each Amerisleep mattress comes with a risk-free 100-night trial, free shipping, and a 20-year warranty.
More than 14,000 verified reviews rate us 4.7 out of 5 stars, and 98% of customers would recommend Amerisleep to a friend.
AAO: What makes your product unique vs. the competition?
AS: Amerisleep focuses on creating comfort-enhancing, sleep-promoting products that utilize technology, and research-backed innovations.
For example, Amerisleep mattresses use Celliant®. Celliant® is an FDA-determined textile technology made to promote faster recovery and deeper sleep. Amerisleep also uses HIVE® technology, which has been clinically proven to reduce pain-causing pressure points by up to 49%.
Plus, Amerisleep's five mattress line-up focuses on providing support based on the type of sleeper you are (back, side, stomach, or combo), so you can rest assured you're buying a mattress designed for your individual needs.
AAO: What are a few products that you would like folks to know more about?
AS: That would have to be: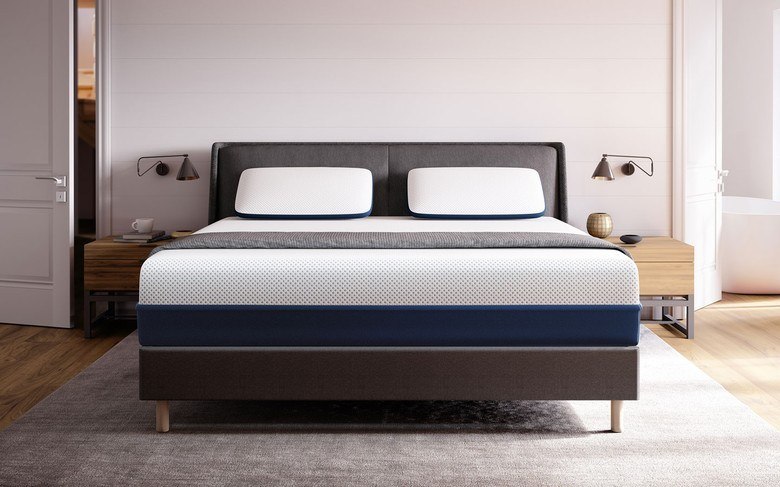 The AS1 is Amerisleep's firmest model, the AS5 is the softest, so the Amerisleep AS3 sits right in the middle. This medium firmness makes it an excellent option for side sleepers, back sleepers, and combination sleepers. Like all Amerisleep mattresses, the AS3 has a Celliant®-infused cover to help promote recovery and a deeper night's sleep.
Twelve inches tall, the Amerisleep AS3 consists of three unique layers designed to promote better sleep and comfort.
The first layer is three inches of pressure-relieving, eco-friendly Bio-Pur®. Bio-Pur® contours to your body and supports you all night long.
The second layer consists of Affinity material and HIVE® technology. HIVE® consists of zoned layers of comfort and support, made of hundreds of hexagonal cutouts. These hexagonal cutouts are spaced closer together where your body needs firmer support and spaced further apart where your body wants more cushion.
The third layer of the Amerisleep AS3 is seven inches of Bio-Core®. A sturdy and firm core, this bottom layer helps your mattress maintain its shape and support, and is one of the reasons why Amerisleep offers a 20-year warranty on its mattresses.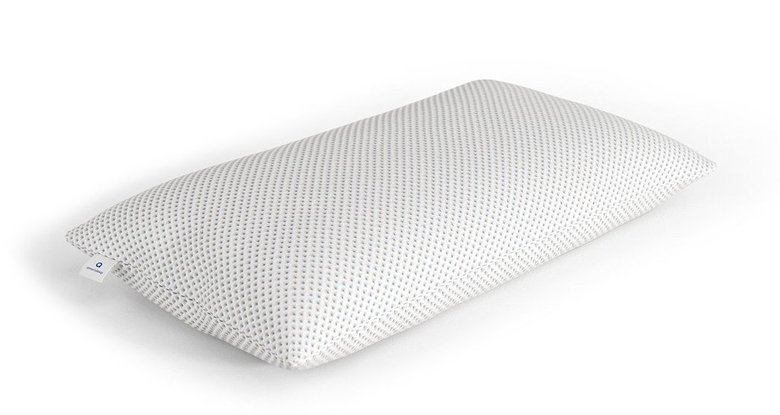 Comfort Classic Memory Foam Pillow
Amerisleep's Comfort Classic Memory foam uses its pressure-relieving capabilities to reduce neck pain and discomfort.
To help promote airflow and increase the breathability of your pillow, the Amerisleep Comfort Classic has ventilated airways built into the foam core.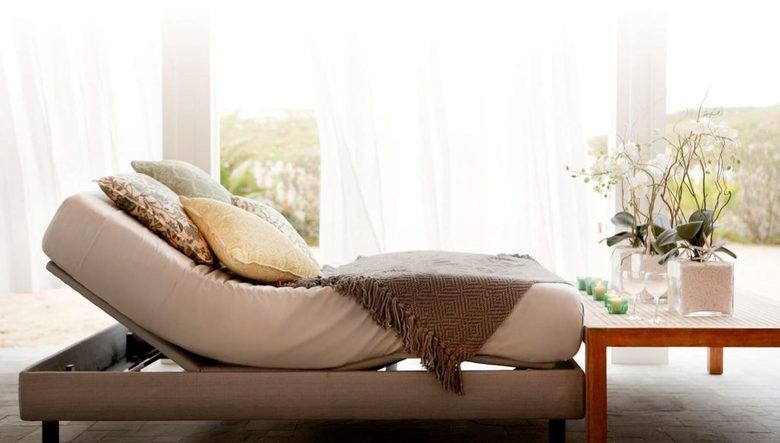 An Amerisleep Adjustable Bed is a great way to elevate your sleep. Our adjustable bed allows you to raise your mattress at the pillow, head, and feet. Raising your pillow makes it easier to watch TV or read a book. Raising your head opens your airways and reduces snoring. Raising your feet takes the pressure off your lower back and reduces tossing and turning.
Plus, an Amerisleep Adjustable Bed has other advanced features, such as USB ports at the side to charge your devices, a touch-capacitive remote that comes with two memory settings, an under-bed light, and MicroHook™ technology that keeps your mattress from shifting off the base.
Looking Forward
AAO: What gets you excited about the future of Amerisleep? Where are you headed?
AS: We're continuing our commitment to developing even more eco-friendly and sleep-enhancing products to further facilitate better sleep for a better tomorrow. We're also excited to continue expanding our retail footprint domestically and overseas as more customers begin to recognize the value in a quality night's rest. For a look at some of our newest products, visit an Amerisleep showroom in Arizona, Colorado, Oregon, or Texas, where we feature exclusive sleep accessories before they're even available online.