We're constantly doing research to find great American made workwear. Manufacturing and hard, skilled labor is the foundation of our great country, and American workers should have the best to show up to work every day. Several months ago while researching workwear made in the USA, we were thrilled to find another amazing brand – 1620 Workwear.
The way that 1620 Workwear talked about their designs, manufacturing process, and intentional domestic material sourcing, we knew they were special right off the bat. So, we reached out to their team to hopefully score an interview and learn more about the people and stories behind this great brand.
We got in touch with one of their awesome team members, Evan, who introduced us to Josh Walker, one of the co-founders of 1620 Workwear. As you'll read below, Josh and his co-founder Ted have a wonderful story about how they've built 1620 Workwear, their mission, and the exciting road ahead.
Our questions are marked with "AAO" and Josh's responses have a "JW" next to them. We hope you enjoy this interview as much as we did.
Behind the Scenes of 1620 Workwear
AAO: Give us a look inside the history of 1620 Workwear. How did y'all grow up into the company you are today?
JW: 1620 Workwear was founded by myself (Josh Walker) and my Co-Founder, Ted De Innocentis, in 2016 in Newbury, MA. We started in a barn with no heat or running water and the goal of making premium workwear right here in America.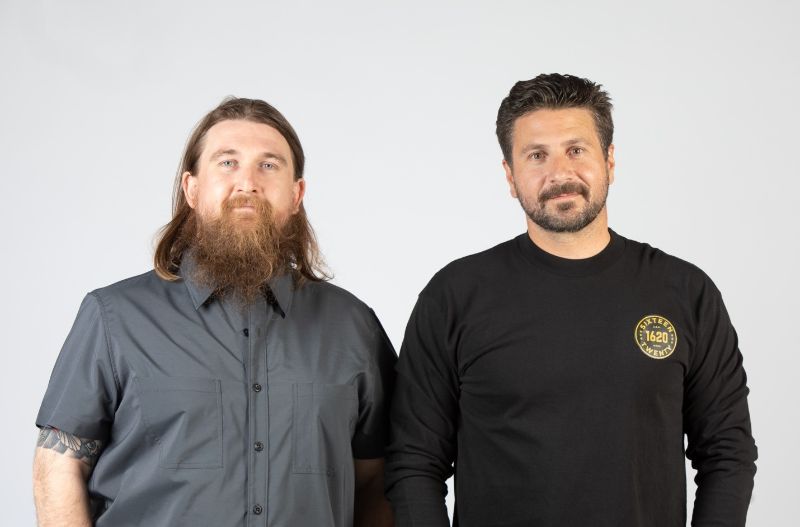 We have grown exponentially since by continually pushing the boundaries of the workwear category. We started by working with U.S.-based fabric companies to develop new blends that would outlast and outperform traditional workwear. We then put these new fabrics to work in all our products.
We have grown through multiple offices in Newbury, MA, into our new headquarters in Amesbury, MA. In our headquarters, we have our office, warehouse, and showroom. This is also where we hem all our pants to order and repair used pants.
AAO: What made you want to get started?
JW: For years, we saw our friends and family working in outdated work clothes that caused fatigue instead of helping them. This led us to create 1620 Workwear, with a different approach to give skilled tradesmen the gear they need and deserve. We set out to make premium workwear.
Using only the best fabrics has allowed us to make gear that lasts 5x longer than traditional workwear. Being American made has allowed us to support our communities and neighborhoods while ensuring sustainable manufacturing.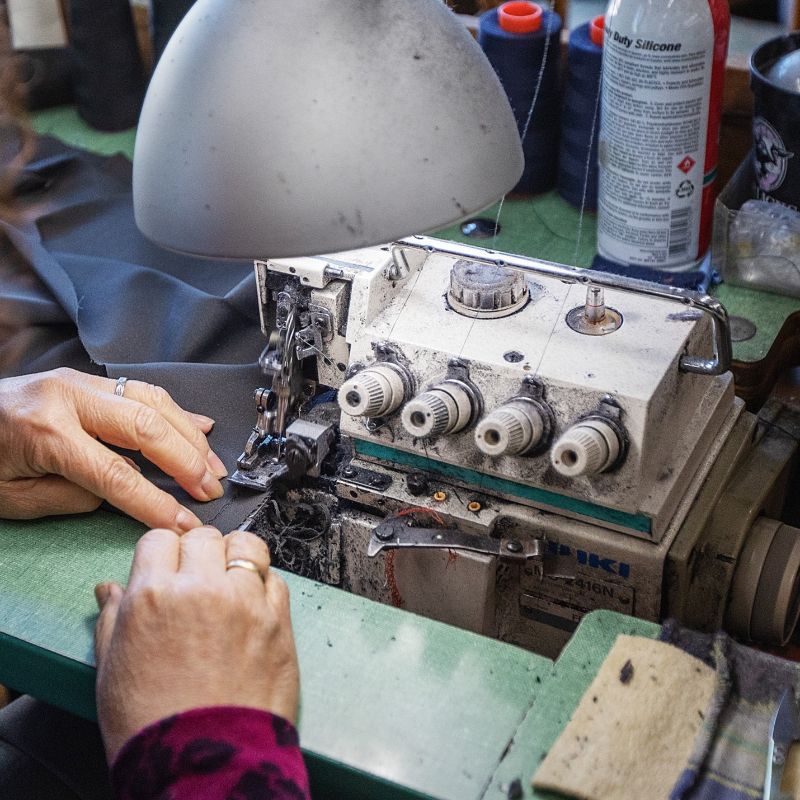 AAO: How many U.S. based employees do you have and in what locations?
JW: We have grown from a team of 2 in 2016 to now having 10 full-time employees in our office/warehouse in Amesbury, MA. Along with our in-house team, we have long-term contracts with multiple manufacturers throughout the country. This allows us to produce a variety of products and support communities throughout the U.S.
AAO: Why do you choose to manufacture in the U.S.?
JW: We had previously worked in jobs where everything was made overseas and were tired of the unsustainable practices in place. We brought the manufacturing for 1620 to the U.S. to ensure sustainability while supporting our neighbors and communities.
To do things right with the manufacturing of 1620 products, we knew U.S. manufacturing was the answer. Allowing us to ensure every stitch is made under the best conditions, with precision and compassion.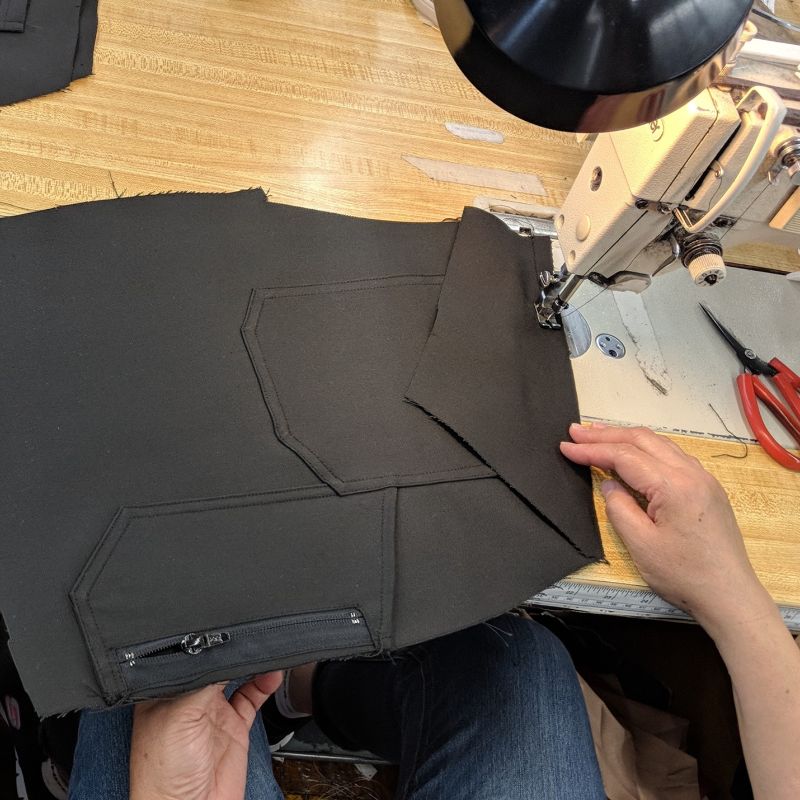 Our Favorite 1620 Workwear Products
Here are some of our favorite 1620 Workwear apparel and notes from Josh on each product.
Double Knee Utility Pant 2.0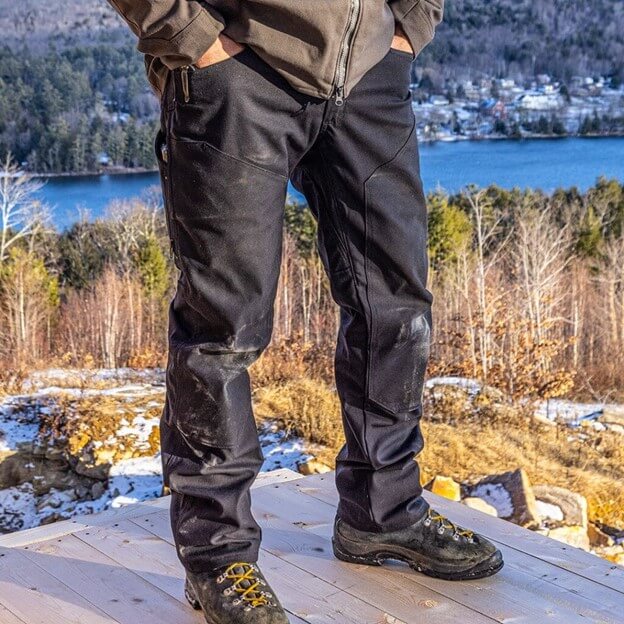 JW: The Double Knee Utility Pant 2.0 is one of our best-selling pants for a good reason. This pant features our NYCO fabric for the perfect blend of durability, performance, and safety; this fabric also meets NFPA 1975 no melt, no drip standards – making this pant ideal for uses where durability and toughness are crucial. The utility features of this pant include 10 storage pockets, 2 hammer loops, 2 EDC clip areas, a gusseted crotch, a DWR water-repellent finish, articulated knees, double knee reinforcements, and stealth knee pad openings.
Foundation Pant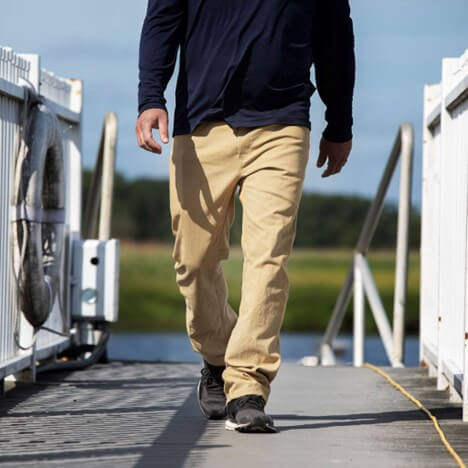 JW: The Foundation Pant features our NYCO fabric in a classic 5-pocket design. This pant is built for ultimate versatility and durability with a gusseted crotch, articulated knees, 2 EDC clip areas, and a DWR water-repellent finish. It's designed to be understated and durable enough to be your everyday pant on or off the job site.
The Shop Pant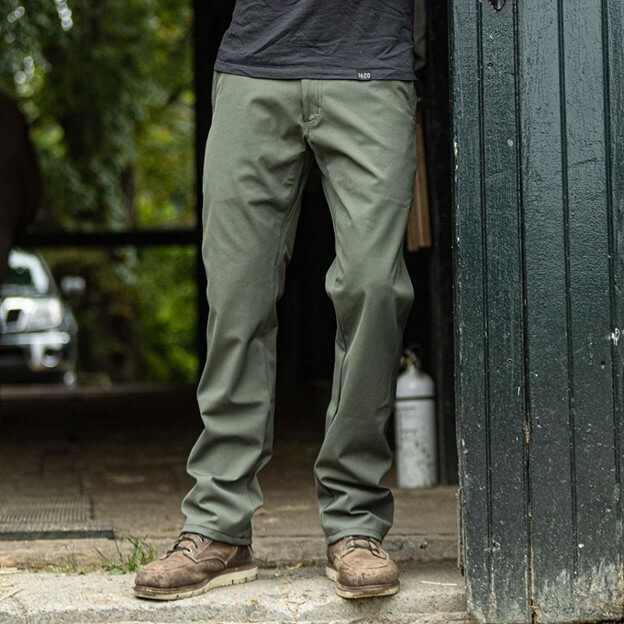 JW: The Shop Pant features our stretch fabric in a simple and clean design. This pant is built to provide unrivaled comfort and performance. Our stretch fabric is a lightweight and breathable synthetic blend providing full 4-way stretch, allowing the pant to move with you in any way. While lightweight, breathable, and flexible, this fabric is still extremely durable and is currently used by a contact professional sports league in on-field jerseys. This pant features a gusseted crotch, articulated knees, a DWR water-repellent finish, a right-leg mobile pocket, and a left-hand watch pocket.
Full Tech Work Hoodie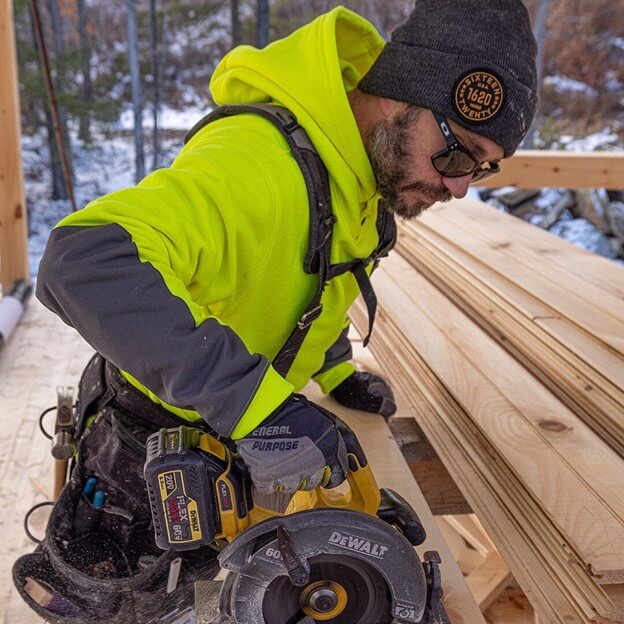 JW: The Full Tech Work Hoodie is designed to keep you warm and dry with a heavyweight 14-ounce blend and DWR water-repellent finish. This hoodie also features Cordura® reinforcements on the elbows, cuffs, and front pocket to increase durability in heavy-use areas. The front pocket is designed with catch-all corners to keep small items from falling out, as well as a stealth inside pocket. The hood is oversized to fit over a hard hat/helmet and features snaps for closure to increase job site safety. This hoodie also features our 1620 signature long fit to keep you warm while working overhead, along with gusseted arms.
Thoughtful Design, Built to Last
AAO: What do your customers love most about 1620 Workwear and your products?
JW: One of the top things our customers love about our products is their durability and how long they last. While traditional workwear would be thrown out after a month of use, our products are still going over a year later.
Another thing that customers love about our products is the well-thought-out designs. We take our time when releasing new gear or redesigning existing products to ensure everything that goes into it is well thought out and will benefit the user.
What our customers love most about 1620 as a company is that we are an American made brand and back all our gear with a lifetime guarantee. We are proud to be an American made brand and stand by the quality of our gear with confidence.
AAO: What makes your products unique vs. the competition?
JW: We are different from our competitors by offering premium workwear made with only the best fabrics. These fabrics set us apart by providing better performance than traditional workwear that reduces fatigue and works with you.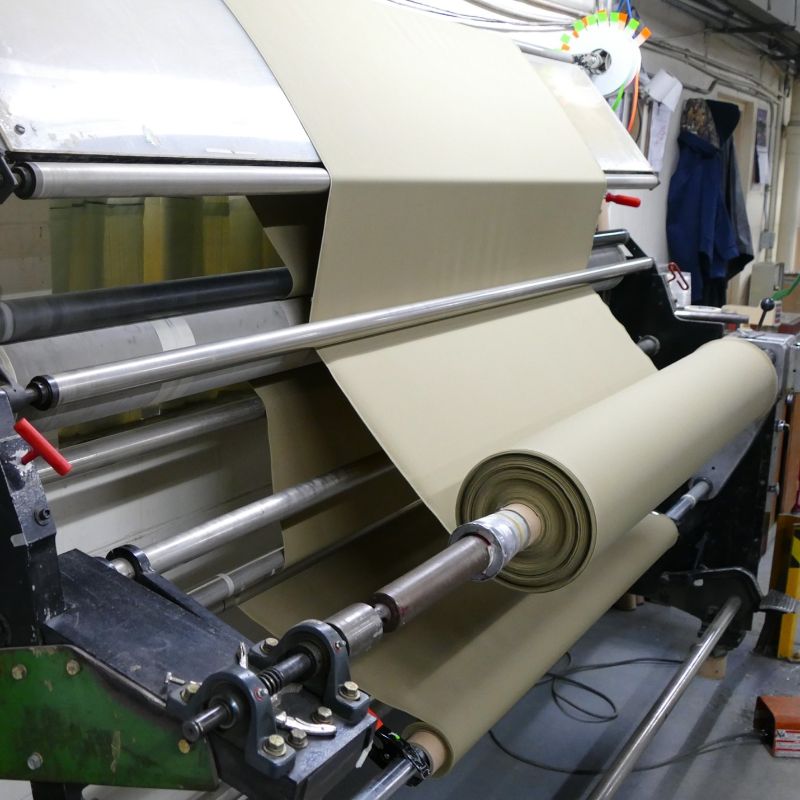 We continually invest in pushing these fabrics forward and providing the best workwear possible using them. Our fabrics last 5x longer than traditional workwear, are 10x more abrasion resistant than traditional workwear, and feature a DWR water-repellent finish. These fabrics and our American made quality allow us to confidently back our gear with a lifetime guarantee.
The Future
AAO: What gets you excited about the future of 1620 Workwear? Where are you headed?
JW: Looking into the future, we are excited at where we can go as we continue to grow the brand. We are constantly developing and working on new products to push us forward. We want to continue investing in American manufacturing and building the American supply chain as we grow. We have big goals here at 1620 and look forward to pushing toward them every day.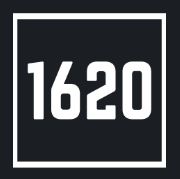 ---
Thanks so much to Josh, Evan, and the entire 1620 Workwear team for sharing their story with us. We wish them the best!