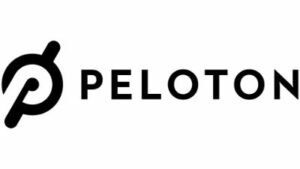 The mission of Peloton Interactive, LLC, founded in 2012 in New York City, is to bring fitness into people's homes through interactive exercise equipment. They burst onto the scene in the last decade and have become really popular in many homes across America.
Those who purchase Peloton stationary bikes or treadmills also pay a monthly fee to participate remotely in boutique fitness classes via streaming media. Peloton was the first exercise equipment company to introduce this business model, and it revolutionized the in-home fitness industry.
Peloton sales increased sharply during the COVID-19 pandemic when gyms closed and people were looking for in-home fitness options. As a result, the company boosted production. However, as fitness facilities have reopened and people have returned to their normal routines, Peloton sales are plummeting.
Does Peloton manufacture its products in the USA? We dug in, our verdict is below.
Verdict: Is Peloton Made in the USA?
From our research, we found that nearly all Peloton products are currently made in Taiwan. The company has shown interest in boosting its U.S. manufacturing capabilities, but those plans are on hold due to Peloton's recent financial misfortunes.
In December 2020, Peloton announced it had entered into an agreement to purchase Precor, a fitness equipment company with a significant U.S. manufacturing presence. The plan was to begin manufacturing Peloton equipment in the United States before the end of the 2021 calendar year. The deal was finalized in April of that year.
"The acquisition adds 625,000 square feet of U.S. manufacturing capacity with in-house tooling and fabrication, product development, and quality assurance capabilities in Whitsett, North Carolina and Woodinville, Washington," Peloton's then-boss John Foley stated in a press release.
In May 2021 Peloton announced it was set to build its first U.S. factory near Toledo, Ohio.
"We are thrilled to bring a good portion of our manufacturing to United States soil," Foley stated in the announcement.
Production at the Ohio facility was expected to start in 2023. However, the company announced in November 2021 that construction of the plant had halted. Peloton is also cutting back production at all its facilities.
In a letter to shareholders, Foley stated, "While we still see strategic merit in diversifying our manufacturing footprint and developing capabilities in North America in the long term, we believe Tonic and our third-party manufacturing partners can support our growth for the next few years."
Popular American Made Peloton Fitness Equipment
Popular Peloton Fitness Equipment Not Made in the USA
Peloton Bike
Peloton Bike+
Peloton Tread
Related Articles