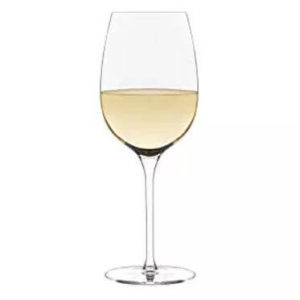 Libbey is a global glassware brand with origins harking from 1818 Massachusetts. These days, the company is centered in Ohio and officially goes by The Libbey Glass Company. The current location in Toledo, OH, is now known as "Glass City," due in part to its abundance of natural gas and high-quality sand. Today, Libbey maintains a reputation for producing high-quality stemware and other products in an American plant in Toledo.
Among its milestones are the production of the first electric light bulbs, the development of machine-blown glass tumblers, and the patenting of one-piece press and blow stemware. By 1975, the company also moved on to create the largest machine-made stemware anywhere in the world.
But is all their glassware still made in the USA? We did the research to find out. Our verdict is below.
Verdict: Is Libbey Glassware Made in the USA?
Yes, some Libbey glassware is still made in the USA. However, the company has started to outsource some manufacturing overseas.
Libbey still offers several types of glassware in their Signature Series that is made in the USA (more on that below).
However, we were disappointed to find that Libbey started to outsource manufacturing to other countries for other glassware. Outside of the U.S., they have manufacturing centers in Mexico, China, Portugal, and the Netherlands.
I appreciate that they are transparent about the country of origin on their website, though. As you can see below, they clearly label glassware that is made in the USA.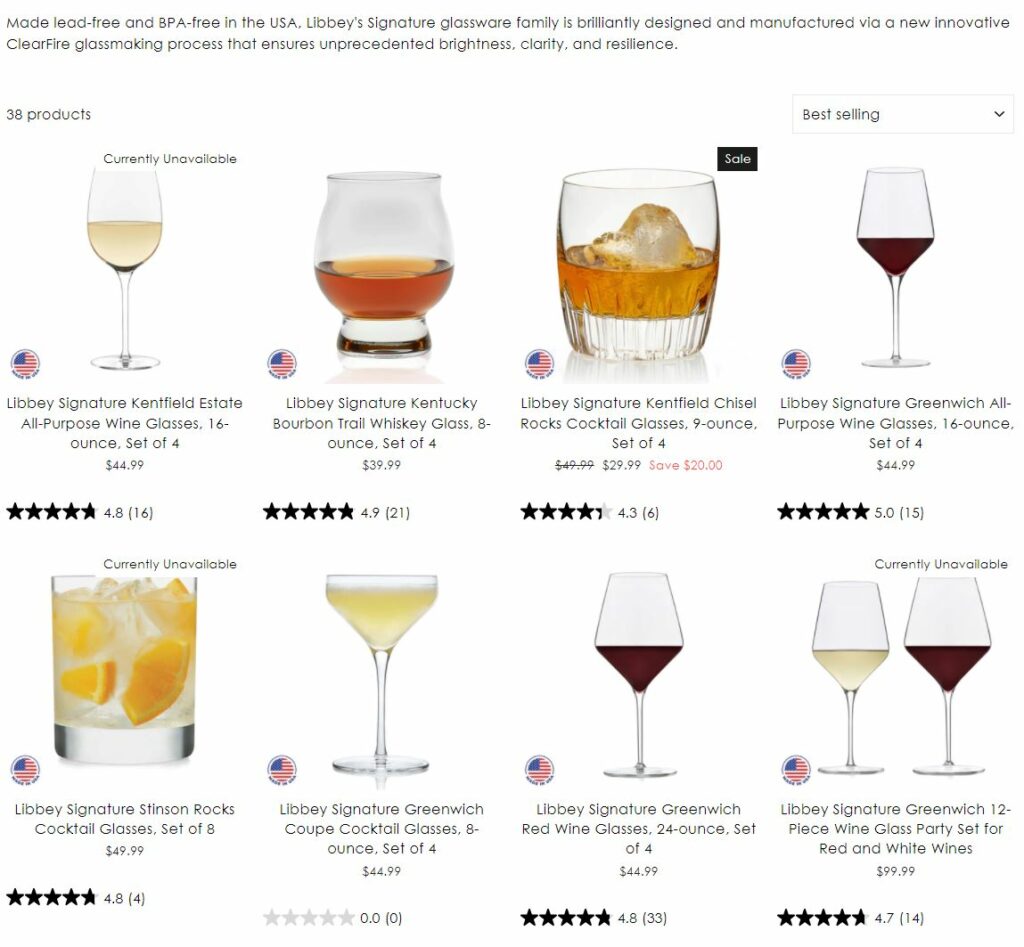 Alright, let's get down to some of their most popular products and where they are made.
Popular American Made Libbey Glassware
Kentfield Estate Wine Glasses: The Signature Kentfield All-Purpose wine glass lives up to Libbey's legacy of excellence. As part of a popular collection, these wine glasses represent some of the highest quality wares that the glass manufacturer offers. The Signature Kentfield collection is known for its versatility and ability to meet any entertaining needs.
Rocks Cocktail Glasses: You won't have to worry about easily knocking over your glass when using their Rocks Cocktail Glasses. The thick sidewalls and short, stout glass structure make it sturdy and reliable when sat on a flat surface. The glass is easy to grip, and though it feels solid when you pick it up, it doesn't weigh your lips down when drinking.
Irish Coffee Mugs: The shape, including the wide base, makes your coffee or tea-drinking experience feel ultra-fancy. At the same time, durable tempered glass means you can use these mugs for daily use without worrying about breakage.
Kentfield Cooler Beverage Glasses: This is one of the best glasses for all of your favorite drinks and an excellent option for durable and quality made American drinkware. This product is curated using the best glass manufacturing processes that technology allows.
Popular Libbey Glassware Not Made in the USA
Stemless and Stemmed Margarita Glasses
Capone Speakeasy Coupe Cocktail Glasses
Classic Cocktail Hobstar Double Old Fashioned Glasses
Classic 16-Piece Glass Tumbler and Rocks Set
Smoked Tumbler Sets
Most Martini Glasses
Related Articles