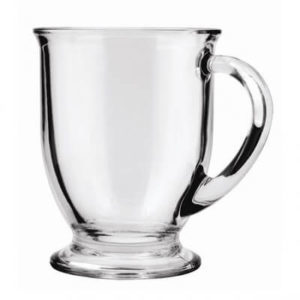 Founded in 1905 by Issac J. Collins, Anchor Hocking is one of the mainstays of American made glassware. At one time, Anchor Hocking operated the oldest glass manufacturing plant in the country after its merger with Anchor Cap and Closure Corporation in 1937. When he formed the company, those taking part had no clue what an impact they would be making in various industries for over a century. Anchor Hocking is one of the only glassware brands formed in the early 20th century that still exists today. In 2012, Anchor Hocking merged with Oneida to form EveryWare Global. Despite several moves, the company filed for bankruptcy three years later. The conglomerate emerged with a new name in 2017, The Oneida Group, which it operates under today. So, after all that, are they still made in the USA? We dug in to find out. Our verdict is below.
Verdict: Is Anchor Hocking Glassware Made in the USA?
Yes, most Anchor Hocking glassware is made in the USA. However, the company produces a few products in China.
A lot of their glassware continues to be made in Lancaster, Ohio along the Hocking River. As I outlined above though, the company has gone through some splits and mergers over the years so production has been spread out among the different divisions. For example, their wine and spirit bottles are now manufactured in Monaca, Pennsylvania.
The Anchor Glass Container division has manufacturing facilities in:
Tampa, Florida
Jacksonville, Florida
Warner Robins, Georgia
Lawrenceburg, Indiana
Henryetta, Oklahoma
Shakopee, Minnesota
Elmira, New York
They openly display those locations here.
Sadly, some Anchor Hocking products are not made in the USA; some are made in China. However, it's pretty few and far between based on our research. I would categorize most of their imported products as "non-core" to what Anchor Hocking does well (example: their stoneware coffee mugs are imported). While they could do a better job sourcing American manufacturing partners for those products, I appreciate that most Anchor Hocking glassware is made in the USA and they have a commitment to supporting American jobs. They also list which products are made in the USA very clearly in their product details, which we really appreciated.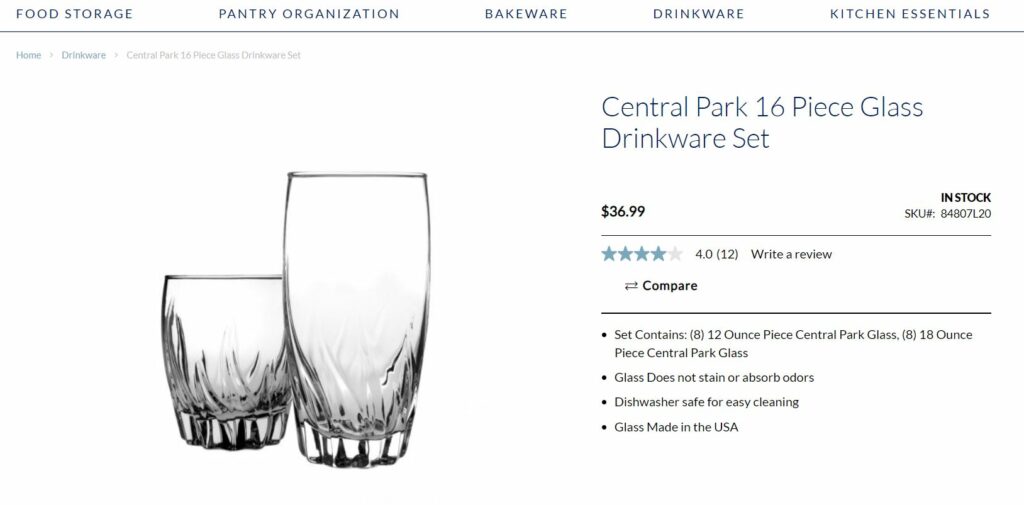 Okay, now let's get into some of their most popular products and where they are made.
Popular American Made Anchor Hocking Glassware
Heavy Base Highball Drinking Glasses: These glasses look chic and stylish enough for an elegant party, but the sleek, simple design provides a practical option for everyday use. The glasses are slender enough to fit comfortably in your hand but large enough that you don't require frequent refills.
Wagon Glass Beer Mug: One of the best beer mugs for your cold brew, the Anchor Hocking Wagon Glass Beer Mug will not disappoint. This product is 100% made in America and includes a beautiful paneled design, allowing it to stand out from the rest. The 20 oz. size of these mugs allows them to hold any draft beer with ease.
Café Glass Coffee Mugs: If you want a better-looking mug for any type of beverage, Anchor Hocking's four-pack of café glass coffee mugs fits the bill. The clear cups with oversized handles and sturdy bases upgrade your beverage sipping experience, no matter what's inside.
TrueSeal Food Storage: The glass for these containers is made in the USA, but the rubber tops for each container are made overseas.
Heritage Hill Jars: These are great for pantry organization and look very elegant.
Essentials and Preferred Glass Bakeware: Much like the name suggests, these bakeware dishes are staples in every American kitchen.
Popular Anchor Hocking Glassware Not Made in the USA
SecureLock Revolution Jars
Vienna Stemless White Wine Glasses
Stonware Coffee Mugs (not glassware, but worth calling out)
Related Articles