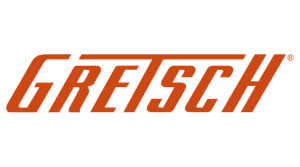 Gretsch Guitars has been in business for over 140 years. From the rock stage to country stomp to living room jam, they cater to a wide variety of musicians.
Rewind those 140 years to 1883 when a young German, new to America, started making string and percussion instruments in Brooklyn, New York. That man, Friedrich Gretsch, was skilled, but the real talent came from his son, Fred, who took over the company at his father's passing when he was still a teen.
Fred honed the company's focus on producing guitars of different varieties, like jazz and country. As time passed, Gretsch's leadership was handed down through the generations, and success continued to grow. Family ownership of the brand was interrupted by a 17-year stint when Gretsch was momentarily sold to Baldwin Manufacturing, much to the dismay of the brand.
Yet, the Gretsch name prevailed, and the family purchased it back and gave traction back to the brand's popularity. However, in 2002, Gretsch entered a business agreement with Fender to have the exclusive rights to produce and distribute Gretsch guitars. So, their manufacturing fate is essentially out of their hands now. Gretsch remains one of the most well-known guitar and drum brands in the world of music. Let's find out where they do their manufacturing today.
Verdict: Are Gretsch Guitars Made in the USA?
Only some Gretsch guitars are made in the USA. Gretsch manufactures guitars in several countries, including Korea, Japan, China, Indonesia, and the United States.
Unfortunately, their website doesn't reveal this answer upfront. You'd like to see a "Made in ___" tag on product pages, but this isn't the case. Although manufacturing location might not be important to many people, like a low-budget shopper, when it comes to musical instruments, it really makes a difference.
After a thorough website search without success, we reached out to Gretsch customer service to inquire on their manufacturing locations. Thankfully, we received a helpful answer back, just like we did when we investigated Fender: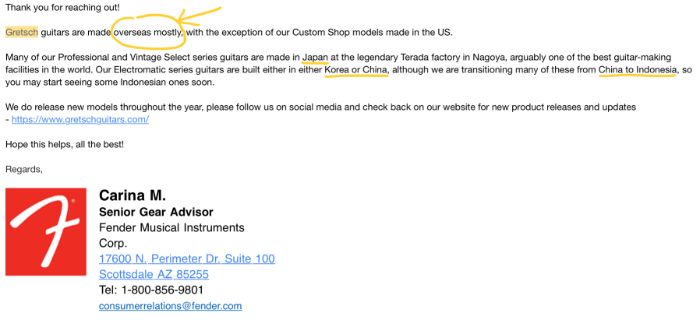 Gretsch offers higher-end customers custom guitar options, which are all made in America at their US-based Fender Factory in Corona, California. They began making custom guitars at the Gretsch Custom Shop in 2004. On their website, you can even read about their famed customer builders, Stephen Stern, Gonzalo Madrigal, and Chad Henrichsen.
Higher-end Professional and Vintage Select models are manufactured at the Terada Factory in Nagoya, Japan. Electric guitars are made in Korea, China, and Indonesia.
Gretsch also owns a drum manufacturing facility based in Rigdeland, South Carolina. It seems they also focus on Custom makes at this US-based factory as well.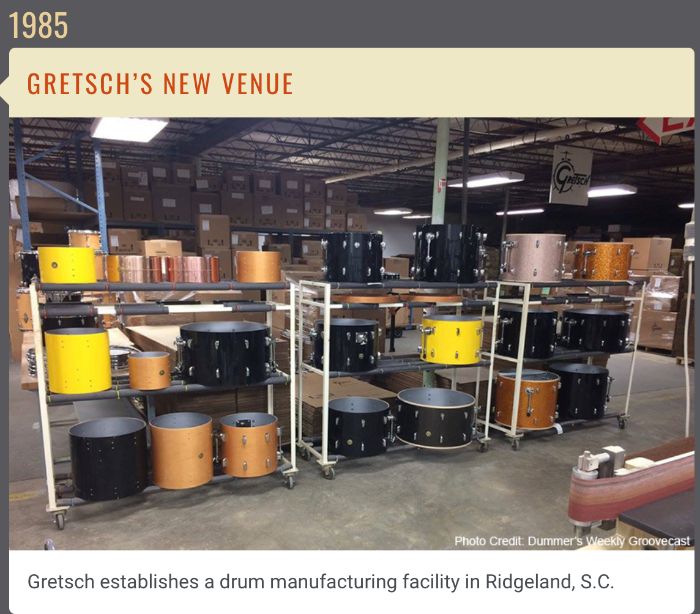 In conclusion, the only Gretsch guitars made in America come from the custom shop. You'll pay a pretty penny for them, too. For the next level down, you'll be shopping for their high-end models that are manufactured in Japan, just like Fender. Below that, cheaper models are made in East Asia. But according to the brand, they all have "that great Gretsch sound"…it just so happens to be the same sound as Fender, in terms of where their guitars are produced.
Popular American Made Gretsch Guitars
Popular Gretsch Guitars Not Made in the USA
G6128T-89 Vintage Select '89 Duo Jet with Bigsby
F5420T-140 Electromatic 140th Double Platinum Hollow Body with Bigsby
G2622T Streamliner Center Block Double-Cut with Bigsby
Related Articles