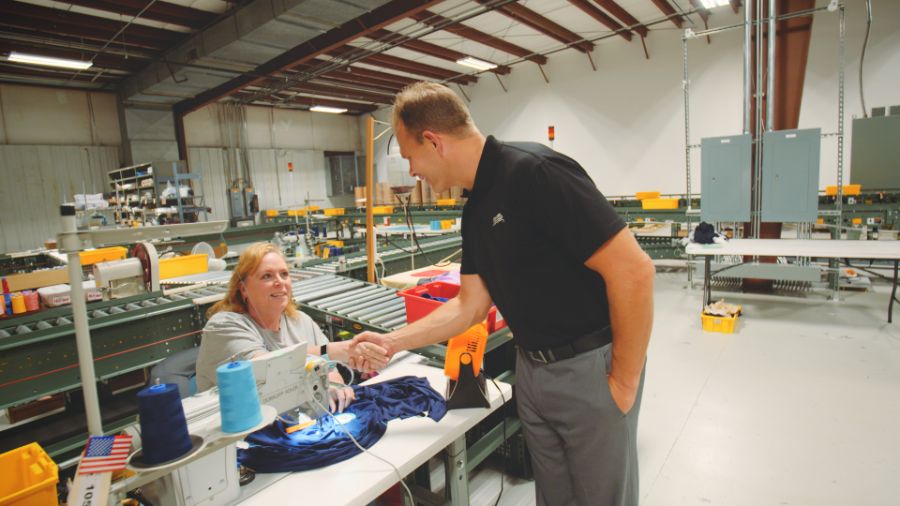 Use our exclusive discount code SPOTLIGHT at checkout for 25% off your entire order!
We've done a ton of research in the apparel industry over the last couple of years. Only about 3% of today's apparel purchases in the U.S. are produced domestically. There has been an amazing resurgence of American made clothing manufacturers over the past decade though and we've been super lucky to shine the spotlight on many of them.
Today, I'm super excited to share with y'all a mission driven company that is making some amazing apparel – Authentically American. We got introduced to Dean Wegner (the founder) and the team at Authentically American a few months ago and we're immediately impressed by Dean's dedication to being 100% made in the USA and giving back to the community and organizations that help shape our country and the many freedoms we have.
Dean and his team are making super high quality apparel, everything from t-shirts to hats and socks. We knew immediately that we wanted to hear more about the Authentically American story and share it with y'all. So, we asked Dean to give us a look under the hood of Authentically American and show us what drives them.
As you'll read, this veteran-owned business has a strong dedication to their customers and our country. Our conversation with Dean is below! Our questions are marked with "AAO" and Dean's responses are denoted with "AA." We hope you enjoy hearing about Authentically American and their story as much as we did!
A Look Inside Authentically American
AAO: Give us a look inside Authentically American. What are y'all up to?
AA: We are a veteran owned, American made, premium apparel brand that is competitively priced. Authentically American's vision is to build an iconic American brand that is truly American made. We partner with businesses of all sizes, colleges & high schools, charities & non-profits, sports leagues, and political campaigns to provide high quality co-branded Made in USA apparel and merchandise that is competitively priced.
We also have a stylish consumer brand product offering and donate 10% of their profits to veteran and first responder focused charities.
Think of Authentically American as the next Nike, Under Armour, or Lands' End, but ALL Made in USA. Authentically American is based in Music City – Nashville, TN and we officially launched in July 2017.
AAO: What made you want to get started?
AA: A desire to create American jobs, make a difference, and ultimately leave a legacy.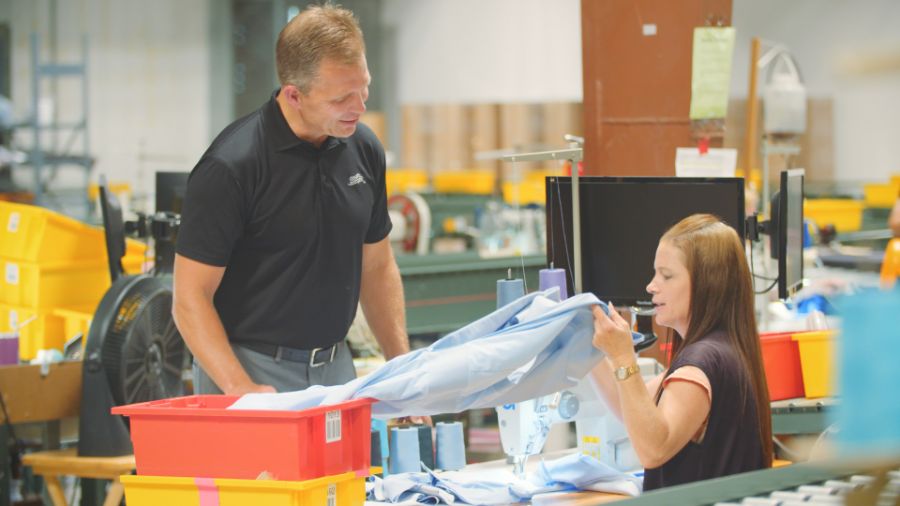 AAO: How many U.S. based employees do you have and in what locations?
AA: 12 sales, marketing, and operations teammates in our Nashville HQ. Indirect, our contract manufacturers in 12 US states employ hundreds of employees.
AAO: Why do you choose to manufacture in the U.S.?
AA: We made an intentional choice from Day 1 to pursue our mission to create American jobs and create a clear point of differentiation for Authentically American. When I graduated from West Point in 1993, 50%+ of the apparel in the US was made in the US. Today, it is tragically less than < 3%.
Our Favorite Authentically American Products and Initiatives
AAO: Here are some of our favorite product lines and initiatives from Authentically American. As you can see, they have some pretty cool apparel lines and partnerships with schools and other organizations. If you're interested in anything custom for your organization or business, Authentically American can make it happen!
"Client" Partnerships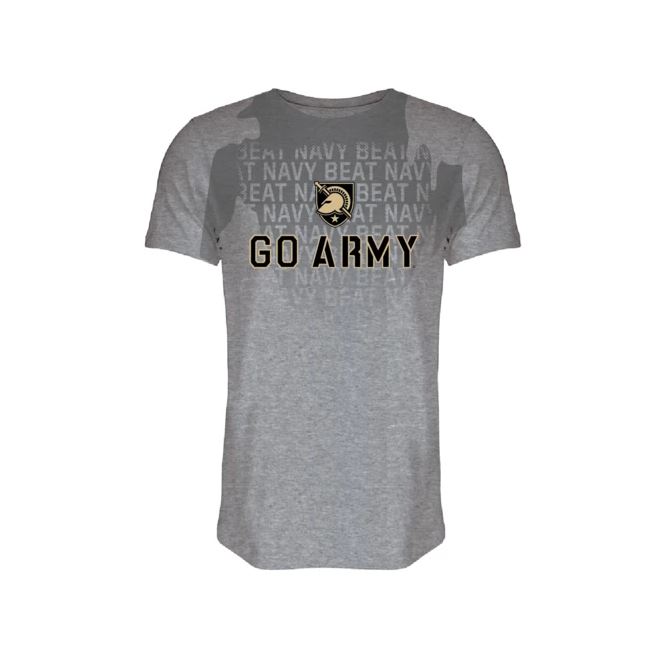 AA: We provide our "Clients'"(businesses of all sizes, charities, schools, etc…) an opportunity to partner with Authentically American for their organization's branded apparel and merchandise. Our "Clients" make an intentional choice to partner with us given our like minded values.
Sweat Activated T-Shirt Prints
AA: Our newest technology that enables a secret message to appear on a tee shirt.
Custom Design Socks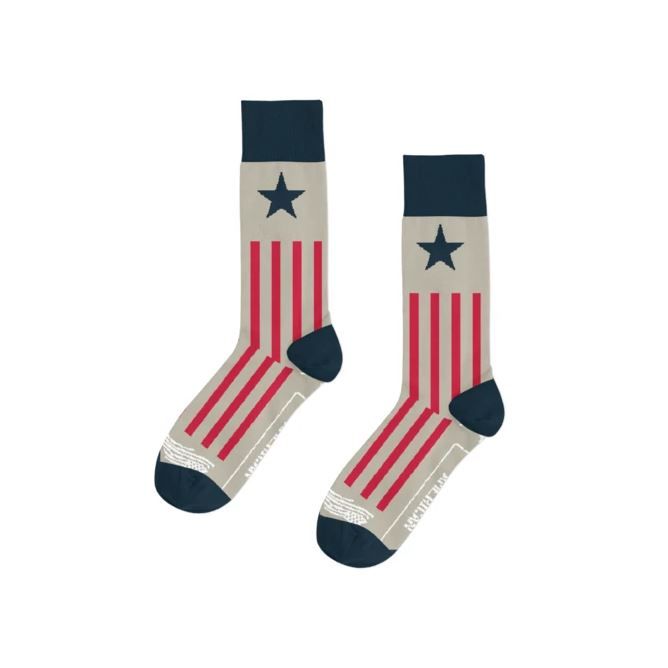 AA: Carolina cotton and knit and Carolina, our socks are incredibly comfortable and designed not to fall down or sag; truly a better performing sock.
Dedication to Customers and Our Country
AAO: What do your customers love most about Authentically American and your products?
AA: 2 Reasons "Consumers" and "Clients" purchase from Authentically American:
Amazing Product: Forget where it's made, our customers purchase from us because they want a superior product experience, and we deliver on that promise.
Inspiring Brand Story: We are brand that celebrates patriotism, believes in the American work, and honors our American heroes by donating 10% of our profits to veteran and first responder charities. Our story is genuine and customers purchase from Authentically American because they are inspired by the ethos of our brand.
AAO: What makes your products unique vs. the competition?
AA: Everything we produce is Made in USA, no exceptions.
The Future
AAO: What gets you excited about the future of Authentically American? Where are you headed?
AA: Now more than ever, everyone is actively seeking American made products and our business is exploding. As we continue to grow at an exponential rate, we get one step closer to deliver on our vision "to build an iconic American brand that is truly American made" and generate $1B+ in revenue.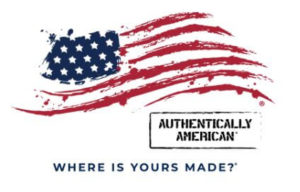 We truly enjoyed our conversation with Dean and Authentically American. We hope you did too and will support them by buying American made!
Use our exclusive discount code SPOTLIGHT at checkout for 25% off your entire order!