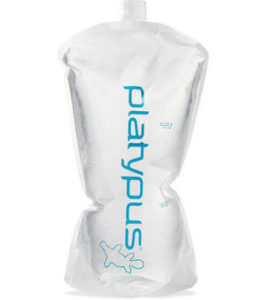 In 1998, Platypus hydration systems were acquired by Cascade Designs, an industry leader in innovative solutions for outdoor adventures.
Cascade Designs is located in Seattle, Washington, and they specialize in outdoor recreational products.
Platypus has made water bottles and hydration equipment for over twenty years. They're continuously researching, developing, and testing new technologies to take their products to the next level.
They even have their own certified world-class water laboratory so that they can continuously develop and improve their products. Their aim is to ensure that their customers have the safest, most effective, and dependable hydration and filtration options available. They've done pretty well thus far, with thousands of reviews to back their promises.
Alongside sustainable manufacturing practices, Platypus supports organizations including IMBA, Evergreen MTB, and the PTCA, supporting outdoor activities like mountain biking. When the time comes, their employees even go out and do trail work themselves.
Platypus' mission is to "offer the finest taste-free and adventure-ready water filtration products on the planet". After over twenty years of working on this, we ask – is Platypus still made in the USA? We've delved in and have the results.
Verdict: Is Platypus Made in the USA?
Most Platypus products are made in the USA, however, some of their products are made in Ireland. Some of their accessories are also manufactured overseas in China and Vietnam.
They're pretty transparent about the manufacturing process on their product web pages. Under the 'tech specs' tab on each product page, they list where each one is made. They have some products that are "Made in the USA", 'Made in the USA of US and Imported Materials", and "Assembled in the USA of US and Imported Materials".
Though their product pages are transparent about where they're manufactured, very few of them share where they're manufactured if it's not in the US. On their "Our Values" webpage, it says that they provide jobs in Midleton, Ireland which suggests that this is their only international site.
However, some of their accessories list them as being made in China and Vietnam, though they may not source these from overseas, they could be sourced by a local supplier who imports them, but this isn't entirely clear.
These are the only specific references to other countries listed under 'origin' in the item descriptions. For the main products, all ones listed as 'made from imported materials' aren't stated where these materials are sourced.
Platypus does appear to be committed to reducing its carbon footprint though, implying that offshore production is only done as a 'necessity'. In these cases, they also employ third-party auditors to ensure working conditions and labor practices are being adhered to.
In addition, they state that by only keeping products in the USA and Ireland, it "minimizes the inefficiency of shipping products around the world, only to ship them out again". Once again, this implies that their products that are made in Vietnam and China are perhaps sourced more locally.
Though not all of their products are made in the USA, Platypus aims to manufacture the majority of their products from their Seattle site. When this isn't possible, they aim to minimize pollution by using their sister site in Ireland, where they can also monitor the quality of their products, which is clearly very important to them.
Popular American Made Platypus Products
Popular Platypus Products Not Made in the USA
Platy Water Tank (made in the USA out of U.S and imported materials)
QuickDraw™ Microfilter System (made in the USA out of U.S and imported materials)
Big Zip™ EVO (made in the USA out of U.S and imported materials)
GravityWorks™ Water Filter System (4.0 liter – made in the USA out of U.S and imported materials. 6.0 liter – assembled in the USA out of U.S and imported materials)
Drink tube insulator (made in Vietnam)
Reservoir cleaning kit (made in China)
Related Articles