Honeywell is a Fortune 500 company that has its headquarters in Charlotte, North Carolina. The company is a huge multinational conglomerate that makes products in many different industries with a focus on four main areas: safety and productivity solutions, performance materials and technologies, aerospace, and building technologies. It's responsible for making products that range from the humble work boot to high-tech aircraft. Honeywell made over $34 billion in revenue in 2021. Are any of their products made in the USA? We dug in to find out. Here is our verdict.
Verdict: Are Honeywell Products Made in the USA?
Not, unsurprisingly, not all Honeywell products are made in the USA. Only a select few products (primarily in their safety and productivity division) are made in America. Honeywell has a massive relationship with China to do a lot of their manufacturing. More on that below.
This news was expected given the size and breadth of Honeywell these days. They have tons of global locations, which you can view here. However, I am a bit disappointed in Honeywell and how they have doubled down on international manufacturing. They are at the size where they can make a huge impact on American jobs and the American economy by producing a lot more of their goods and technologies here, but choose to outsource that to cheap Chinese factories. They are even proud to promote it! Just look at their Five-Year Plan (2021-2025) where they flaunt "Made in China, the Honeywell Way."
China isn't the only country they outsource their manufacturing to. Honeywell has manufacturing relationships all over the world. The country of origin for all their products isn't available on the Honeywell website, but if you go to Grainger.com and search for Honeywell products, you should see the country of origin in the product details, like the example shown below for their respirator kit made in Mexico.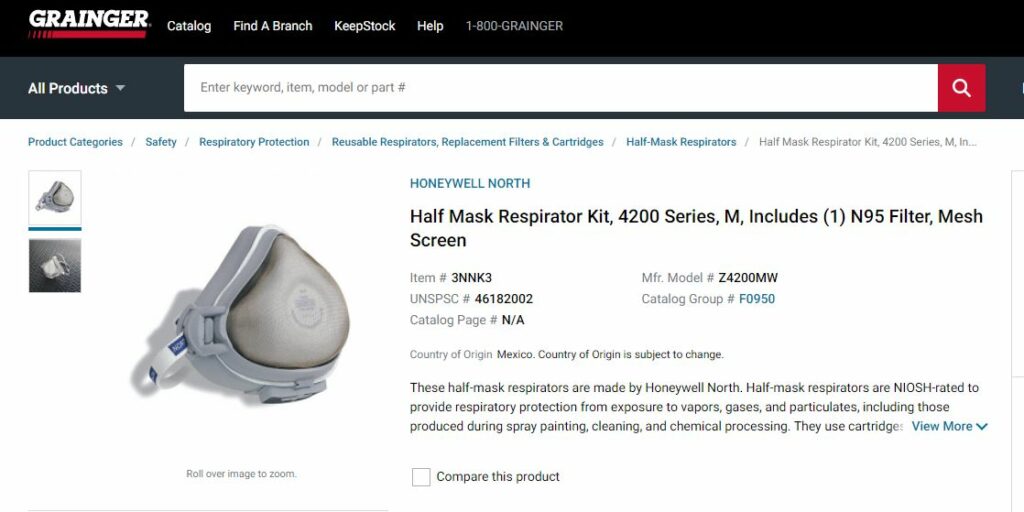 It's not all bad news though. As I mentioned above, Honeywell manufactures some products in the USA, mostly their safety and productivity products. More details on those products and others are below.
Popular American Made Honeywell Products
Servus rubber boots
Safety glasses
Eye wash stations
Insulated blankets and canisters
Harnesses
Grounding sets
Silicone goggles
Popular Honeywell Products Not Made in the USA
Respirator masks and kits – Mexico
Knit gloves – China
A lot of their larger machine and equipment manufacturing – China
Related Articles