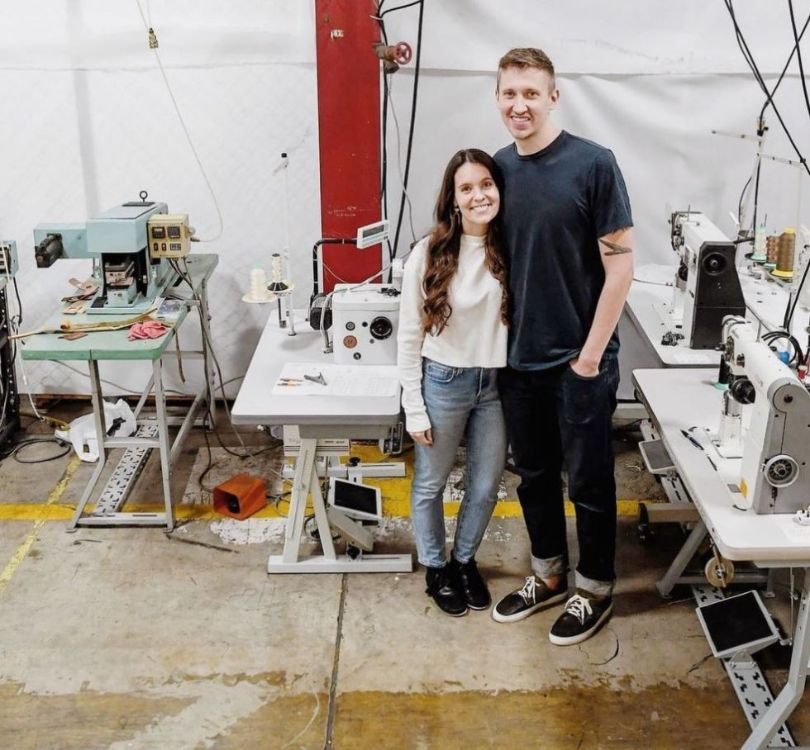 Use the code allamericanreviews to get $15 off your first order with Opie Way!
We've done a bunch of research on shoes made in the USA. A bunch of major manufacturers like Nike and others have shipped out all their manufacturing overseas, so we get particularly excited when we find new brands making amazing shoes locally and supporting American jobs. When we were researching casual wear shoes and sneakers made in the USA a couple of years ago, we discovered an amazing startup shop in Asheville, North Carolina called Opie Way.
Amanda and Justin (who you'll meet in just a minute) actually reached out to us on Facebook, so we checked them out and absolutely loved the sneakers that they are putting so much care (and style) into. Over the last couple of years, we've watched them add new styles to their line of sneakers and figured it was about time to get the whole story on how they got started and an inside look at their sneaker making magic.
Below is our conversation with Amanda and Justin, the founders and operators of Opie Way. As you'll read, their love for shoes and the personal connection they have with each and every customer really makes them unique. Our questions are marked with "AAO" and Amanda and Justin's responses with an "OW" next to them. We hope you enjoy their story as much as we did!
A Look Inside Opie Way
AAO: Give us a look inside the history of Opie Way. How did y'all grow up into the company you are today?
OW: Justin was the kid in school that loved sneakers too much. Fascinated with footwear at an early age led him to dreaming about designing for Nike one day. In college, after pursuing a design pathway, he realized that mass production of footwear wasn't exactly the best way to focus on his love for shoes. After college, Justin decided that since he wasn't going to work for a big brand – he was at least going to learn how to make his own shoes. After moving two vintage industrial machines into a garage in their home, reading countless blogs and watching numerous videos, he realized that people might want to buy his shoes. Amanda and Justin created a gameplan after finding machines in Los Angeles that would outfit a sneaker micro-factory. Since launching in November of 2019 – that vision hasn't stopped – and neither has the growth of the not-so-micro-factory based in Asheville, NC.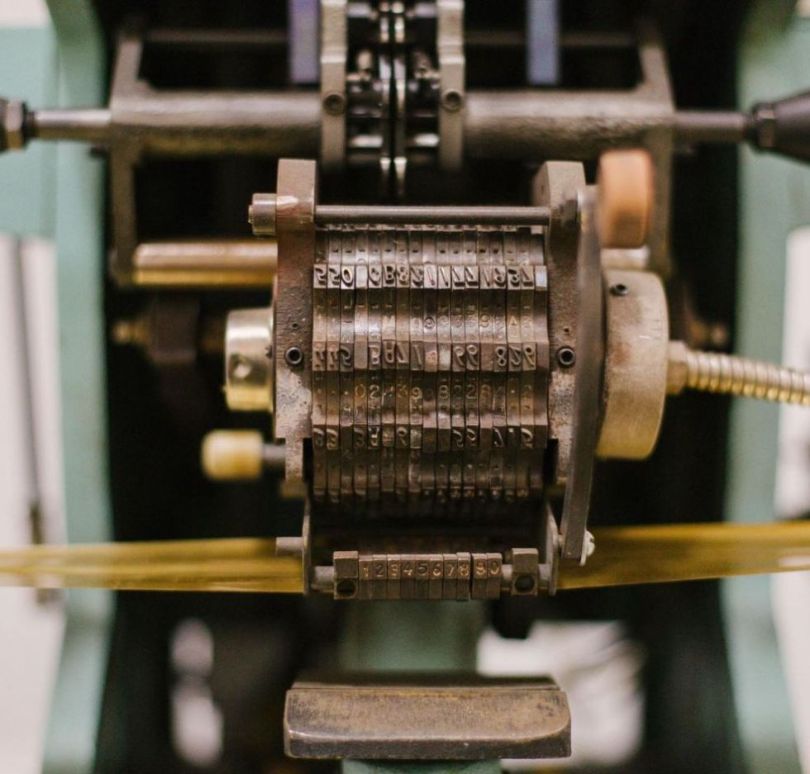 AAO: What made you want to get started?
OW: An overwhelming passion for footwear, obviously – but realizing that we could make really awesome shoes here in the US. In college, Justin realized that mass production of shoes (or most things, really) was a dirty process where the consumer is removed from seeing what goes in to each pair.
AAO: How many U.S. based employees do you have and in what locations?
OW: We have 4 employees in our factory in Fletcher, North Carolina (just outside of Asheville).
AAO: Why do you choose to manufacture in the U.S.?
OW: It's a necessity – and we just wanted to create the best sneakers we could as close to home as possible. It turns out that the Carolinas are still a powerhouse in textiles and machinery which helps us keep close.
Our Favorite Opie Way Products
AAO: Opie Way makes some amazing sneakers for casual wear. High top or low top, leather or canvas, in whatever color you choose, you'll be rolling in style with a pair of these shoes. All of Opie Way's sneaker products are made with vegetable tanned leather. Justin chose this kind of leather after much consideration due to its comfort and unique style. In addition to selling a large selection of sneakers for men and women, Opie Way makes handcrafted moccasins, bags, and accessories.
Riverside Hi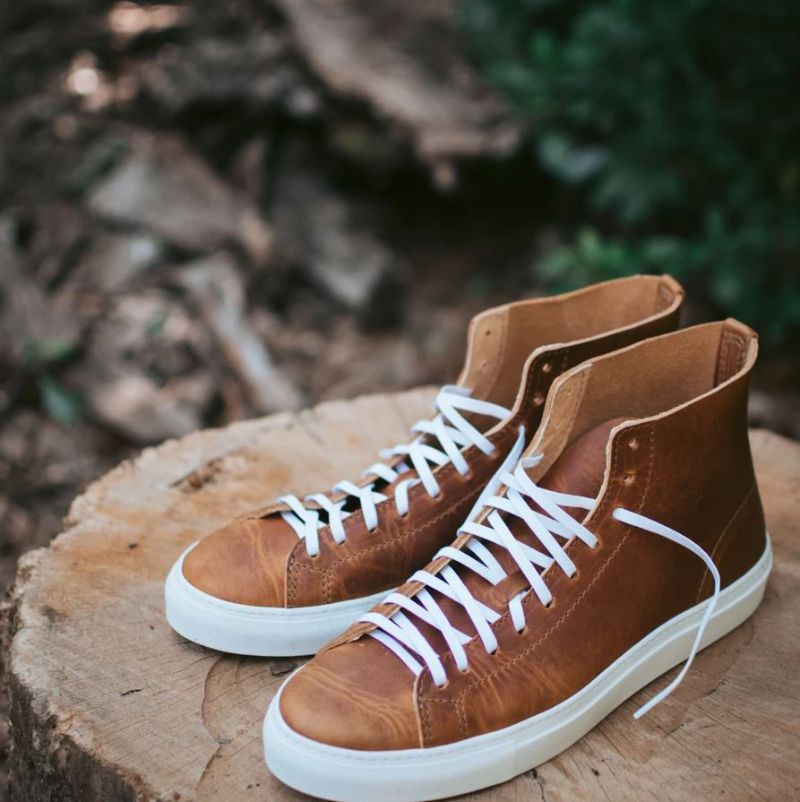 OW: Classic sneaker constructed like a boot. Partially lined and made with premium thick Horween Dublin leather. Think of these shoes as wearing in like your favorite baseball glove as a kid. Once worn in, these will mold to your feet and become yours.
AAO: We previously had their Riverside Lo Sneakers featured here as well, but they are no longer making that style. The James Court sneaker is pretty comparable.
Riverside Canvas (Lo and Hi)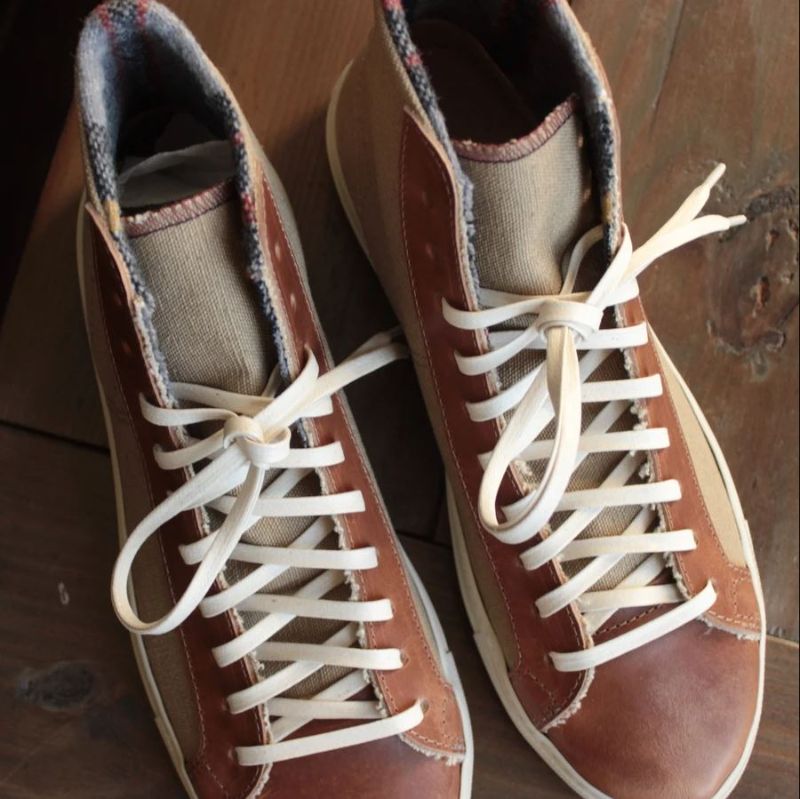 OW: Classic canvas court sneaker constructed of vintage and/or Cone cotton canvas with leather accents. The 'urban moccasin' constructed like court sneakers from the early 1900s.
Handmade with a Personal Touch
AAO: What do your customers love most about Opie Way and your products?
OW: Our shoes are hand made in a classic way with the best materials we can source. Our process is really personal as well. We sign each pair – answer customer emails personally when we can – and we want to give the feeling Justin has with shoes to each customer. You should be able to sport our shoes with pride.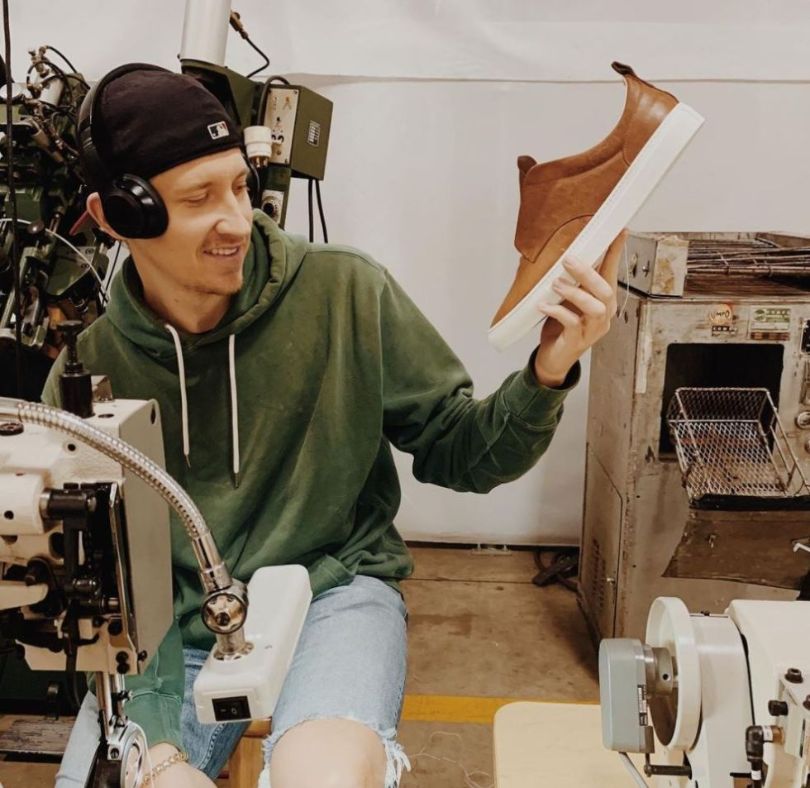 AAO: What makes your products unique vs. the competition?
OW: A few things are different about our shoes. Our materials, whether leather or textile, are the best we could source. Vegetable tanned leather, canvas and cotton made on the famous Cone cotton looms, and vintage sourced materials. We design, source materials and cut/sew all of the shoes here in NC.
The Future
AAO: What gets you excited about the future of Opie Way? Where are you headed?
OW: We're excited to push new models this Spring/Summer. We have been creating these models based off of ideas we've had for years. We're most excited to make more sneakers and introduce ourselves to the U.S. market. We also have a few collaborations with other brands lined up that should be really fun (and limited). At the end of the day – if we can make people feel the same way that Justin feels about opening a new pair of shoes – we've done our job.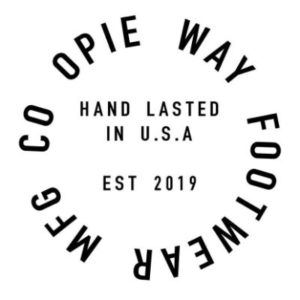 It was awesome talking to Amanda and Justin about the Opie Way story! We'll bring y'all updates from they as they continue on their journey of making amazing sneakers in the USA.
Remember to use the code allamericanreviews to get $15 off your first order with Opie Way!