Featured In:
About
Happy Howie's is a dog treats manufacturer based in Michigan. They make all sorts of natural dog treats, from meat rolls to burgers, jerky, sausages, and more. They are incredibly transparent about their supply chain and ingredient sources, which is awesome to see and not very typical in the pet food industry. All of their ingredients are US-sourced with the exception of their lamb, which they source from the US and Australia.
Personal Experience
Mike bought some Happy Howie's meat roll treats, and his dog, Deuce, absolutely loves them! They are his absolute favorite treat now.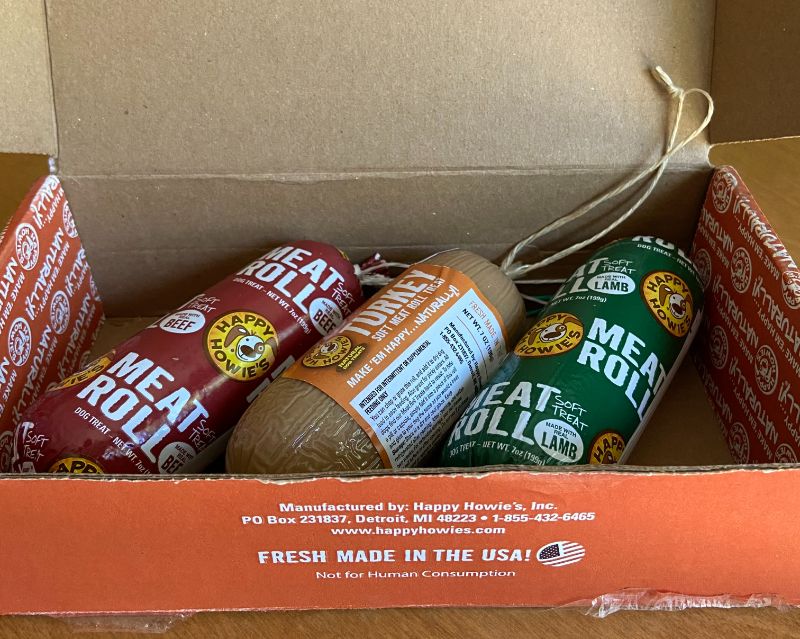 The meat rolls come in three flavors – beef, turkey, and lamb. So far, Deuce loves all of them.