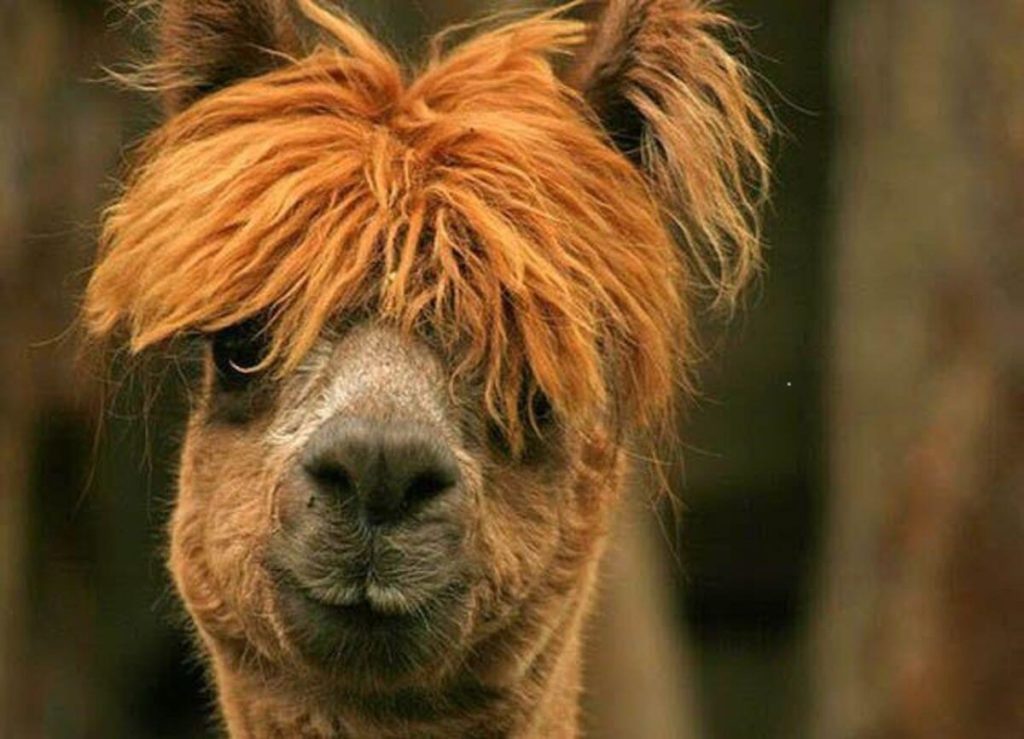 We first got introduced to Malpaca when we were searching for pillows made in the USA. They really stood out because of the unique filler they use for their pillows: alpaca wool. We had to know more, so we tested out their pillows and were blown away by their comfort and natural, non-toxic materials. So, we reached out to Mary Anderle, their founder and only full-time employee, to learn more about how she got into this industry and all about her production process. Below is our conversation with Mary about the story of Malpaca and how they came to be. Our questions are marked with "AAO" in front of them and Mary's responses are marked as "MA". We really enjoyed getting to know Malpaca and hope you do too.
History of Malpaca
Mary's story about how she started Malpaca and grew it into the business it is today is amazing. As she describes a little later, Mary fell in love with the alpaca culture and used her design skills to make eco-friendly, locally produced pillows and other products starting in 2009. Malpaca has a great high touch manufacturing process, putting care into every single element of their products. Check out the story of Malpaca in Mary's own words below.
AAO: Give us a insider look at the history of Malpaca in your own words. How did you grow into the company you are today? What made you want to get started?
MA: For ten years I, Mary Anderle, was employed by a commercial interior design firm as a degreed licensed Interior Designer. In 1995, Mary Anderle Design was developed, and a successful sole proprietor Interior Design firm was formed, focusing on space planning layout of commercial buildings, and color and material specifications. Ten years later in 2005 the name was changed to MAReDESIGN, Inc. (incorporated now), Mary Anderle became President, and worked in both commercial and residential design. I had grown to a point of needing to obtain two hired employees, and had at least one Interior Design student at a time, training with me for several years. I was awarded for Wisconsin's best commercially designed building of the year in 1993, featured in House To Home, Flathead Living in Montana, and many Parade of Homes for residential projects.
When the building industry slowed considerably in fall of 2008, I began organizing and hosting "green building" seminars monthly, to help educate all of us in the movement towards eco-friendly building/design. While I loved interior design, after attending one of my green building seminars in May 2009 and hearing information that I could not walk away from, research began with my new product line, beginning with a sleeping pillow. After months of planning and trying of various products/materials, the name Malpaca was chosen for the first designed product, a sleeping pillow.
I joined alpaca organizations, went from heels to boots, and worked alpaca ranches for months, to learn about a culture I was honestly unfamiliar with, but eager to learn about. I loved it, and preferred boots any day to heels. I became passionate about alpacas, and everything they represented. Their fleece is usually used for yarn, or felted for clothing or accessories, and the labor is intensive and barely rewarded monetarily. The pillow is a way to make use of their luxurious fleece, supporting the alpaca farmers and ranchers, and utilizing fleece they had sitting in their barns.
In September, 2010, Malpaca® was trademarked and launched via an e-commerce website, operated by Mary Anderle. The company was moved to the Denver, Colorado area in fall of 2010 because it's a highly concentrated area of alpaca, and the acceptance of natural products (okay, and my grandchildren lived there!). A U.S. processing mill is contracted by Malpaca to collect and process all alpaca needed for orders. The processor then delivers the baled & bagged alpaca fiber to the local contracted sewing and manufacturing location, where the products are manufactured, and packaged ready for shipment. All of this manufacturing takes place within the USA from start to finish, and we are able to process and provide anywhere from one unit to thousands.
In 2014, Malpaca® designed a patented alpaca pad. Malpaca® has set the stage for a patented alpaca filled and fabric covered products, all being manufactured right here in the USA, with a growing and great future.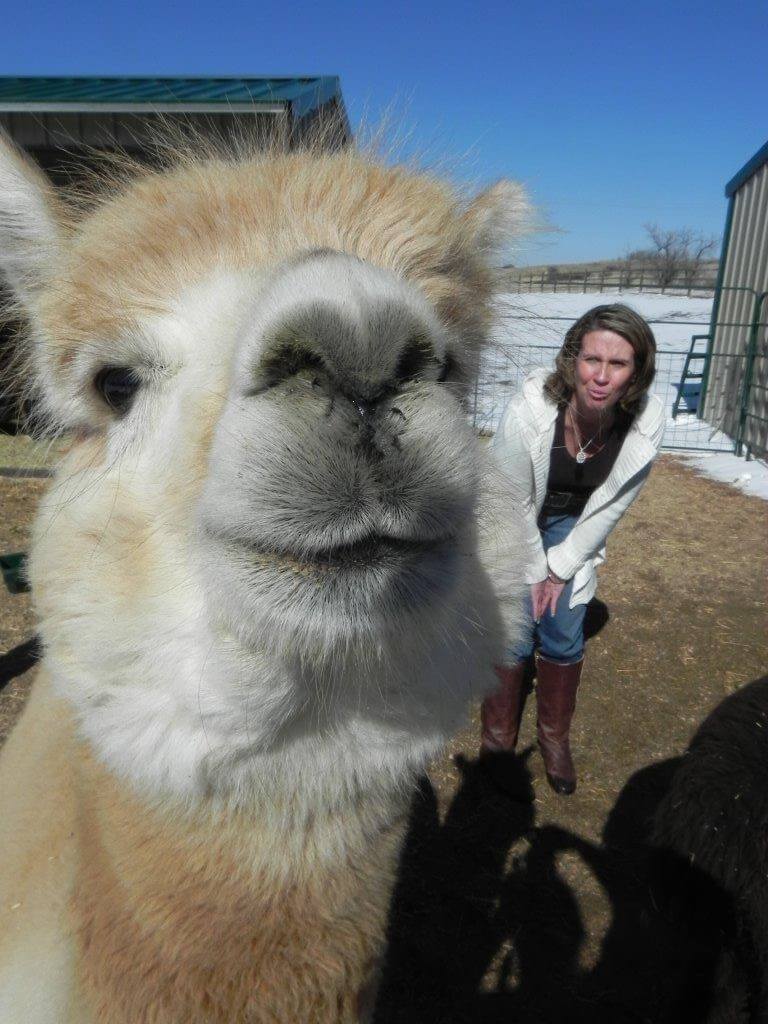 AAO: How many U.S. based employees do you have and in what locations?
MA: I am the only employee. I do have two manufacturing plants, one in Minnesota for my pillows, and one in Illinois for my pad, that I independent contract out.
Featured Malpaca Pillows
It's pretty clear that Malpaca puts a ton of care into each one of their products. Here are a couple of their more popular ones – The Malpaca Pillow and The Alpaca Pad.
The Malpaca® Pillow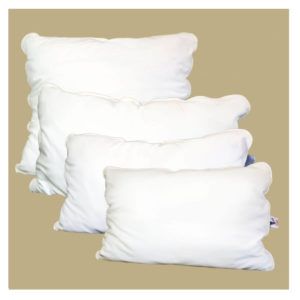 These alpaca filled pillows are naturally hypoallergenic, non-toxic, fire resistant, and mold resistant. And did we mention they are super comfortable? You really can't go wrong with these, no matter what size you get. They are one of our top picks for the best pillows made in the USA.
The Alpaca Pad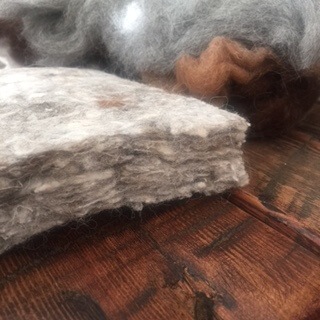 Malpaca also has an alpaca pad that can be 100% alpaca, or many other natural or synthetic fibers added for blended pads. It's typically used as a protective layer inside mattresses, which is great because it's fire resistant and non-toxic.
All Natural and Great for Local Farmers
AAO: What do your customers love most about you and your products?
MA: I believe it is because alpaca is used as an all natural product using no chemicals, not harmful to animals (alpacas), made in the USA, biodegradable and not harmful to the earth or us, supports the farmers/ranchers, and mostly it is hypo-allergenic.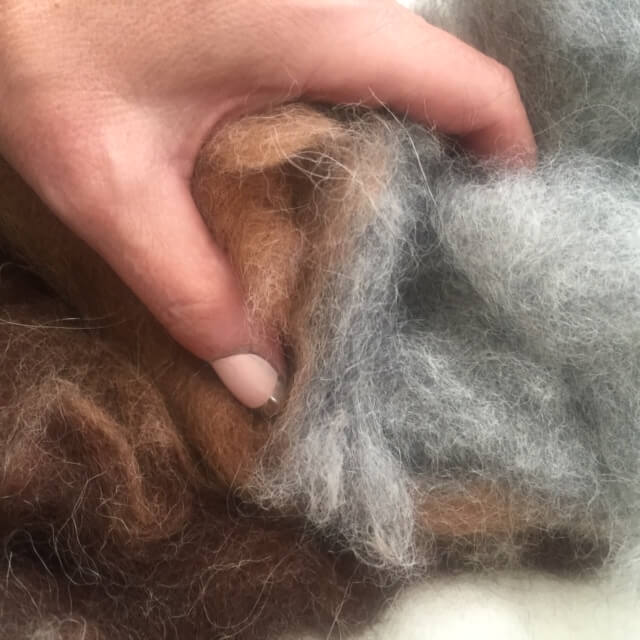 AAO: What makes your products unique vs. the competition?
MA: This fiber was chosen for this product because it is the only natural fiber, that in nature, has all of the qualities listed below. The alpaca is unharmed, bred solely for its fleece, and is shaved yearly similar to a sheep. Until now, it has mainly been used for yarn to knit clothing, blankets, etc. Much went to waste that did not have the quality higher grade needed to make the yarn. Malpaca® uses these unspoiled and exquisite "tangled" grades and uneven lengths of fiber! Now our U.S. farmers and ranchers can profit from selling all of their fiber, and no more has to be "thrown" away.
Fiber has medullated core- therefore dustmites don't like to live in it, making it hypoallergenic & great for any severe allergies
Does not contain lanolin like wool
Fiber shaft has rounded barbs – unlike sheep whose fiber has pointed barbs & feels picky
Anti-bacterial and mildew resistant
Moisture wicking and water resistant
Porous fiber creates insulation & constant even balance of body temp
Fire resistant
100% biodegradable and will naturally decompose
Cleaned/deodorized in sunlight – no chemicals needed
No chemicals needed during manufacturing to clean and process into fiber fill
The Future
AAO: What gets you excited about the future of Malpaca? Where are you headed?
MA: The future wants natural and non-toxic, green bio-degradable friendly, animal harm-free, made in the USA products. My alpaca pad has got me the most excited, as it has the possibility to replace that toxic fire protective layer that is required by law in mattresses, etc. My pad rates Class A in fire testing, and is all natural, with no chemicals added. It can not only be used as a layer in mattresses, but other bedding, furniture, etc.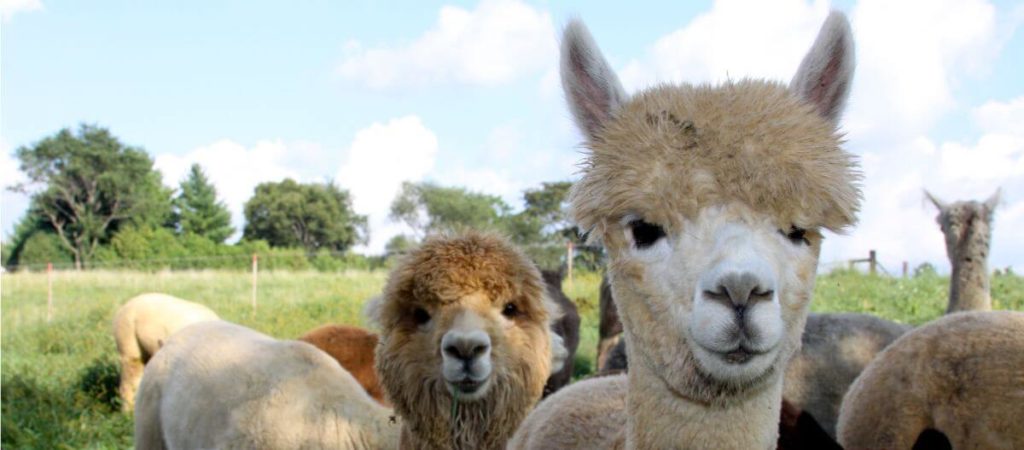 We really enjoyed our conversation with Mary and wish her and Malpaca all the luck in the future! They have some amazing products are are being incredibly thoughtful about their production process and their customers. Malpaca really is a great American brand.